News
OMQ Update Version Berlin - 9.0
The New OMQ System Version Berlin is released. Highlight - new product names and design.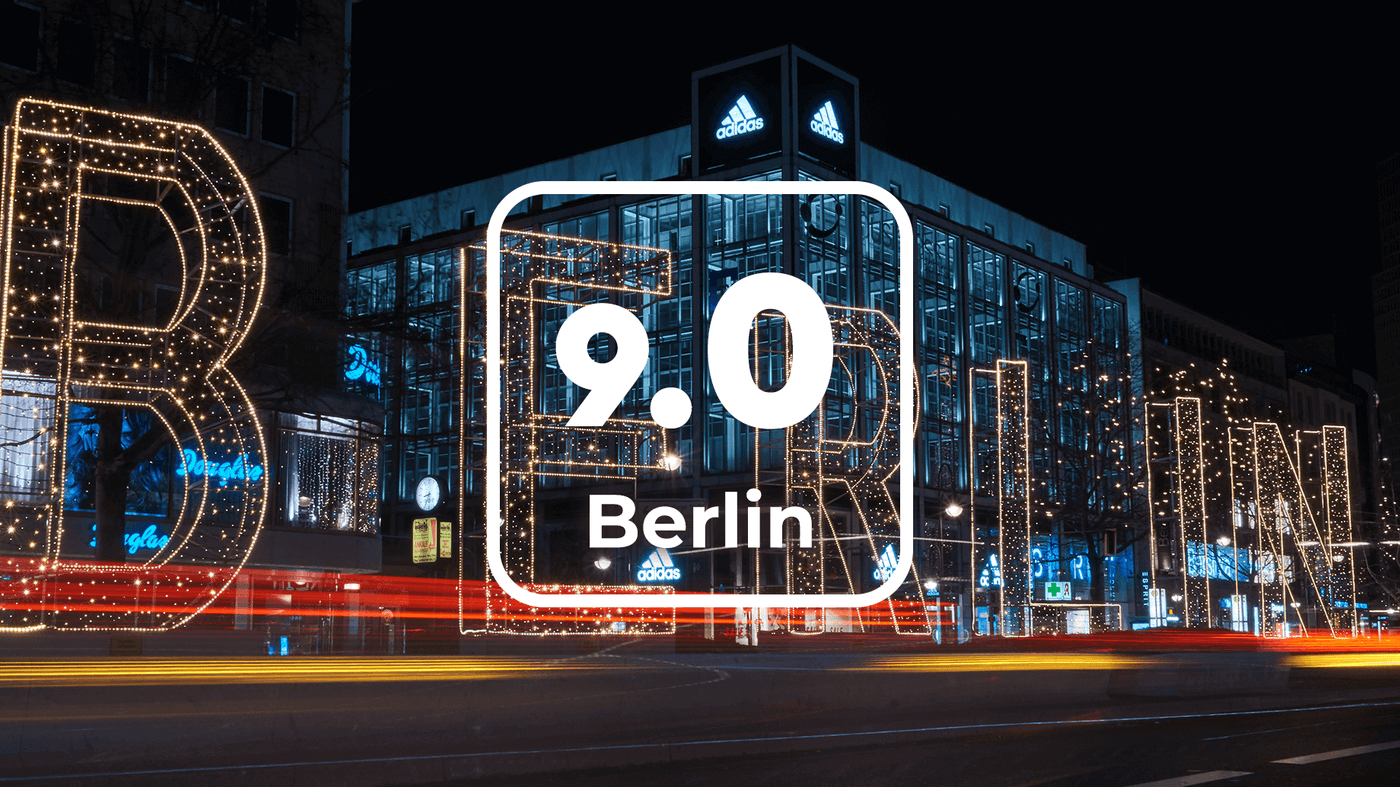 The new product version Berlin - 9.0 was released by OMQ.
Two highlights of the current version are presented in more detail. One of the highlight include the product name and the design and the second highlight is about the OMQ Assist.
At the end there is an overview of all further changes.
1. New product names and design
Version 9 of our customer service software comes with major innovations. Starting from this version all our products will be revised. This is reflected in the names. The OMQ plug-in is now called OMQ Assist, the OMQ self service becomes OMQ Contact, the OMQ service center becomes OMQ Help and the OMQ auto responder becomes OMQ Reply.
We have decided to add city names to the individual versions. For all version 9.x we use names of European cities. Version 9.0 gets the name of our beautiful hometown Berlin.
2. OMQ Assist
The first product we have revised is OMQ Assist. We've redesigned this one from the bottom up.
Always the right solution
While the customer is typing in the search mask, an autocompletion is displayed. This is based on the spelling and the probability that the search terms lead to a correct result. In this way, the customer is always guided to the right solution.
Preview where it belongs
As soon as you move the mouse over an answer, the preview of the answers is displayed directly in the answer field. These are inserted with a mouse click. Your service staff will answer e-mails even faster and more intuitively.
Other new changes:
The products have been renamed. OMQ plug-in is now called OMQ Assist, OMQ self service becomes OMQ Contact, OMQ service center becomes OMQ Help and OMQ auto responder becomes OMQ Reply.
The icons of the products have been redesigned.
The appearance of the desktop in the administration has been changed.
OMQ Assist has been completely revised.
An intelligent search has been implemented in OMQ Assist, which uses the database contents to display suitable suggestions as auto-completion of the search word.
The number of answers found for a search word is displayed in the autocomplete.
Words that no longer restrict the search are displayed as irrelevant in the auto-complete.
Auto-complete uses a spelling tolerance.
The OMQ Assist's answers are now entered as a preview in the editor of the ticket system. Not all integrations support this function.
The design of OMQ Assist has been changed. Elements have been simplified and are now more accessible.
Various display options have been implemented for OMQ Assist.
Security restrictions have been changed for OMQ Assist. Now it is possible to define different access rights for each connection and user.
The synchronization of the ticket system with the OMQ server has been changed. Now the API key of OMQ Assist is used for authentication.
OMQ Assist has been changed to ReactJS.
The error processing in OMQ Assist has been revised.
The interfaces of the integration of OMQ Assist have been rewritten.
A library has been implemented that allows OMQ Assist to be linked to a CKEditor.
The integration in OTRS and KIX has been renewed.
OMQ Assist has been added to the OTRS response window.
OMQ Assist is now available for all OTRS templates.
The connection of OTRS to the OMQ administration has been updated.
A new connection has been implemented for the Chepre ticket system.
The connection of Greyhound to the OMQ administration has been updated.
In Greyhound a preview was implemented under the plugin.
The connection of OMQ Assist in Zendesk has been updated.
Only languages supported by the system are now recognized in OMQ Assist.
OMQ Assist receives a completely revised module in the administration.
The configurations for the OMQ plug-in have been changed to the configurations of OMQ Assist.
The number of displayed questions is now defined in the OMQ Assist backend.
A response template can now be created for OMQ Assist.
In OMQ Assist the manual search has been separated from the text search.
The performance of the search in OMQ Assist has been greatly improved.
The Shopware plugin has been updated.
You can now download images in the editor.
Answers can be given optional titles. These are also used in the search.
Upheavals in HTML are now set correctly.
The server technology has been updated to Playframework 2.6.
The API keys are now created with an abbreviation that specifies the type of key.
a search problem has been fixed where a misspelled word was not found if it already existed in the database.
The log-in area of the knowledge base is now tolerant of upper- and lower case of email addresses.
The URL of the administration has been changed to ACCOUNTNAME.omq.de/admin.
New test sets were created to validate the AI