Your contact page responds.

Immediately.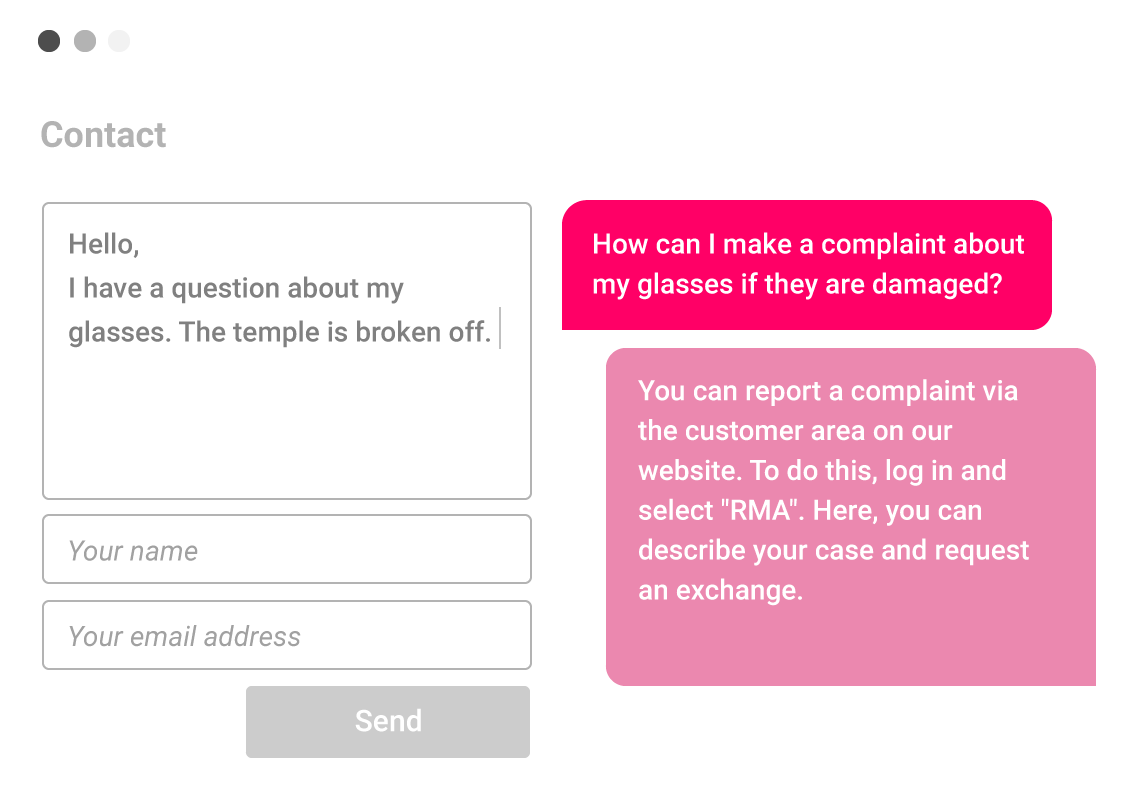 OMQ Contact
OMQ Contact offers your customers the fastest support while avoiding the creation of tickets. Your contact form will be enhanced with OMQ's intelligent customer service software. After the message is written, OMQ's Artificial Intelligence understands your customers' concerns and directly suggests a suitable answer. With every request, the software learns independently thus growing constantly better.
Understands your customers
From time to time, customer inquiries are ambiguous even for people. OMQ's AI learns with every inquiry. Thus, it understands that the request "... my frame is broken..." means the same as the question "How can I lodge a complaint about my glasses if they are damaged?".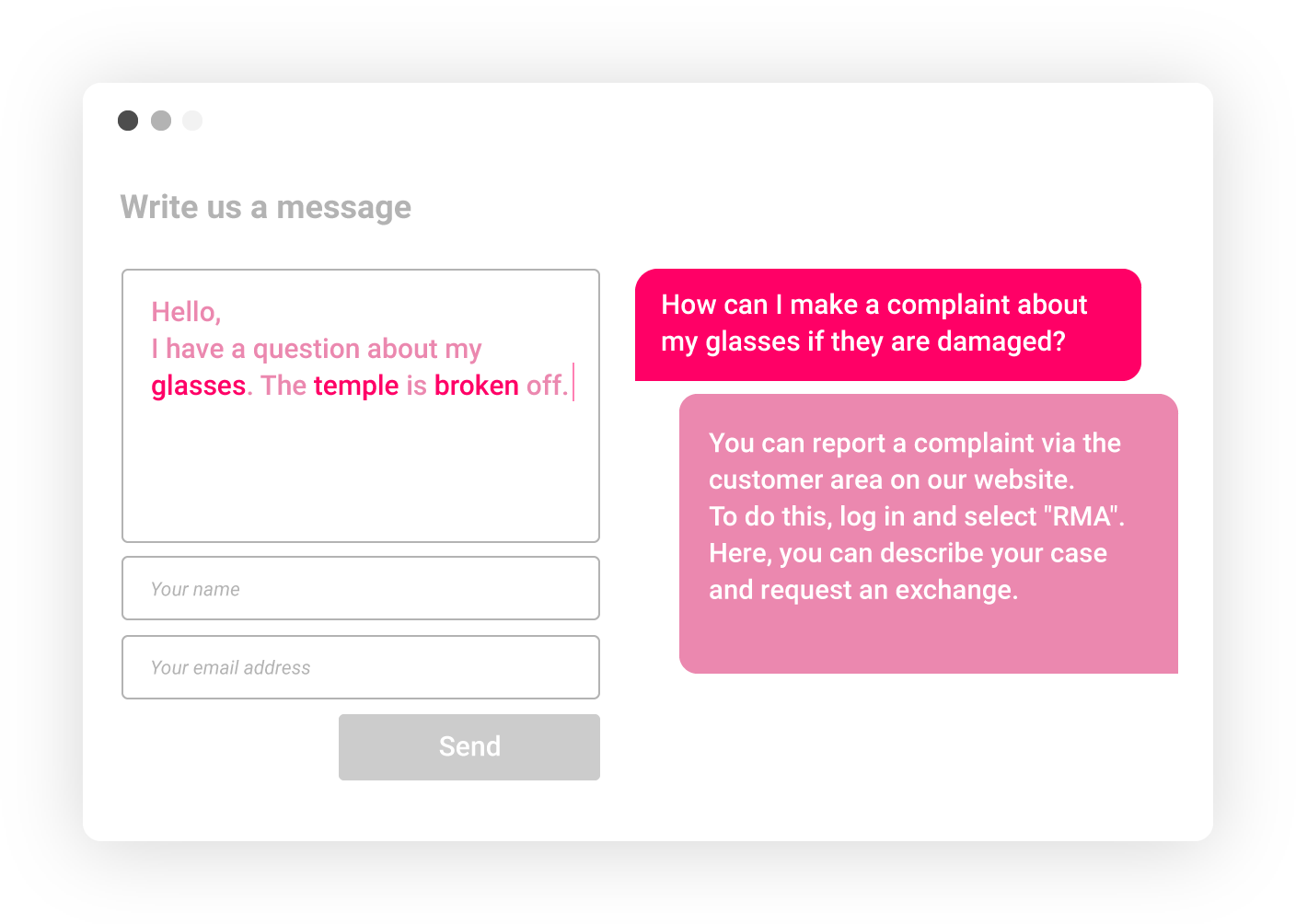 Adapts
Red, green, blue, thick, thin, round or square? Is your own branding important to you? Perfect. With us, you have every opportunity to adapt OMQ Contact to your corporate identity.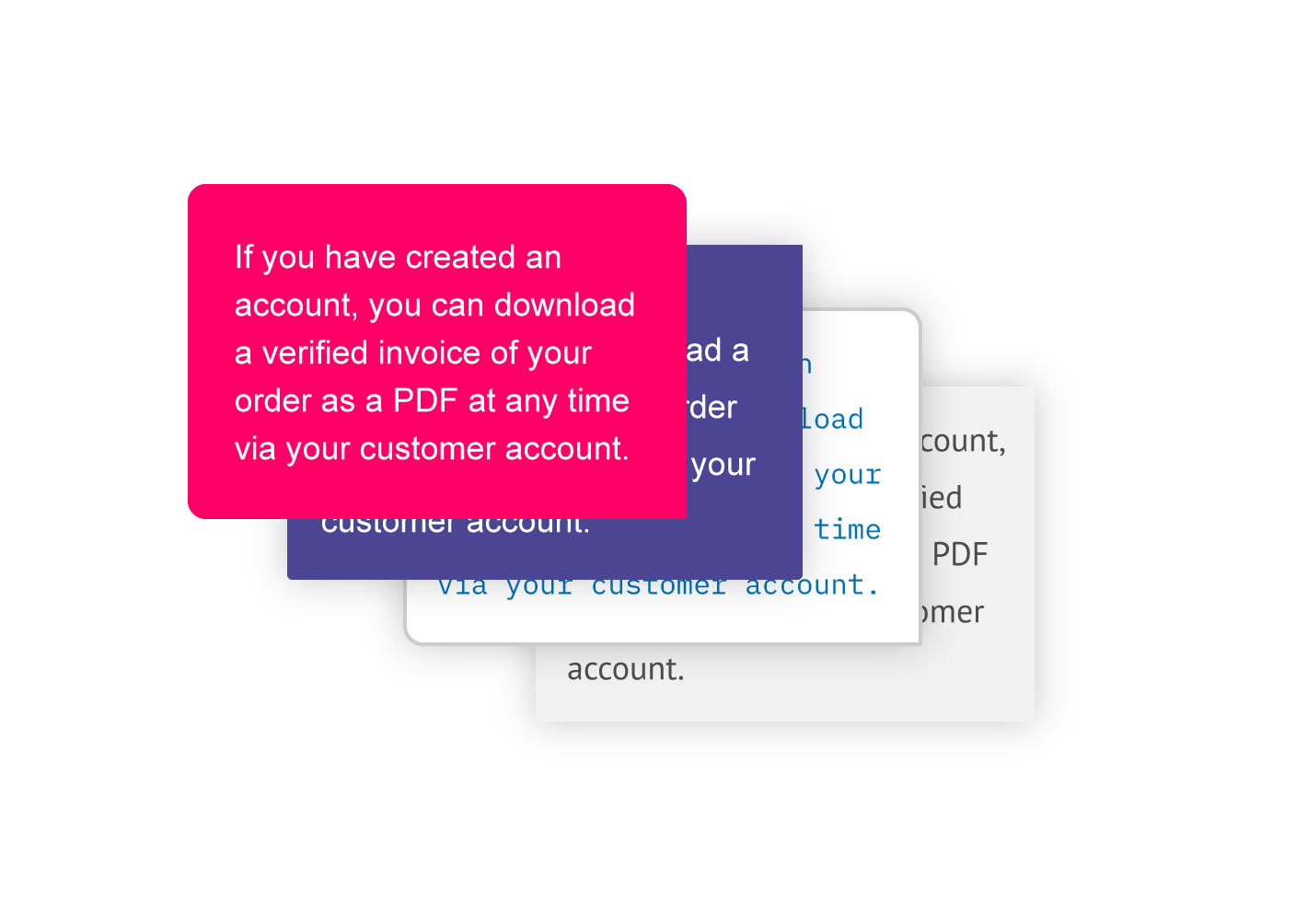 Always looks good
Is software only available on the computer? Not with OMQ. Our products adapt just as well to smartphones and tablets. Your customers will get an intuitive answer anywhere.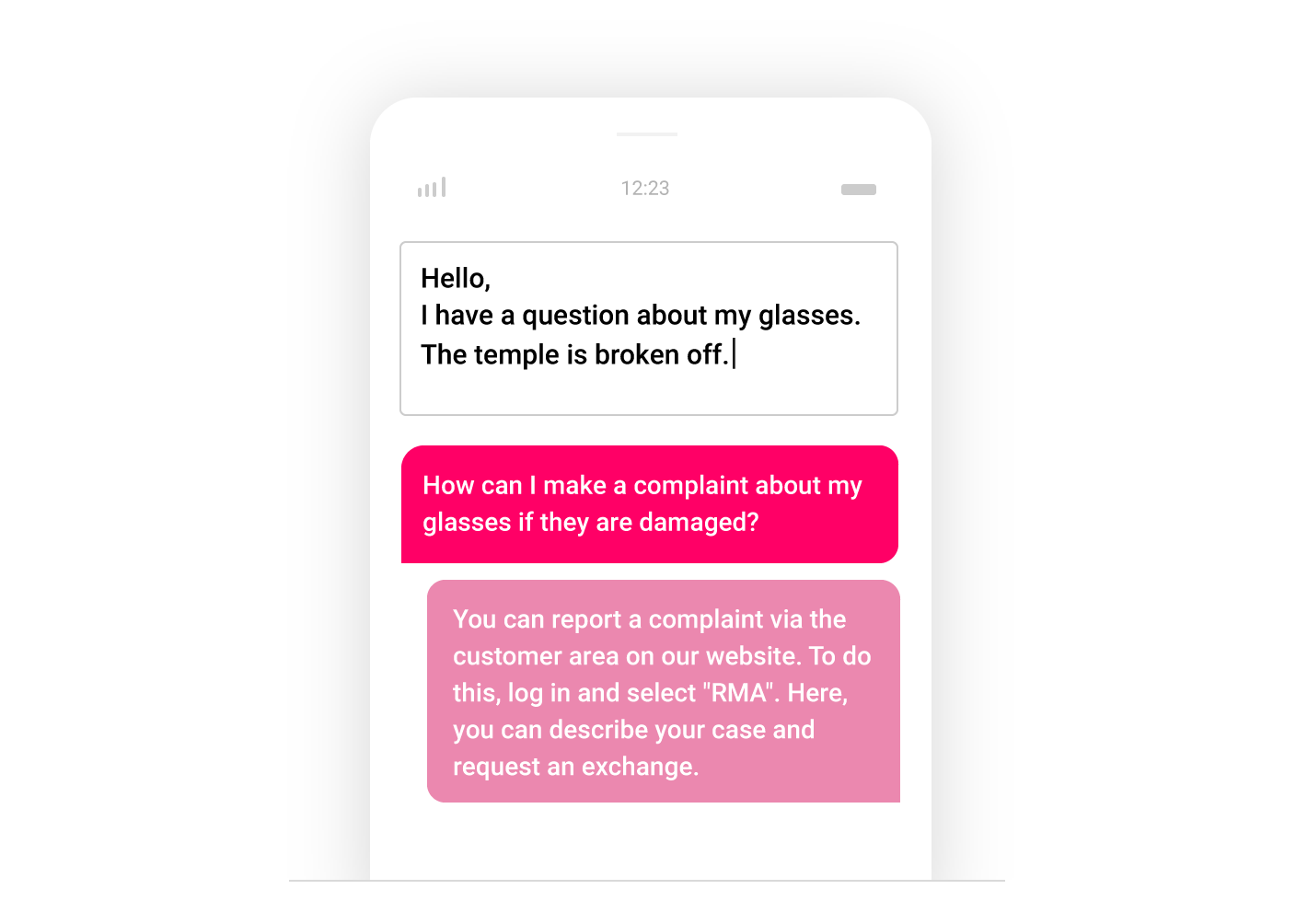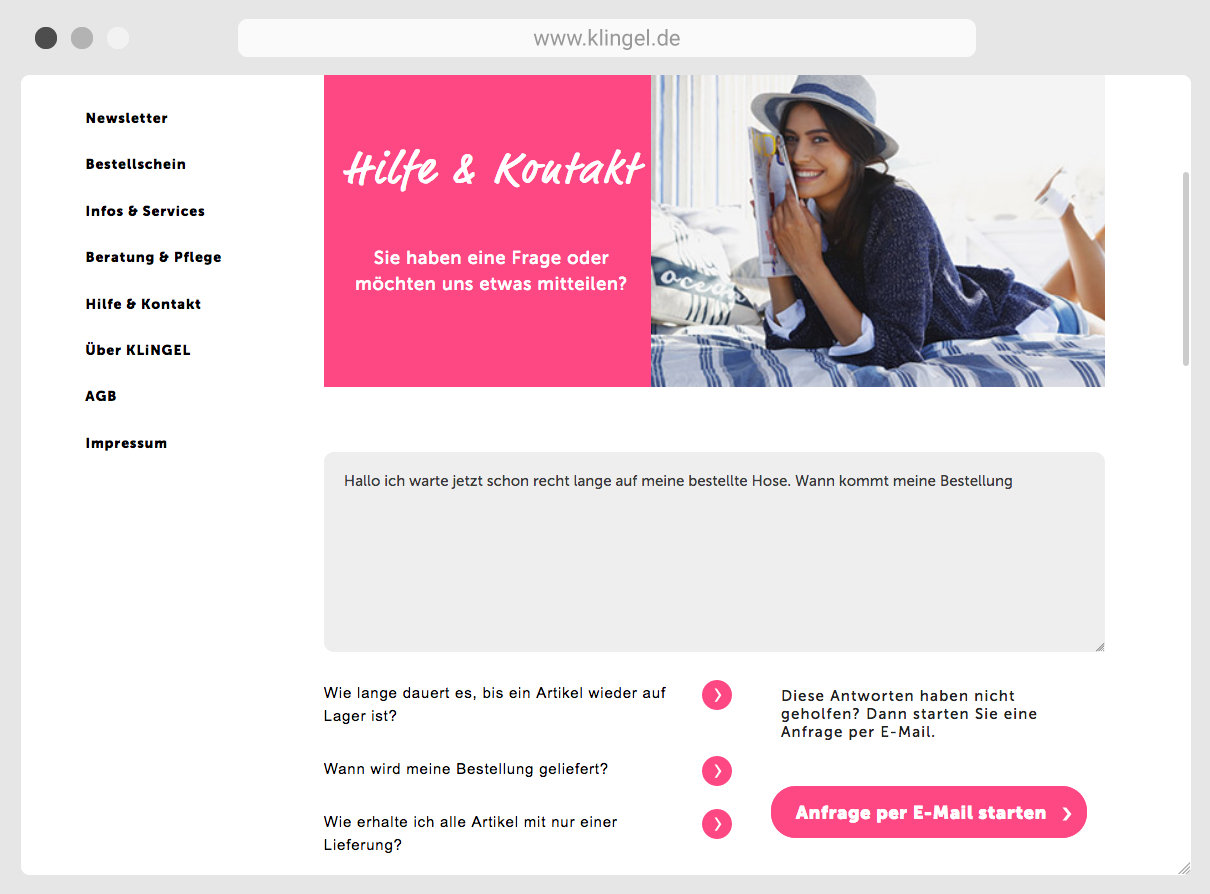 Integration Klingel Gruppe
In addition to the 32 languages, OMQ provides Klingel with a modern solution that contributes significantly to the sustained increase in efficiency and quality of service.
More on the case study
Free trial version
With only little effort you can reduce your service volume by half.
14-day trial

Simple setup

Can be cancelled at any time