Your FAQ finds solutions,

Automatically.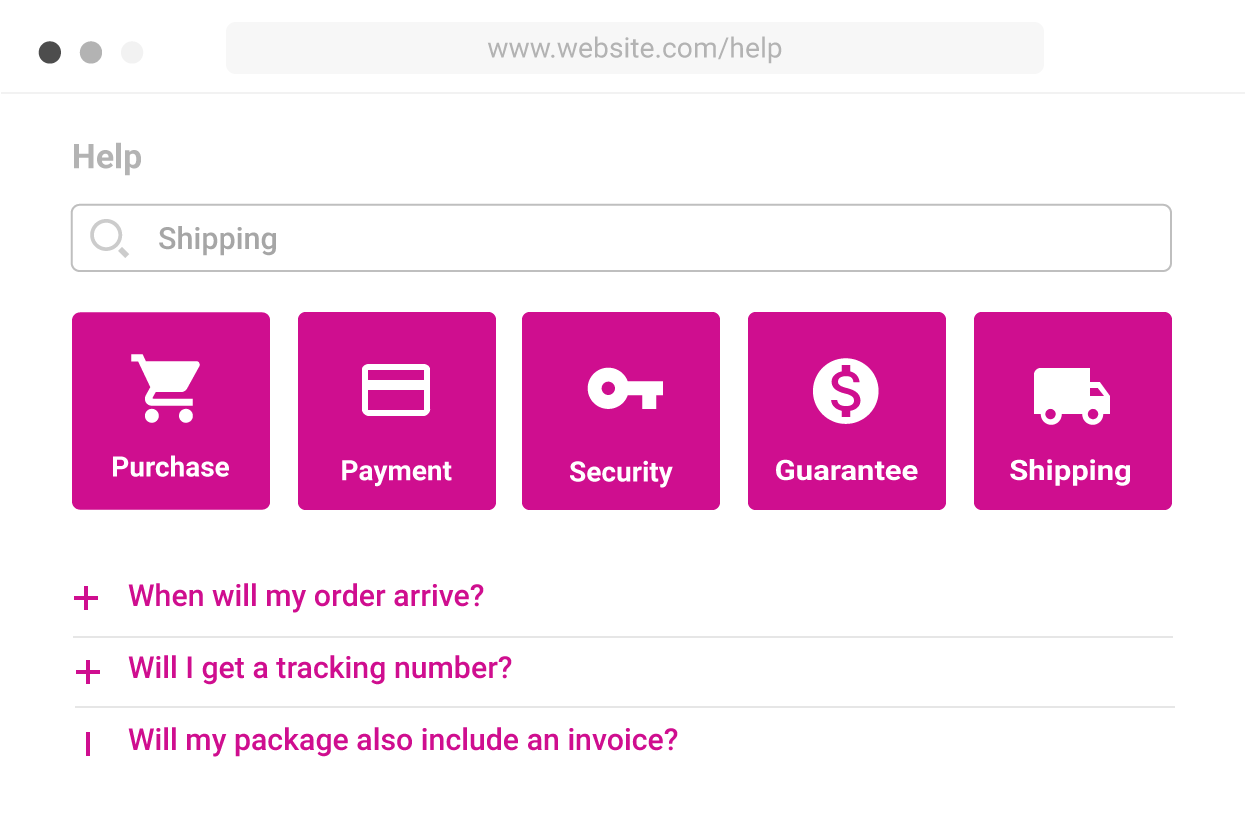 OMQ Help
OMQ Help is an auto-searching help page similar to FAQ. The intelligent knowledge database reacts to ongoing changes in customer behavior. Thus, the order of displayed solutions in your self-service portal depends on the current request frequency. The automatic auto-completion function guides your customers to the right solution in real time.
Find without searching
Are you just starting a coupon campaign and your customers have many questions about it? No problem. OMQ Help places current customer questions at the top of the list in real time, so that your customers don't have to search at all.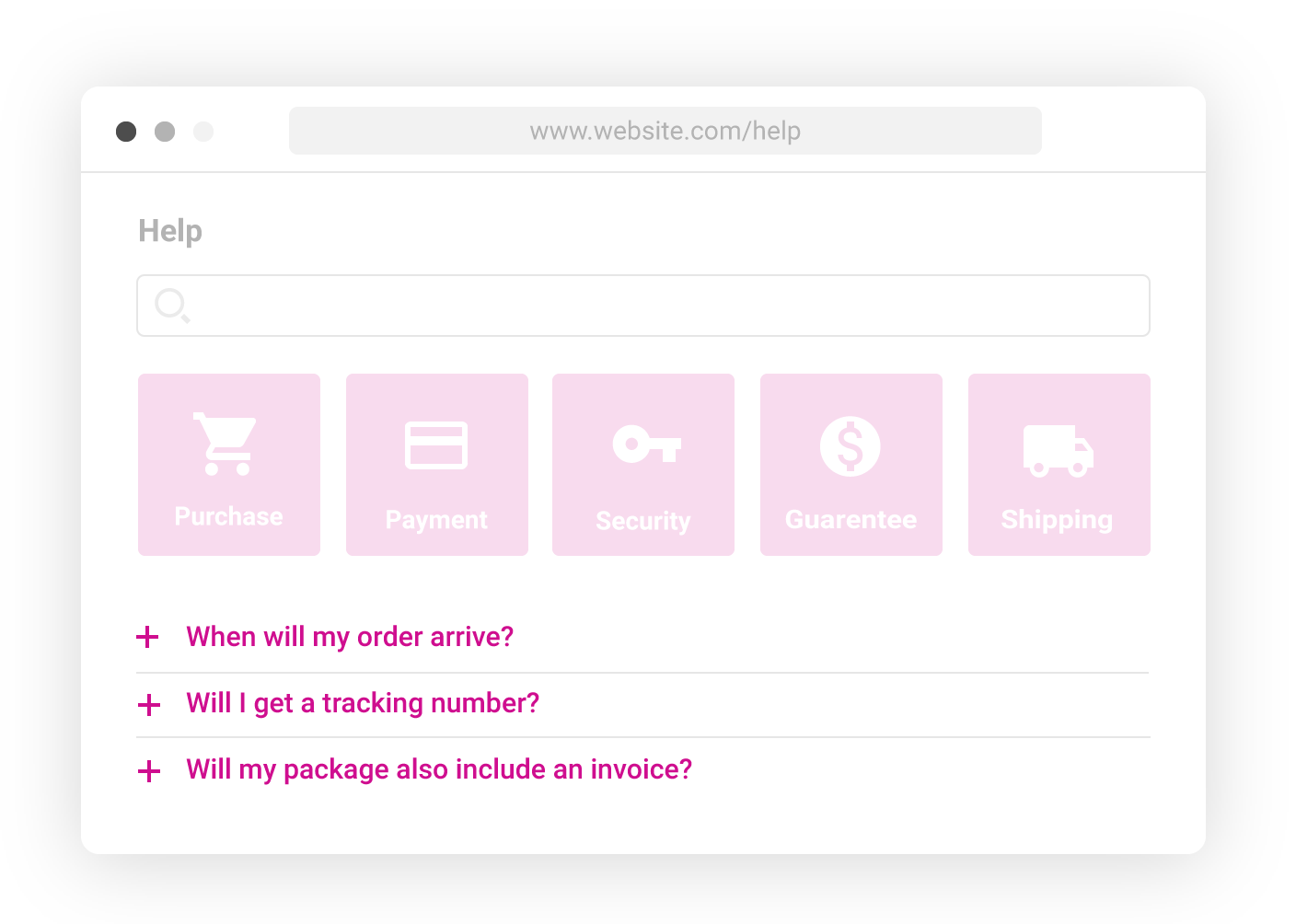 Always the right solution
OMQ auto-completion is the navigation system for your service. How does it work? In the background, OMQ learns relevant terms of the knowledge database and generates an interactive map accordingly. With auto-completion, your customers are then guided to the right solution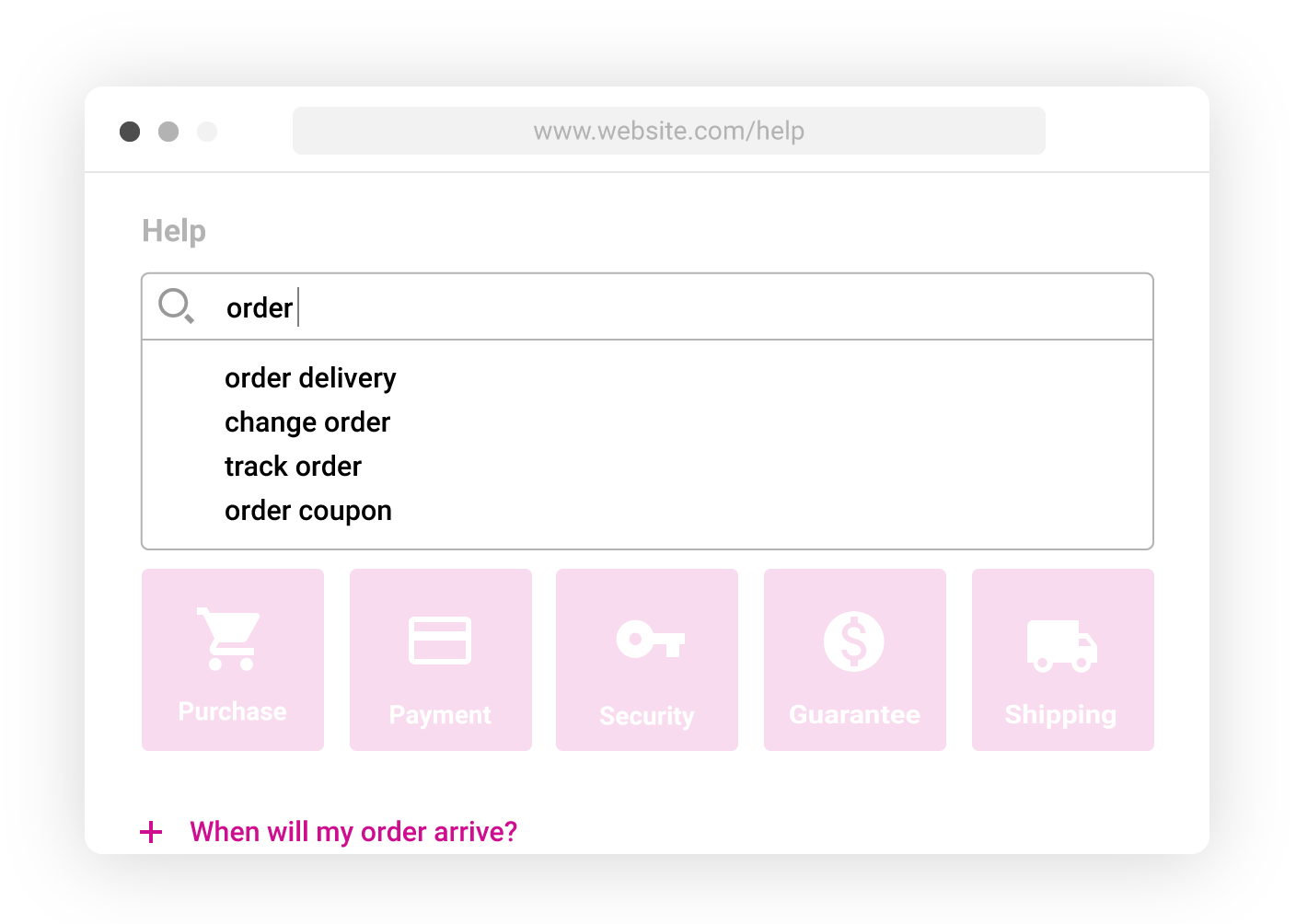 Orientation with categories
Sometimes your customers don't know exactly how to describe a complicated problem. With the self-service portal they have the opportunity to narrow down problems by categories. Combined with real-time FAQ and clever auto-completion, your customers will also find the right solution for such problems.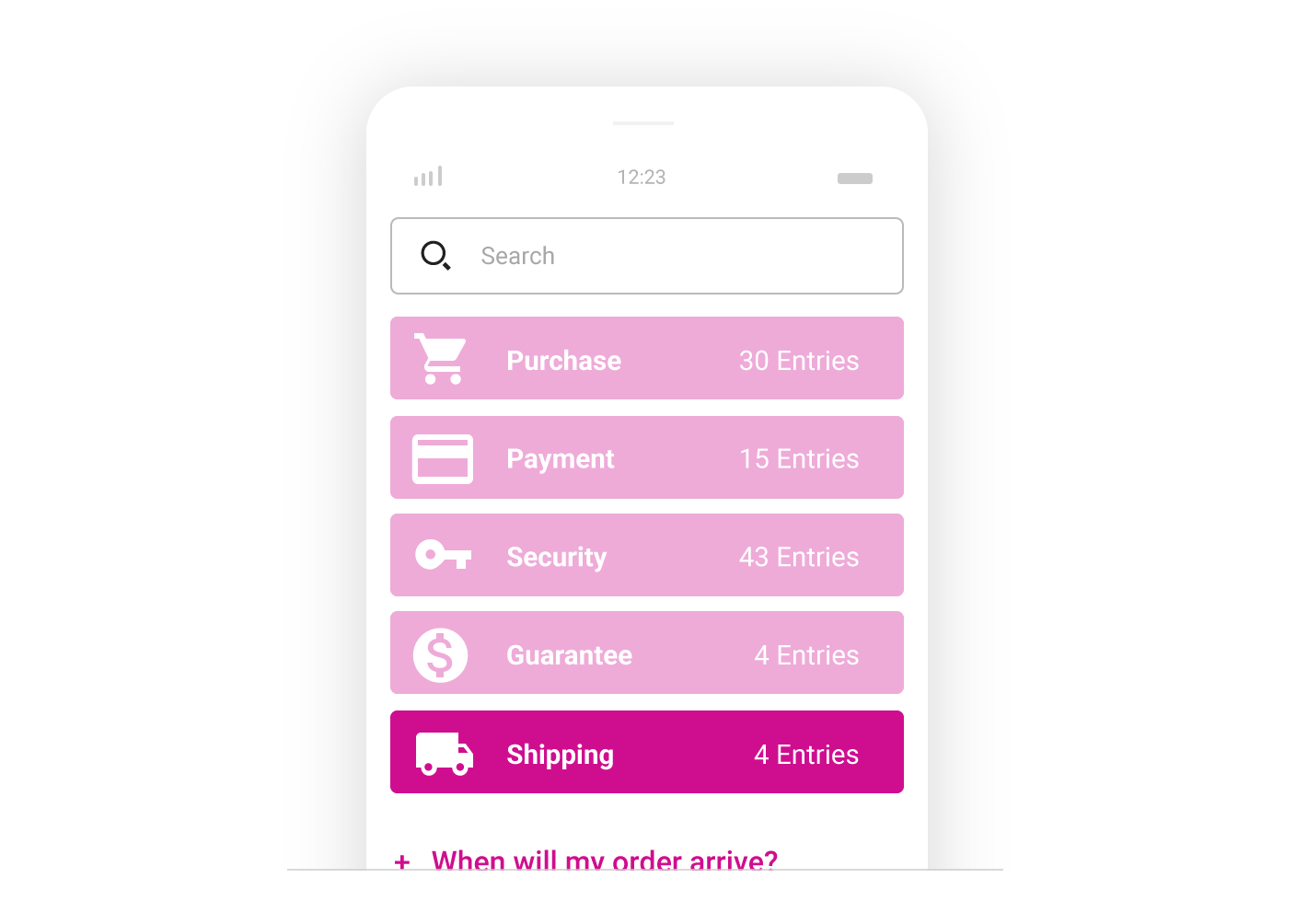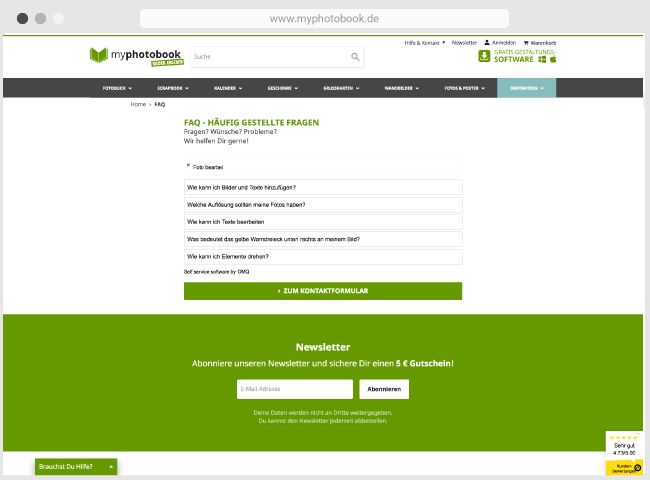 Integration d|o|m
An elementary building block for the quality of our service at myphotobook and fotokasten is OMQ's knowledge management..
More on the case study
Free trial version
With only little effort you can reduce your service volume by half.
14-day trial

Simple setup

Can be cancelled at any time