Email questions resolved immediately

Without an agent.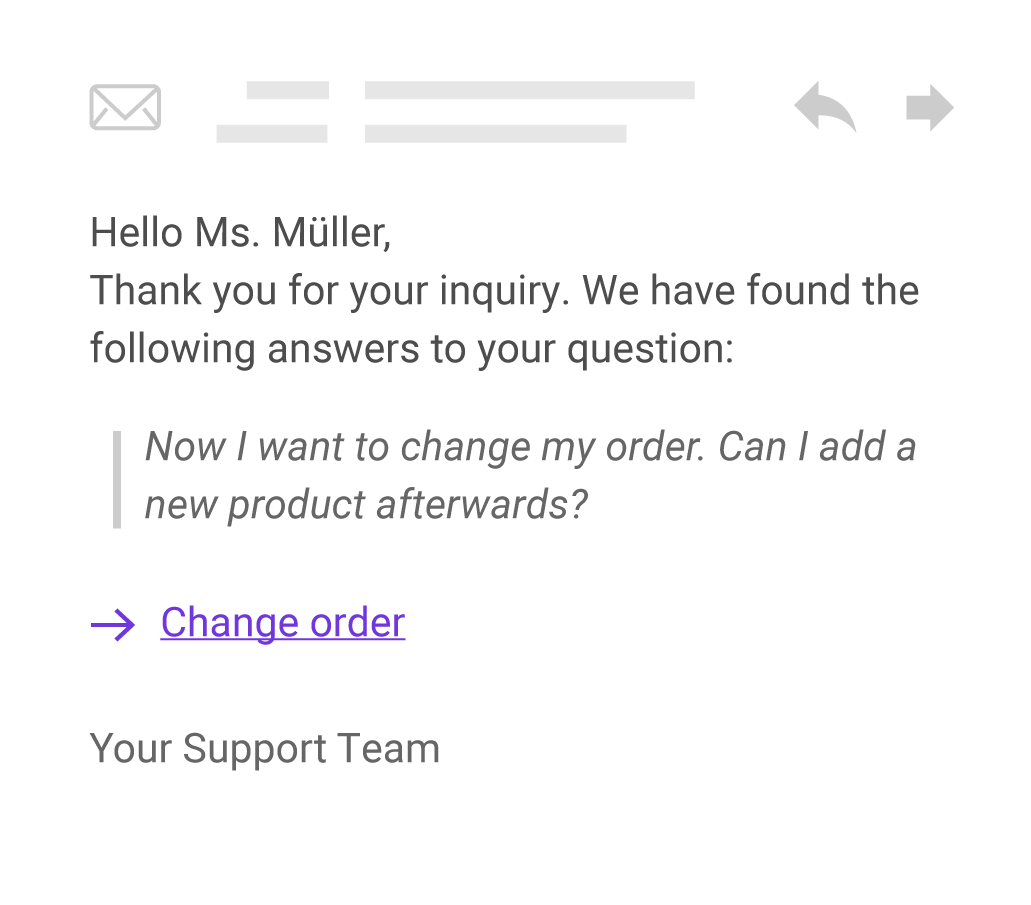 Reply
OMQ Reply automates responses to emails. With this, the system replaces the manual work of agents. Recurrent requests from your customers are automatically recognized and answered by the system. A ticket is created from the communication flow and closed immediately. Your agents can then concentrate on challenging and individual cases.
Understands your inbox
Your customer wants to add an item to their order. OMQ Reply knows exactly what they mean. Artificial intelligence understands the intent of the customer. The system then recognizes that a change should be made to the purchase order.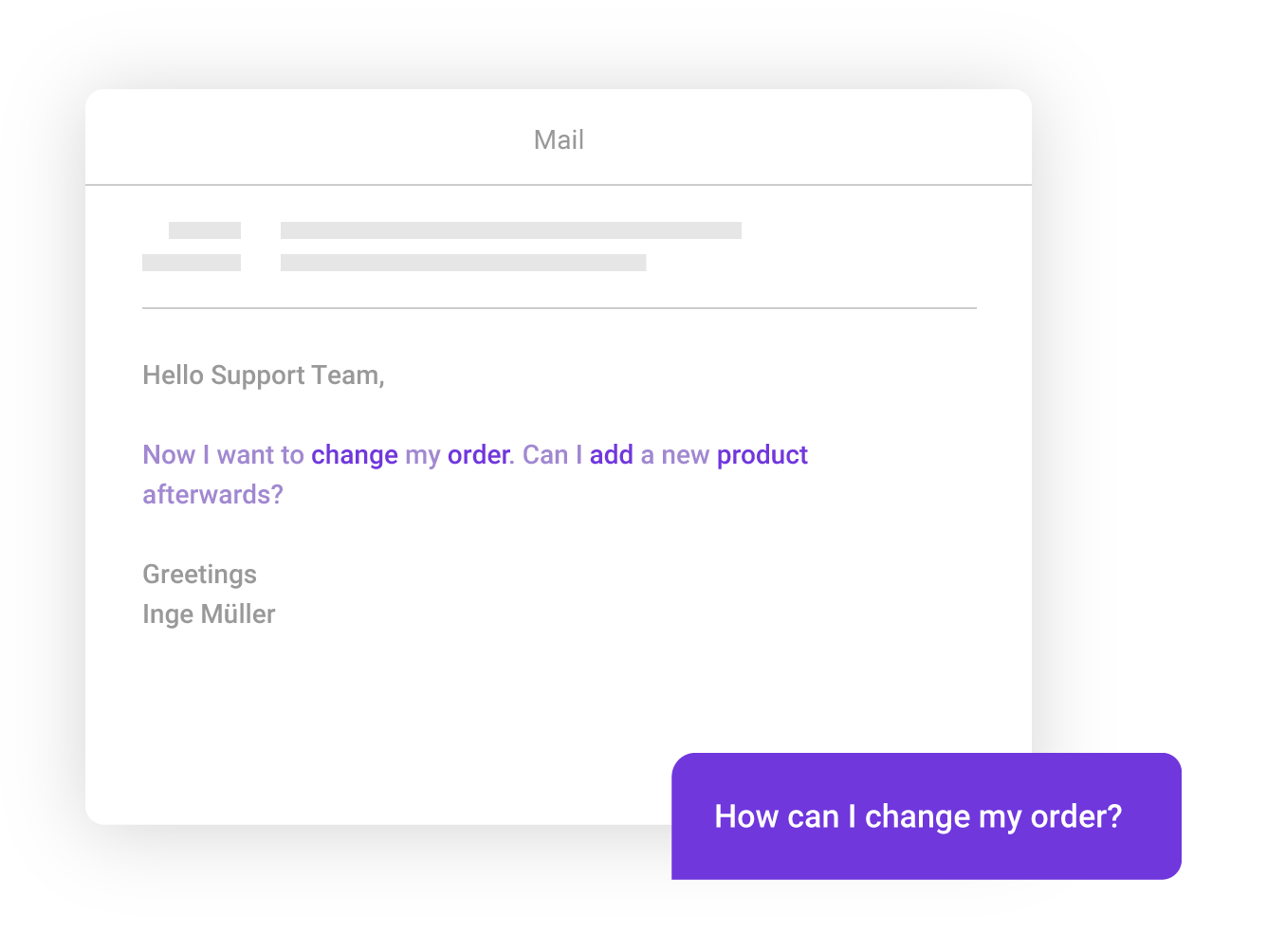 Everything at a glance
Your customers' emails often contain different questions. Keeping track is not easy, but for OMQ Reply it is. Individual questions are automatically filtered out and highlighted together with the solution in the response.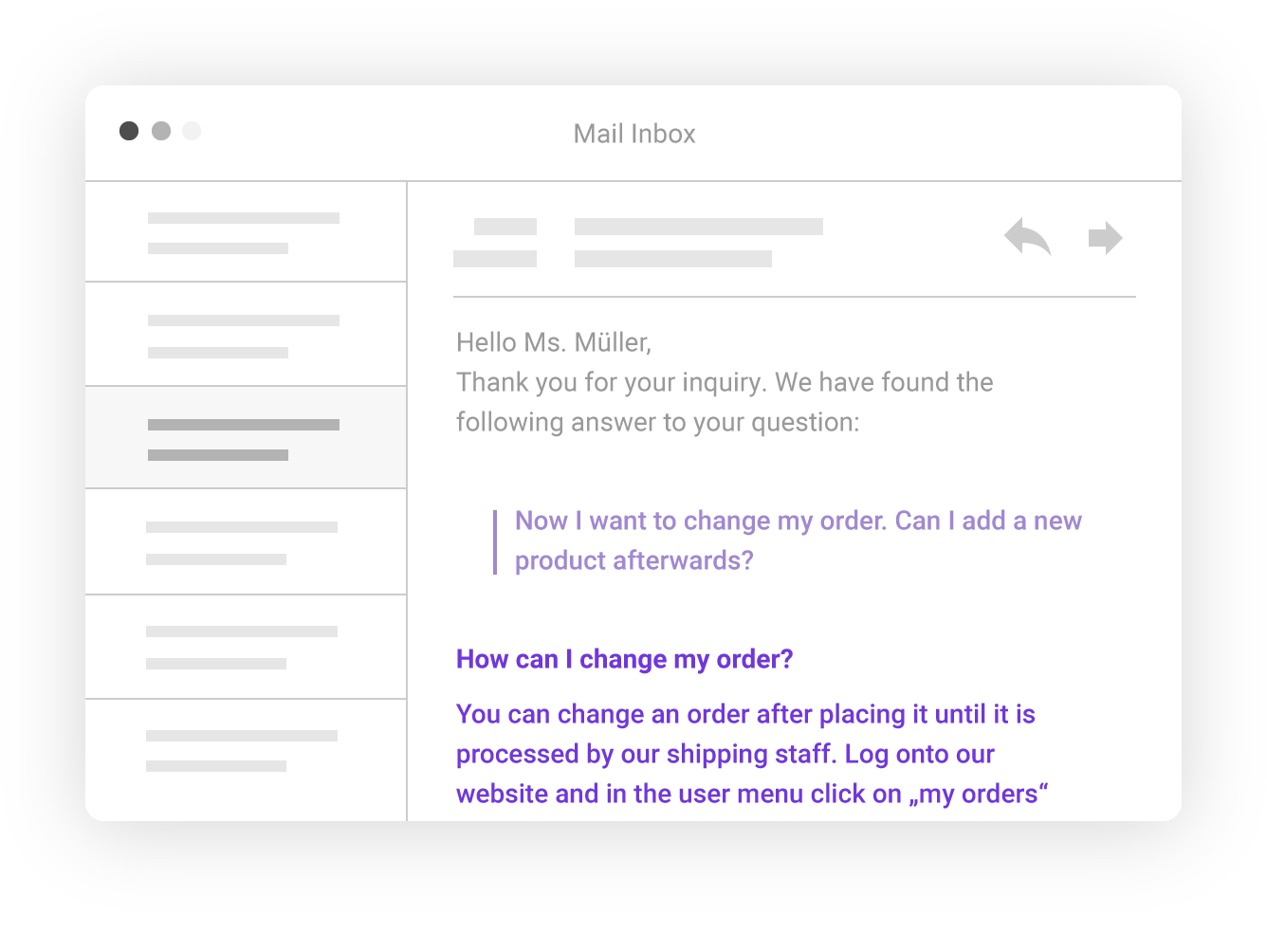 Automatic documentation
Great documentation is the be-all and end-all for continuous improvement, and this also applies to customer service. Your service staff manually enter the progress of the service requests into the ticket system. OMQ does that too, automatically. Answers are entered into the tickets and marked as closed.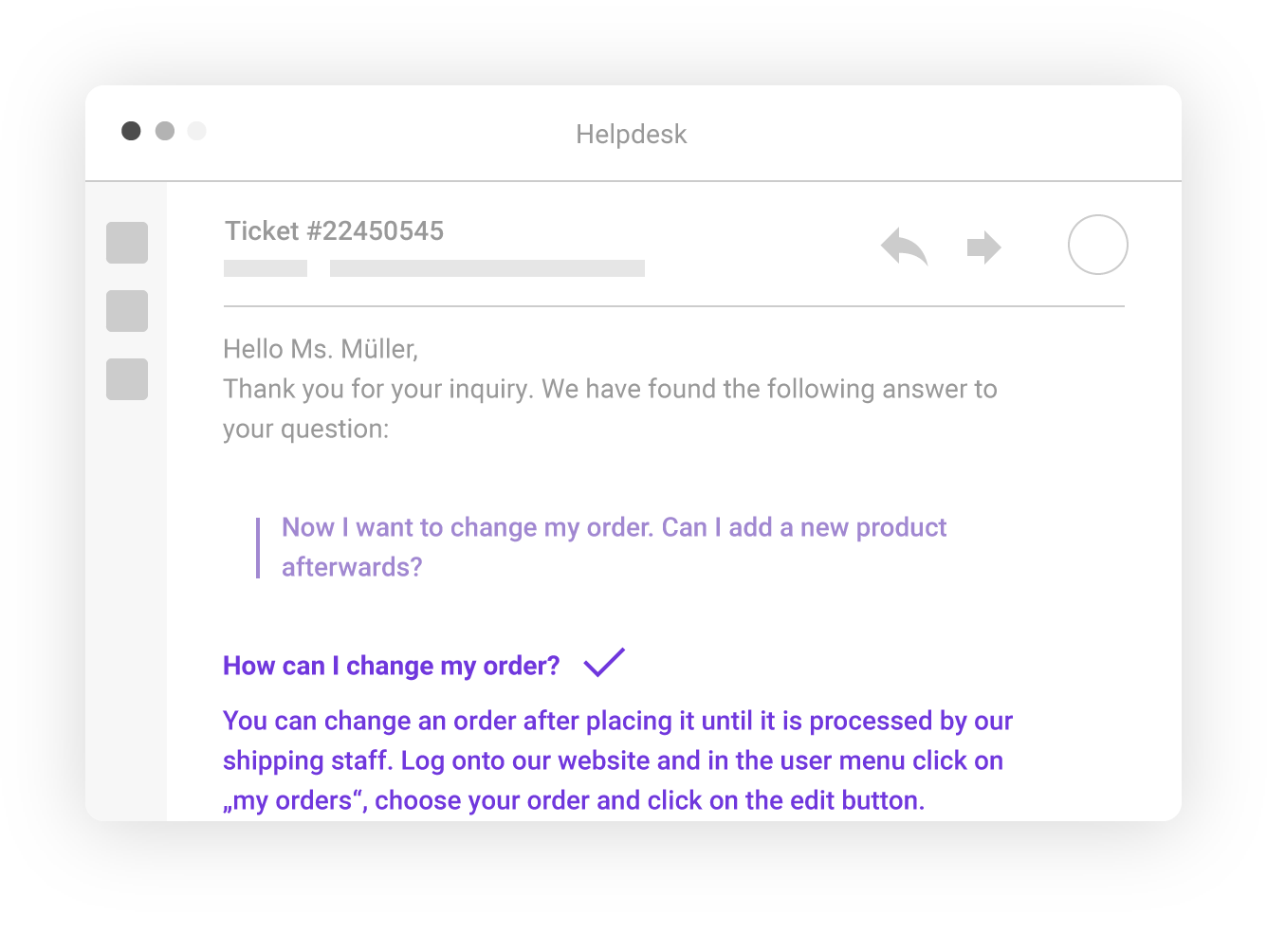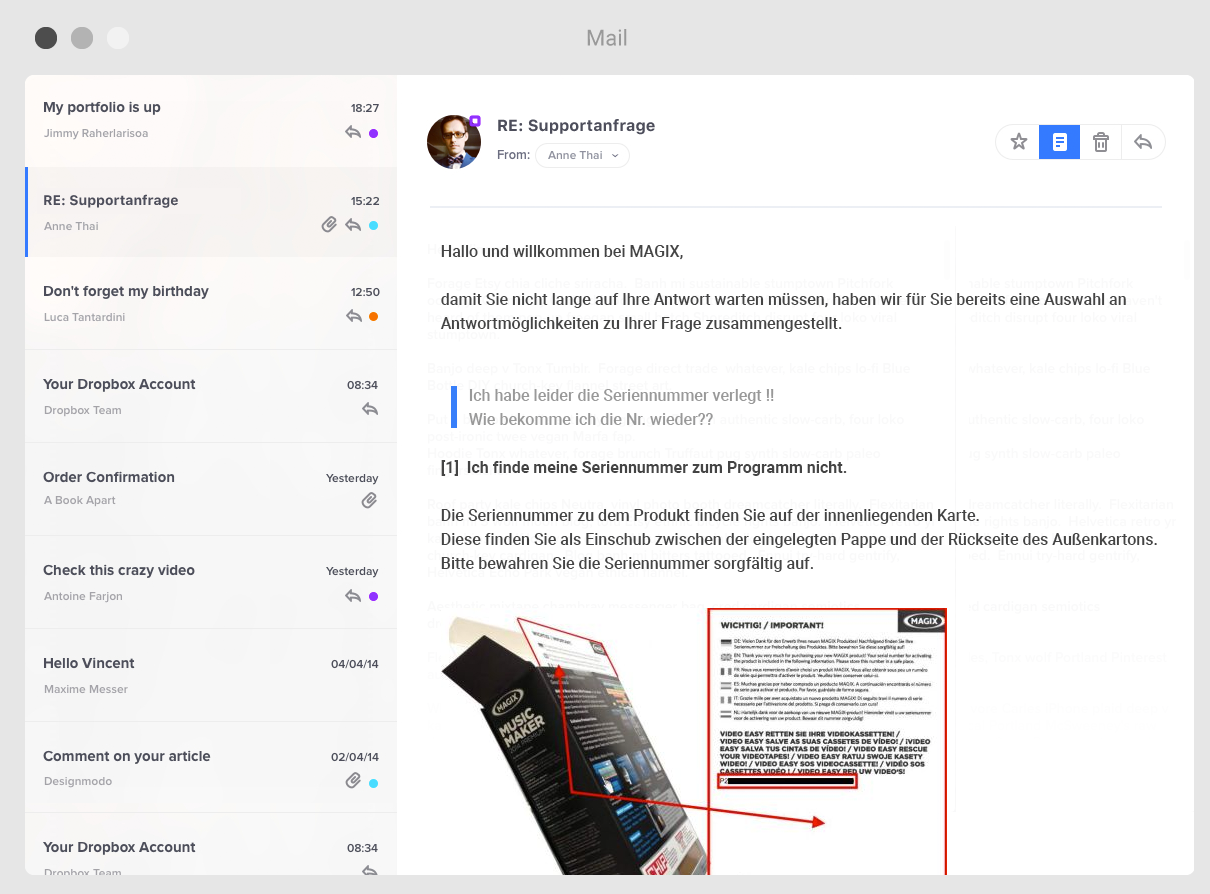 Integration MAGIX
For over 6 years we have been using OMQ Contact for our customers and OMQ Assist for our ticket system, all OMQ products.
More about the Case Study
Free trial version
With only little effort you can reduce your service volume by half.
14-day trial

Simple setup

Can be cancelled at any time