OMQ Chatbot
Automate Your Chat and Messenger Apps
80% of the customer service question are repetitive. Reduce your support efforts, while simultaneously improving your customer satisfaction. Easily integrate the OMQ Chatbot on your website and messenger apps.
14-day trial
Simple setup
We improve customer service of 100+ leading companies.
State-of-the-art AI with Intention Recognition
OMQ's artificial intelligence understands the intention of the customer's question, no matter how they express themselves. The AI works in over 30 languages and immediately provides suitable answers.

Automate Service Processes
Easily connect the OMQ chatbot to your backend system. Our chatbot queries relevant data in the chat, performs an action in the backend system, and then displays appropriate information. Changes are entered directly into your backend system. Automate queries such as:
Change address or personal data
Request order status and information
Subscribe or cancel a contract
and 1,000 other use cases
Ready to Use - Everywhere and at Any Time
The OMQ Chatbot does not need to be trained and thanks to its ready-to-go dialogues it can be used immediately. The integration into your chat system is foolproof and only takes 10 minutes. Integrate the OMQ Chatbot easily to your website, WhatsApp, Facebook Messenger and as a plugin in Userlike or Zendesk.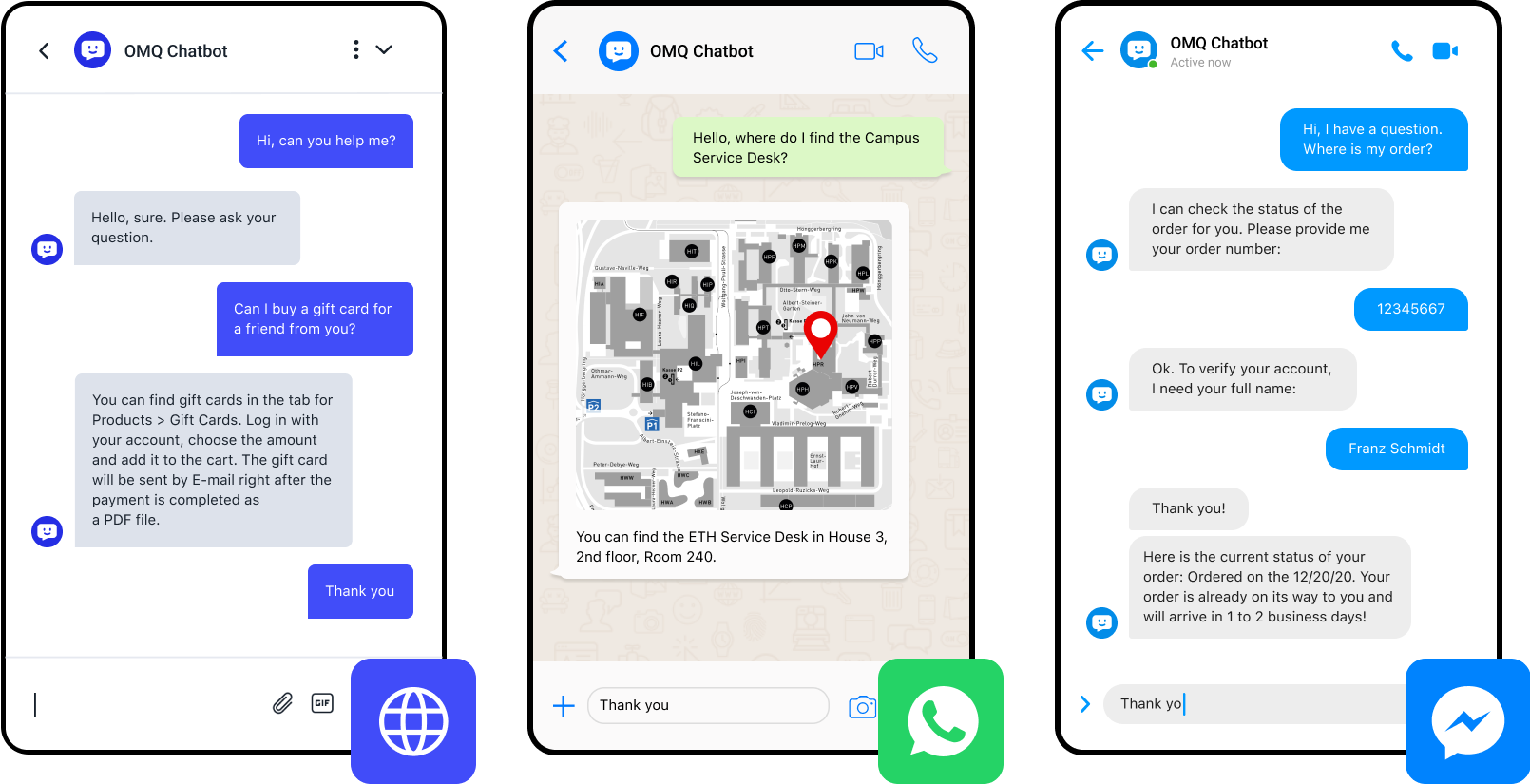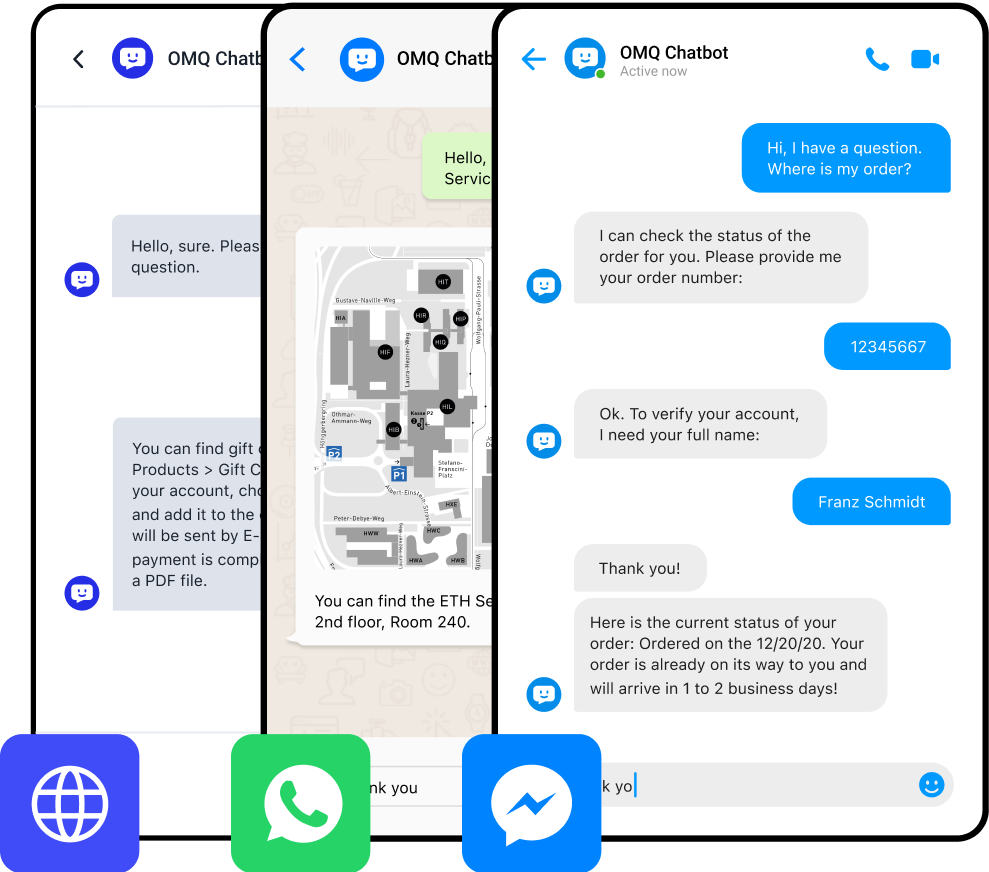 Modes of Behavior and Agent Forwarding
If customers have a complex request, the chatbot recognizes this and can forward the customers directly to a service agent. You can easily decide on the different bot behavior modes, such as service times or firewall (chatbot is only online at certain times or 24/7).
A Chatbot for Every Industry
With the help of the OMQ Chatbot, we support our customers from all industries to provide the best customer service around the clock, increase customer satisfaction and relieve the service team.
Over 100+ companies trust in OMQ
Free trial version
With only little effort you can reduce your service volume by half.
14-day trial

Simple setup

Can be cancelled at any time