Professional Voices
Interview with friendsurance - New business models use OMQ
At our OMQ Rooftop Event Olaf Seliger from friendsurance talked to Sven Engelmann about current trends and changes in customer service.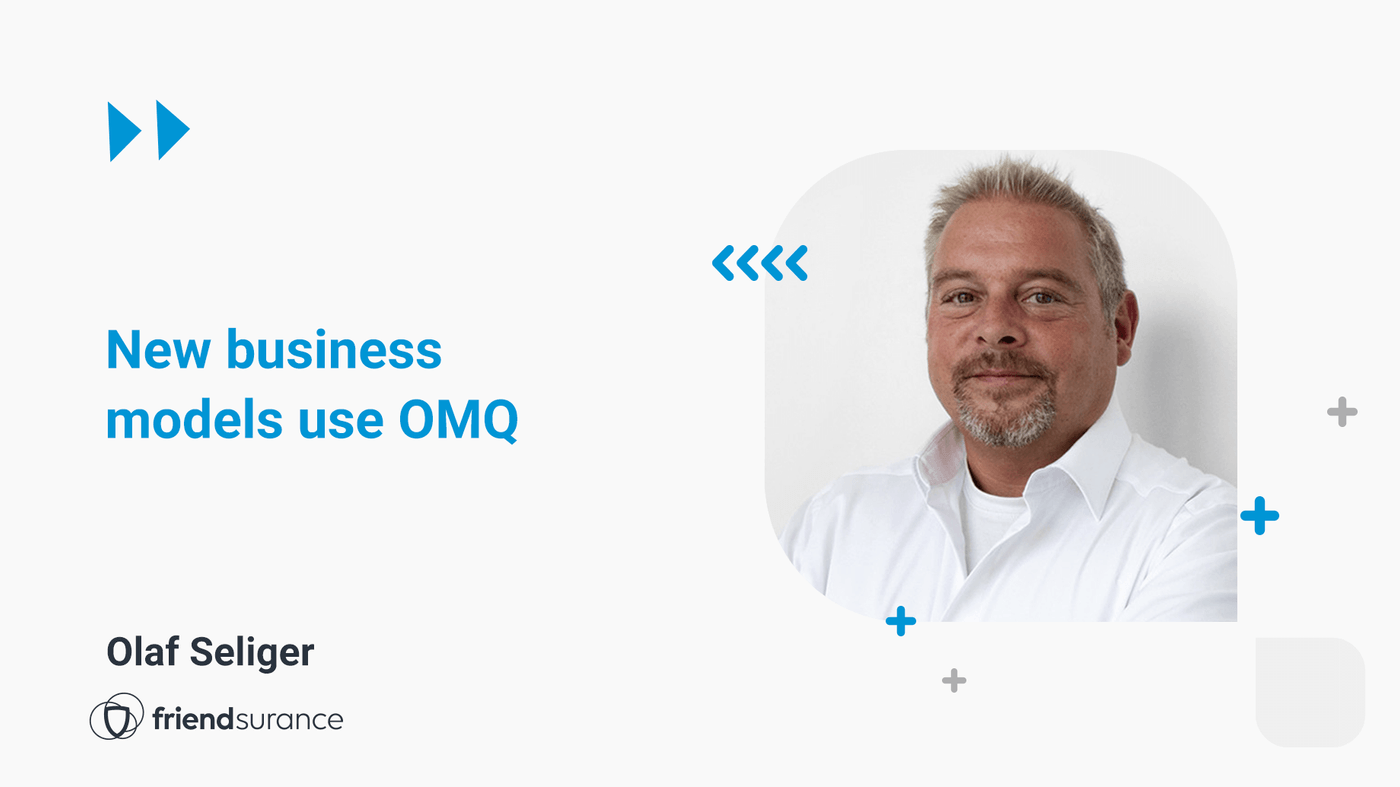 On the first evening of this year's OMQ Rooftop Event, we invited Olaf Seliger to an interview. We were very pleased to interview an experienced customer service expert. In the interview with Sven Engelmann, Olaf Seliger spoke about current trends and changes in customer service.
About Olaf Seliger and friendsurance
Olaf Seliger has been active in the field of customer service, customer relationship management, and sales for 20 years. As a management consultant, he has set up many call centers and developed many sales and customer service optimizations. Since 2013 he has been Head of Advisory, Sales and Customer Support at friendsurance.
The idea of friendsurance's founders was to design insurance such that people are rewarded for absence of claims. From this idea, the company friendsurance emerged with the product "Claims-Free Bonus". In addition to private liability, household contents, and legal protection insurance, friendsurance also offers the Claims-Free Bonus for electronics insurance. For over 4 years friendsurance has also been active as a digital broker in all private customer categories. In addition to the B2C business, the focus is also on the B2B2C business. For this purpose, the company has recently launched the new brand friendsurance business.
Changes in customer service
Olaf Seliger recalls a situation in which he spent over 14 minutes in the holding pattern of a major airline 19 years ago. At the time it was completely normal, but for customers today it would be a no-go in customer service. Expectations of customer service have changed a lot. Customers expect a quicker response and are often willing to publicly post their dissatisfaction on social networks. In addition, customers want to be much more individually cared for and expect a concrete solution to their concerns.
The various communication channels
At friendsurance 6 years ago, telephone, e-mail and chats were still mainly used as communication channels. At friendsurance, the use of chats has declined somewhat as employees are often unable to serve three media at the same time. In the meantime, friendsurance is increasingly focusing on e-mail, telephone and, most recently, in the consulting team on video consulting. The customer can book a personal appointment with a consultant and afterward receives an individual consultation by video and screen sharing.
Limits in customer service
Here Olaf Seliger sees the biggest challenge in answering the standard requests. Of course, customers want individual treatment, but for service agents with several hundred to a thousand requests per day that isn't possible to do manually. For Olaf Seliger, an important point here is automation. By automatically answering customer inquiries, service processes are made more efficient and less expensive. As a result, service employees can concentrate more on complex customer inquiries and thus increase service quality. For this it is also important that more and more customer data is digitized and digitization is further promoted.
OMQ in use at friendsurance
In November 2013, OMQ technology was integrated with friendsurance to automatically answer customer inquiries. 6 years ago, the customer service team consisted of 4 employees who served all media and channels in parallel. In order to answer recurring customer inquiries right on the website, Olaf Seliger has introduced OMQ software into friendsurance's customer service. The integration was completed within minutes and the software could be deployed immediately.
Friendsurance uses OMQ Contact on the contact page and OMQ Help on the FAQ page. One of the coming projects is linking a chatbot.
Chatbot as a marketing tool or future topic
In recent years, there have been many customer service trends that have often been exploited as marketing tools. Only a few of them were actually implemented. AI and machine learning are, however, important future topics for Olaf Seliger. With the AI from OMQ, we already understand the intention of customer inquiries today. As a result, customer inquiries are automatically answered in real time on the website.
Linking to databases is the main fact of chatbots. " In my view the systems become intelligent if I can link the complete databases," says Olaf Seliger. The system or the chatbot can then independently answer the customer questions for which the service employees still have to search for information in the database today. With integration into existing databases and infrastructures, he sees great potential to make the systems even more intelligent.
The added value of the OMQ system
"We deployed OMQ Help last year with a solution rate of 83%. I think that's pretty neat," says Olaf Seliger.
Last year friendsurance had a resolution rate of 83% using OMQ Help on the help page. This means that 83% of the customers on the help page have found and clicked on a suitable answer. With OMQ Contact, 27% of customer requests were automatically answered on the web page, so customers did not send their message to the service. With interactive answers, this solution rate can be further improved. Here it is planned to automate the termination process and to give the customer the possibility to terminate the contract independently in a self-service procedure.
Selection criteria for the use of OMQ
Friendsurance won the German Service Award in the FinTech category in 2018. With automation and the use of OMQ technology, friendsurance achieves a particularly high service quality and customer satisfaction.
For Olaf Seliger, quick and easy integration was an important selection criterion for using the OMQ system. The integration into the website was completed within a few minutes. The integration of the questions and answers was also completed within a short time. In addition, the significant reduction in customer inquiries has been an important issue for friendsurance.