Helping Hands
OMQ autoresponder
We present our new product: the OMQ autoresponder.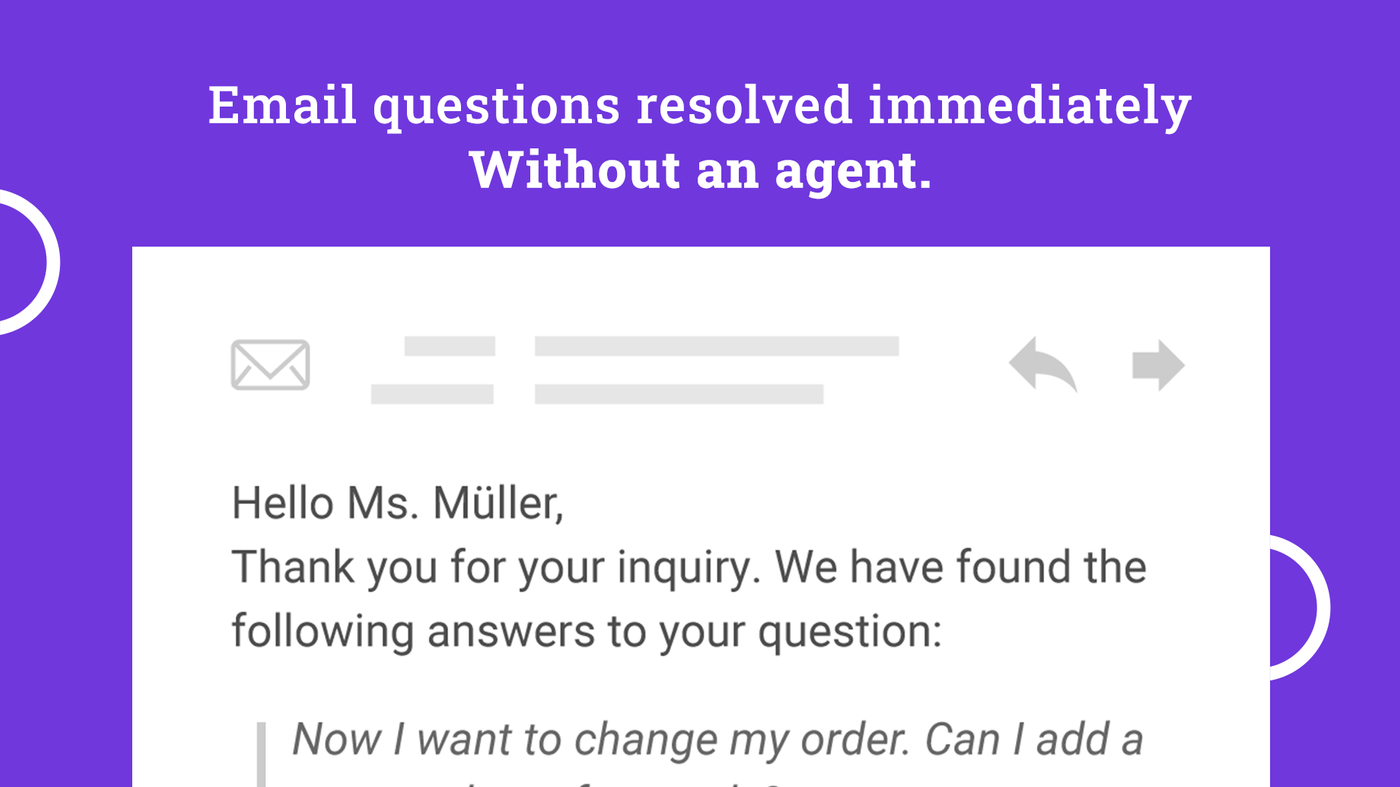 Every year people are sending over 1.5 billion emails in Germany. Worldwide the number is as high as 205.6 billion (Statista). With rising tendency. Nowadays there are situations in which the customer isn't able to contact you via a self service system on your website or app. So at the end the customer has to send an email. But on the other side, there are a lot of customers which like to use emails for communication with a company.
For us it is important that every customer is satisfied.
That's why we developed our new product, the OMQ autoresponder. Every day over hundred emails are arriving in the mailbox of the customer services and support departments. And, of course every customer wants to have a quick and correct respond to their questions as soon as possible.
Your customer service employees try their best to create the best customer journey for the customers, every day. Among other things, they can handle it fix and easy with the help of real-time information about their company. Benefit: 80% of all customer requests are standard requests.
Smart personal email answering.
The OMQ autoresponder automatically answers customer requests which are sent per email. The system is learning from each incoming mail. Incoming emails will be identified through the system and compared to the existing knowledge base of your company. The customer gets a personal response which matches his request. The email will not enter your ticketing system. The OMQ autoresponder behaves like a new service employee. It answers requests on its own and also closes them. This happens automatically 24/7.
If there is an exception, the email will be transferred to the responsible area within the ticketing system. After that the customer service employee will get the information which response wasn't useful for the customer. The response process will be enhanced and your customer is satisfied.
Of course, all automatically answered emails will be displayed in your report so that you get an easy and quick overview of processed and not processed requests. Later you can make modifications so that your customer gets even better or new responses.
The OMQ autoresponder is compatible with all other OMQ products and can be activated with just one click in your system. The data will be automatically transferred from your knowledge base. These can be also assigned individually as required, as you know about other products.
Our beta version of OMQ autoresponder was already successfully integrated and tested by some of our customers. If you're interested in our beta version, please send us an email: service@omq.de
If you have further questions to our new product OMQ autoresponder, don't hesitate to send an email:
presse@omq.de OMQ GmbH Press Department Chausseestraße 22 10115 Berlin Germany