Today, an almost inexhaustible selection of e-commerce shops makes the decision for the customer a hard one. Stand out, while inspiring your customers with a special service experience!
E-commerce providers have to face a big challenge on their web pages, the traceability of information. A customer gets frustrated, if the homepage is inconveniently constructed or the search function is limited and not satisfying. Especially information about payment or shipping has to be easily accessible, otherwise the customer will cancel a purchase that has already begun. If the customer has placed their order and wants to ask something about it, they should get a quick answer. If this doesn't happen, the customer is likely not to buy anything in this shop again due to their bad experience.
OMQ Contact offers the quickest and easiest solution to answer questions of your customers. While your customers enter questions in the contact form of your web page, 3 possible answers are displayed at the same time. These answers are displayed dynamically and prioritized according to their content. The answers contain amongst others video, picture, or web content as well as linking and download functions. With only a few clicks your customers immediately get suitable and user-friendly solutions at any time. So, your service stands out from competitors.
Faster responses
Positive customer experience
Higher customer loyality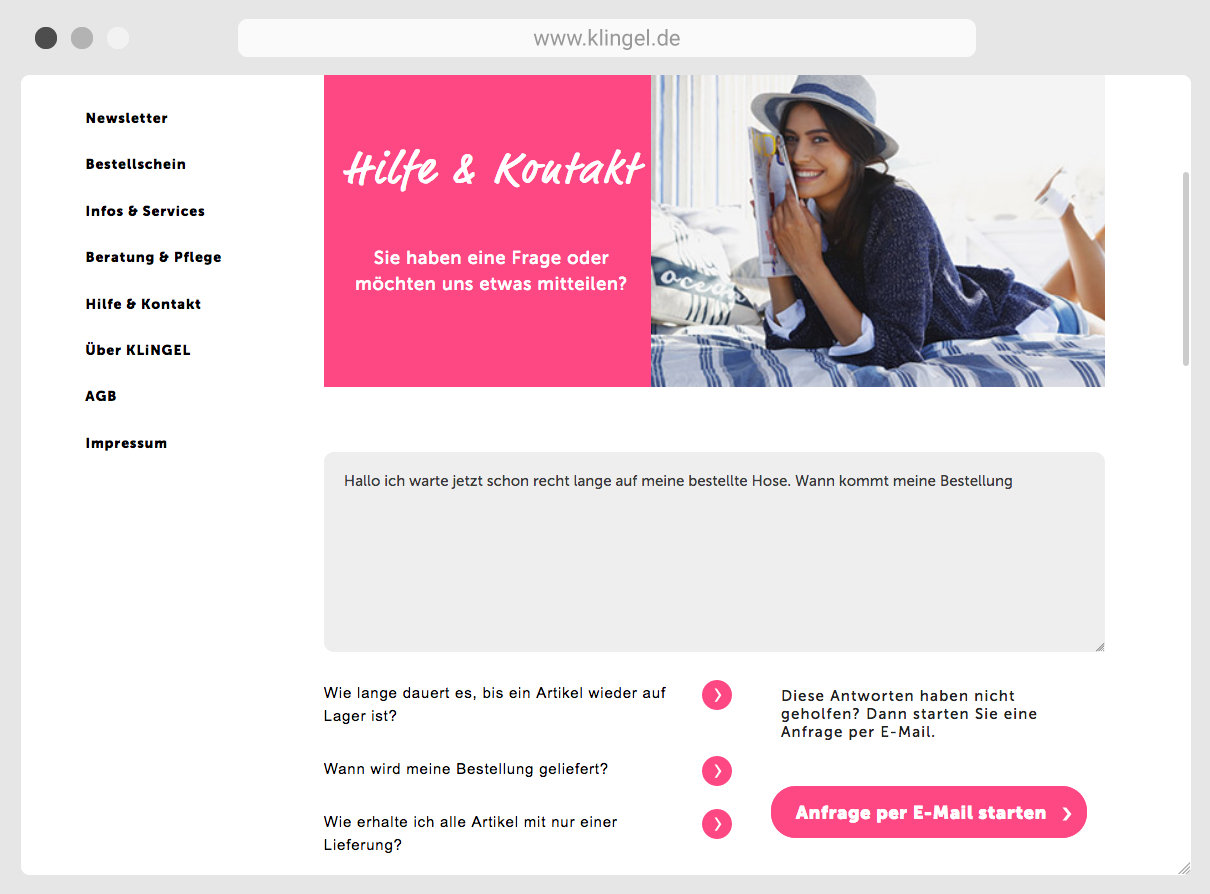 Integration Klingel Gruppe
In addition to the 32 languages, OMQ provides Klingel with a modern solution that contributes significantly to the sustained increase in efficiency and quality of service.
More on the case study
Free trial version
With only little effort you can reduce your service volume by half.
14-day trial

Simple setup

Can be cancelled at any time