Power Up Your Customer Service
Chatbot
Help Page
Contact Form
Ticket System Assistant
Reduce your support team's time and effort, while simultaneously improving your customer satisfaction. Integrate OMQ Chatbot easily to your website, WhatsApp, Facebook Messenger, Telegram, and as a plugin in Userlike.
OMQ Help supports your customers in finding answers to their questions quickly and autonomously. With the help of OMQ's artificial intelligence, its autocompletion, and real-time optimization, your customers will be guided directly to the correct answer.
OMQ Contact answers your service requests directly in the contact form. Your customers get an immediate answer and your customer service team does not have to reply manually. Just easily integrate OMQ Contact to your contact form.
OMQ Assist takes over your agents' manual labor, by having AI suggest the correct answers and creating a reply email. Integrate OMQ Assist as a plugin with ease in Zendesk, Freshdesk, Salesforce, OTRS, Zammad, and other ticketing systems.
14-day trial
non-binding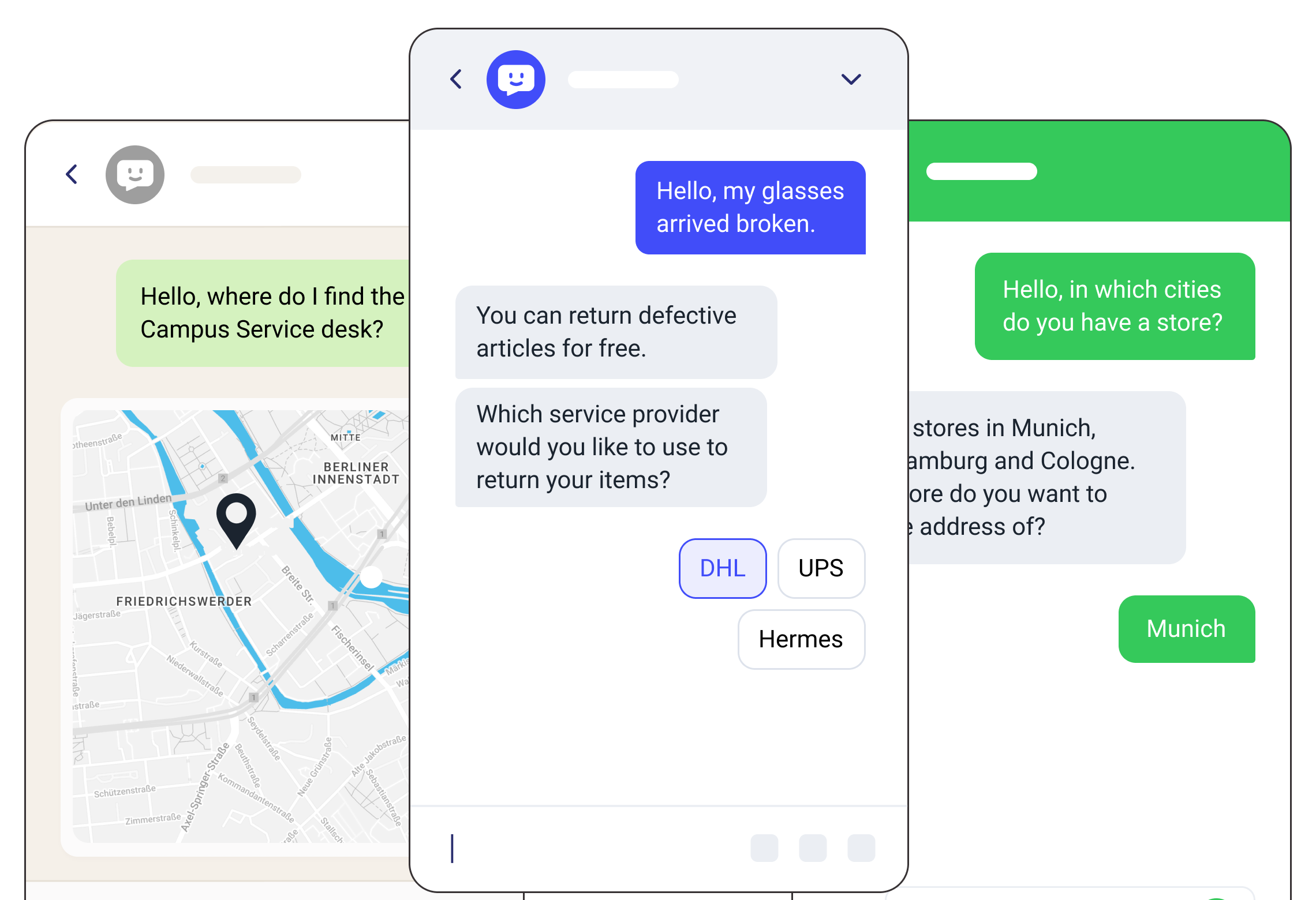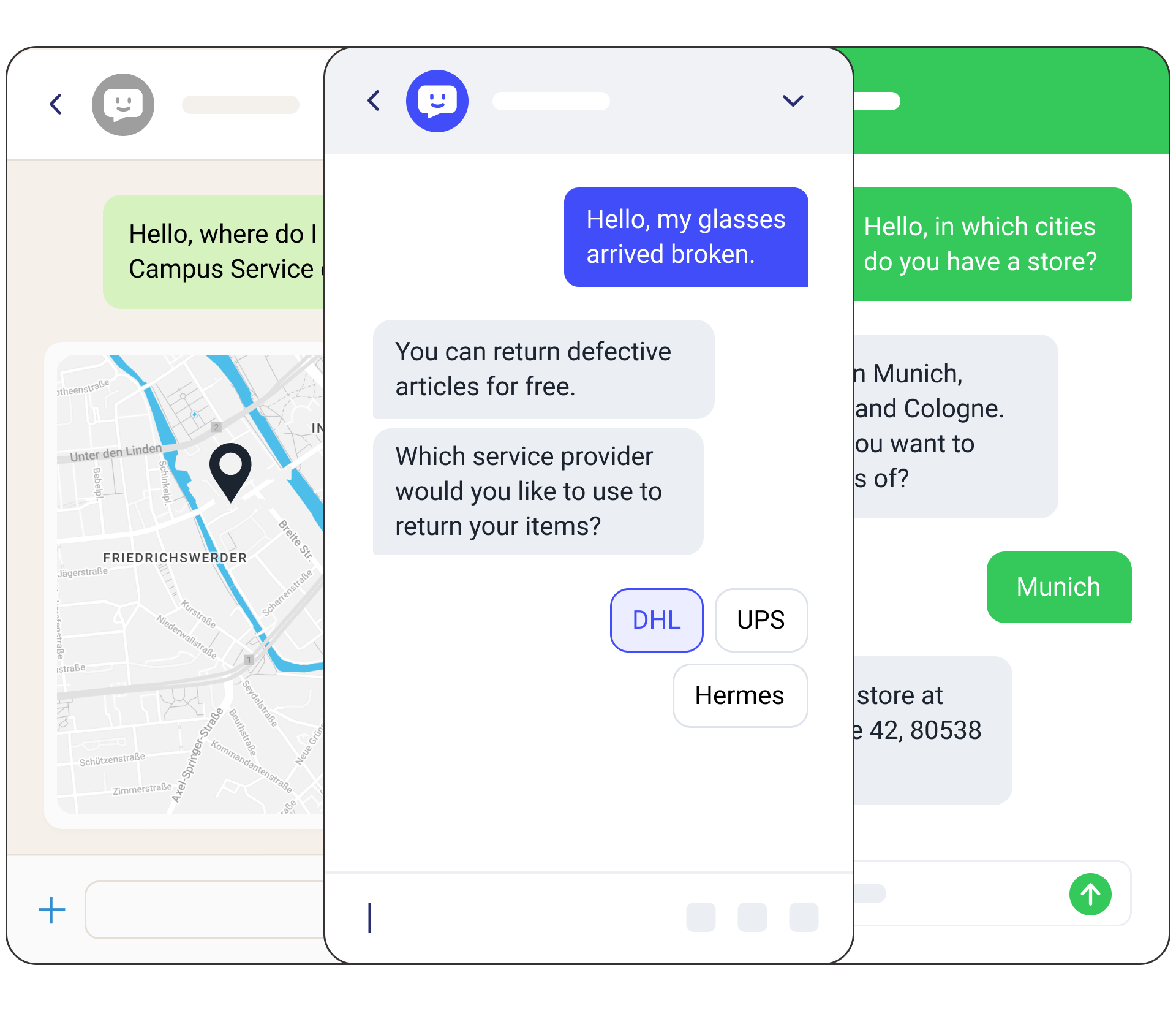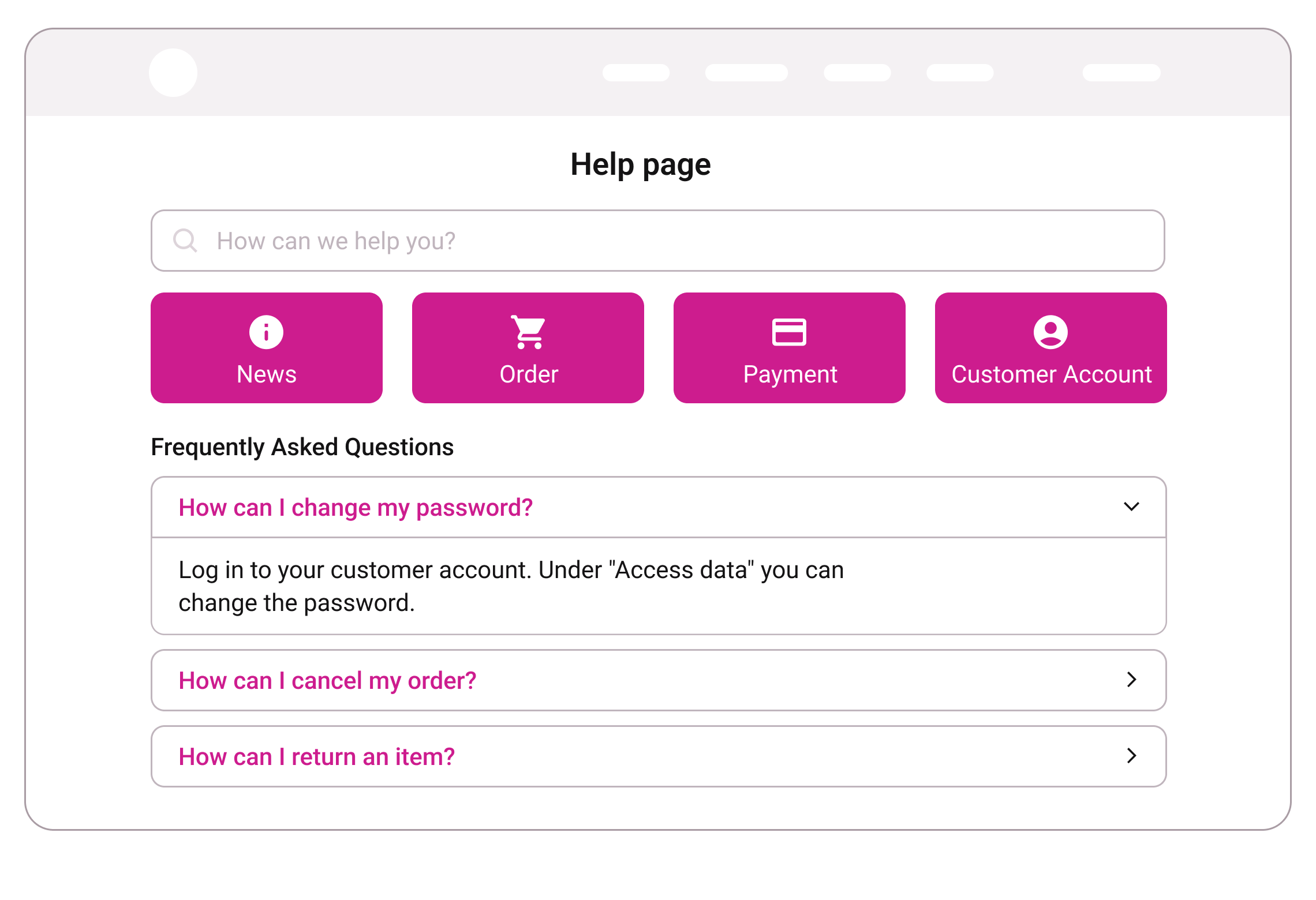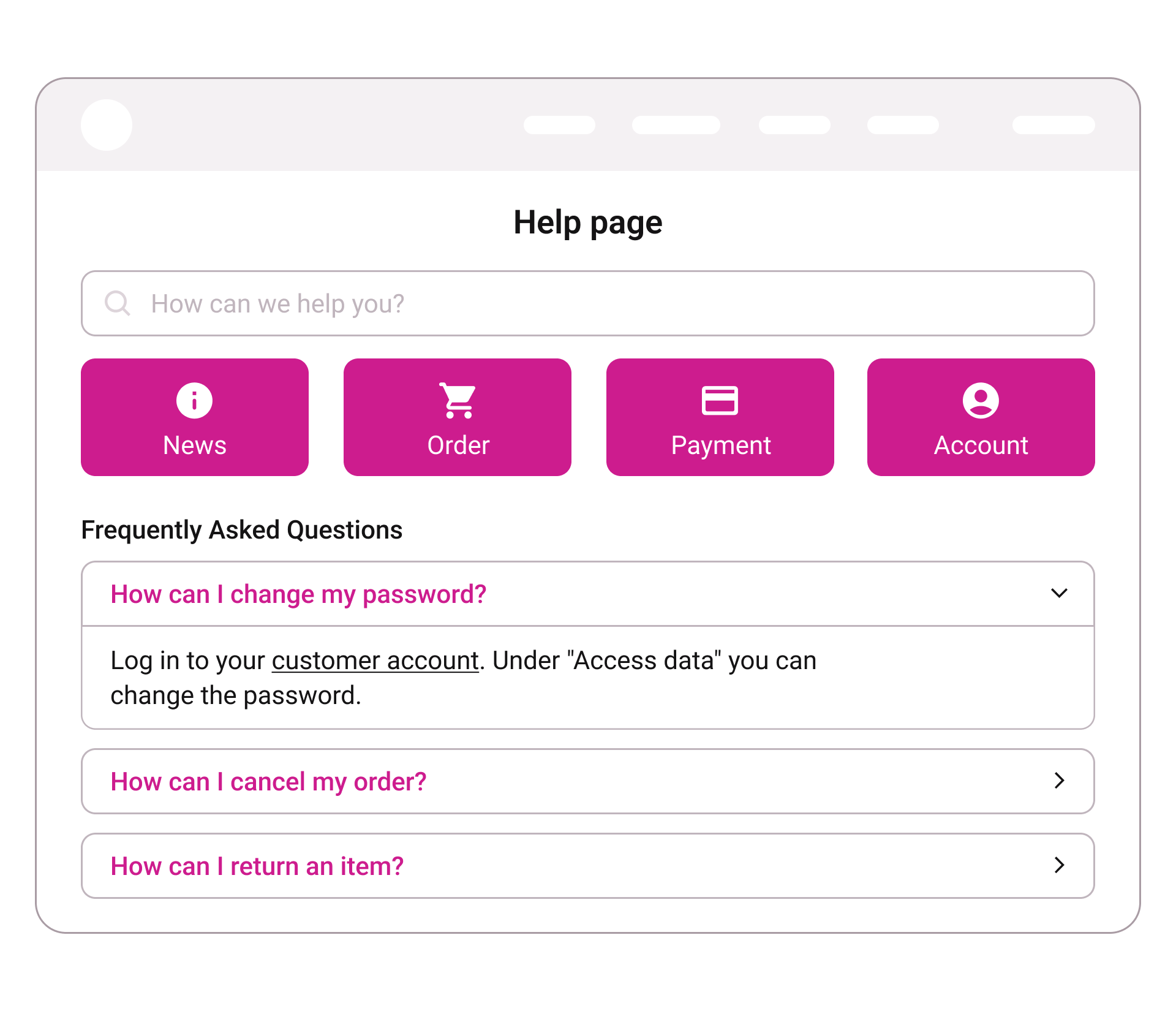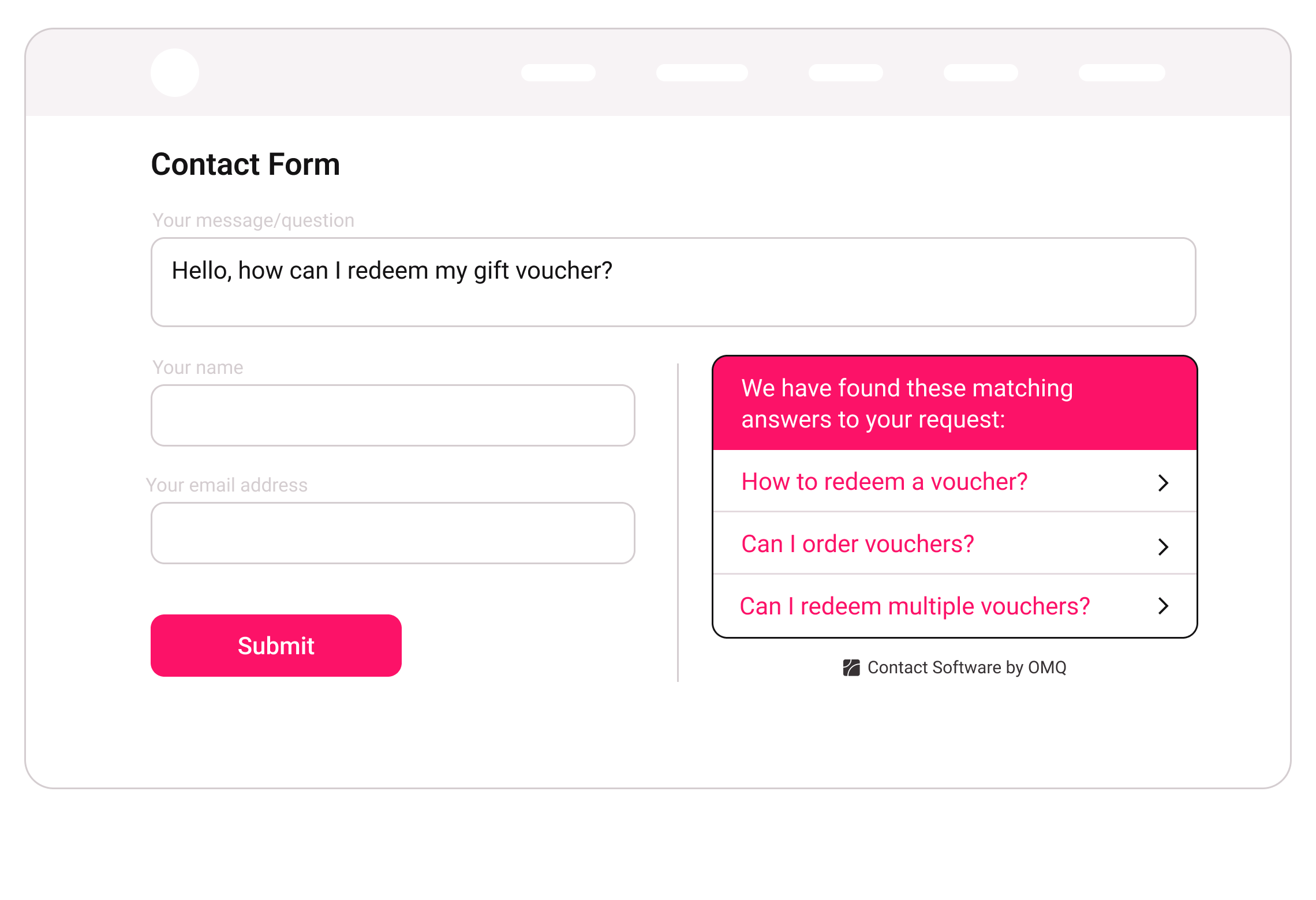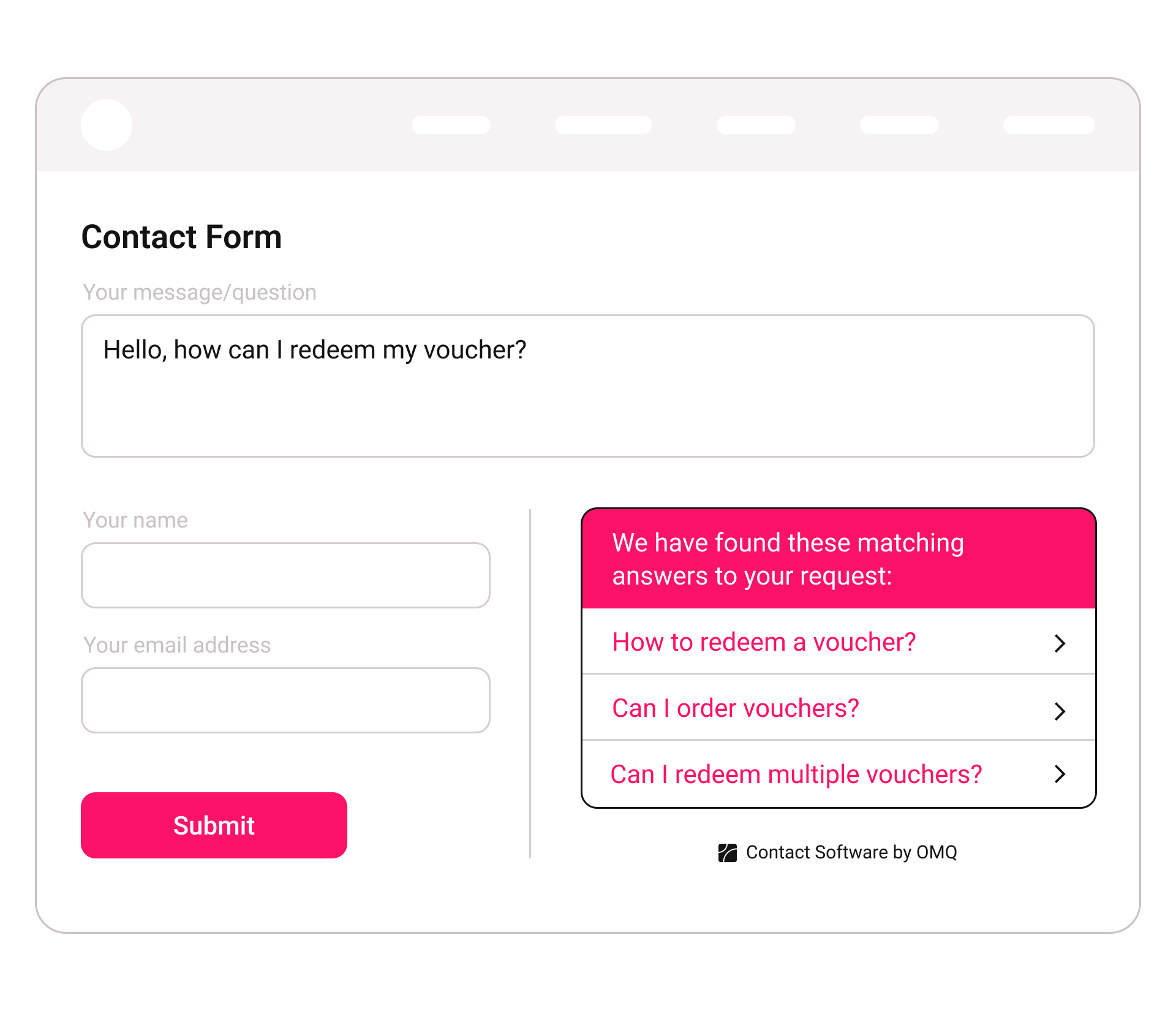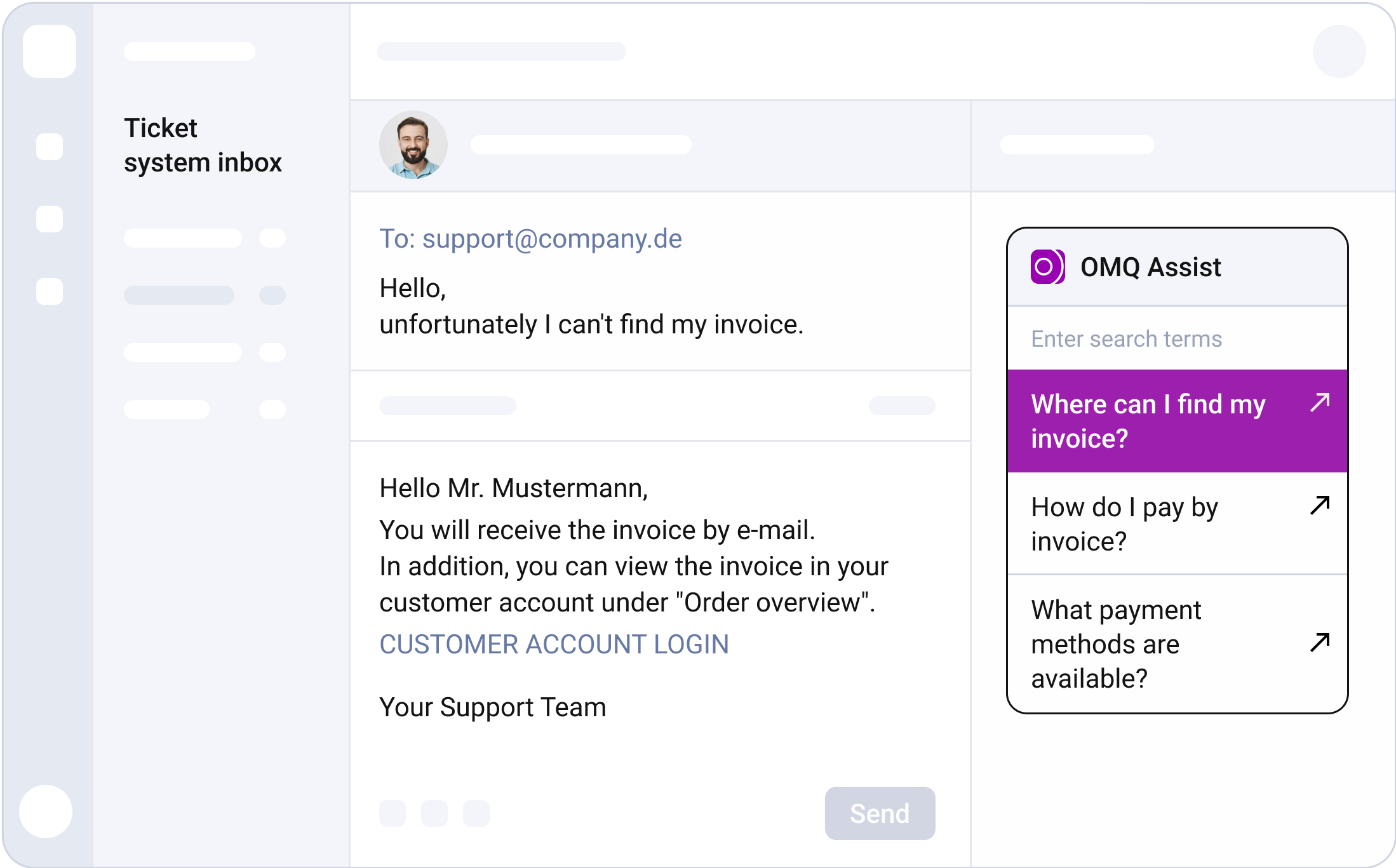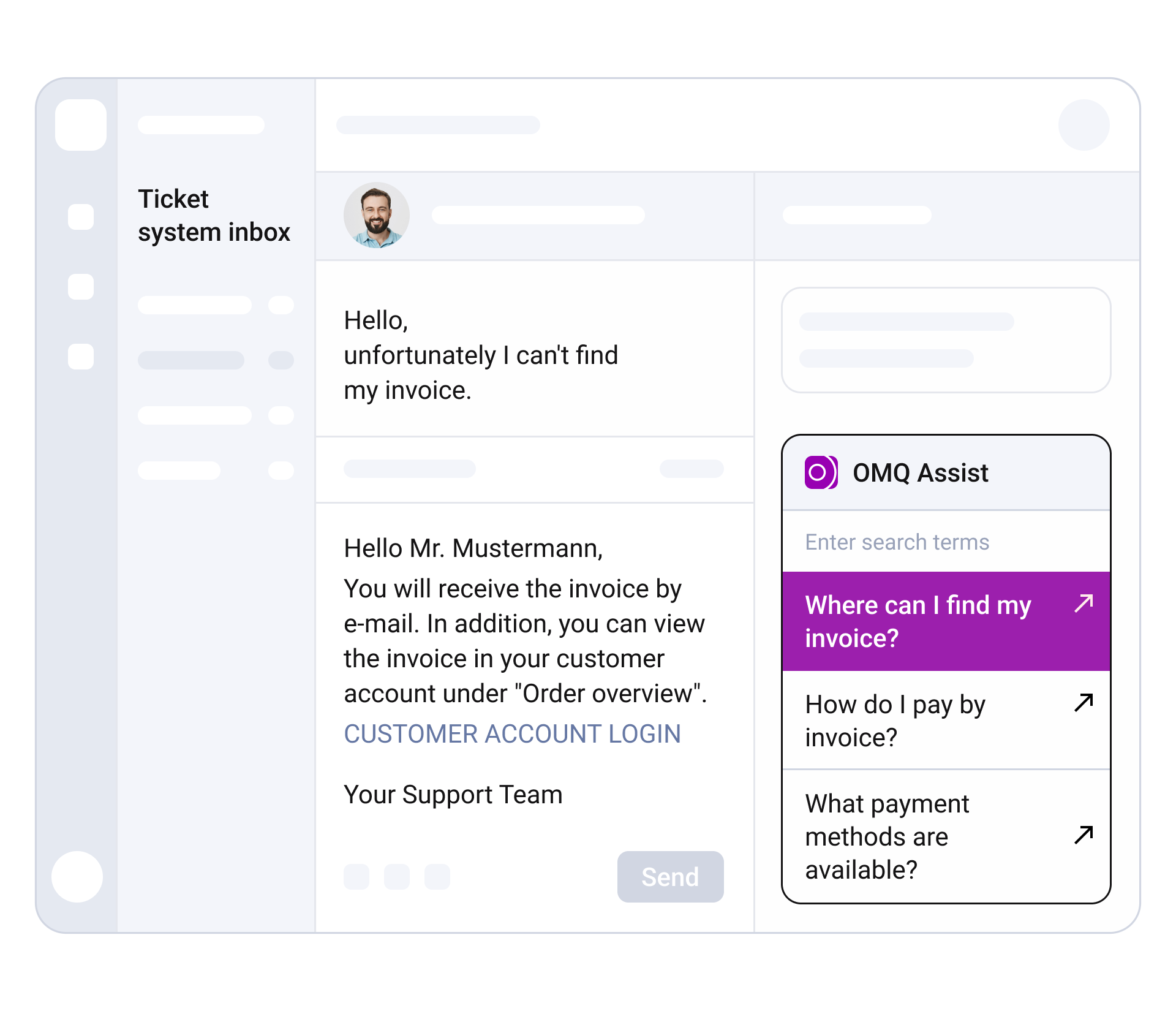 Over 100+ companies trust in OMQ
Chatbot

-

Ready to Use: Everywhere and at Any Time
Reduce your support efforts, while simultaneously improving your customer satisfaction.
OMQ Chatbot
Automate Your Chat and Messenger Apps
80% of the customer service question are repetitive. With the OMQ Chatbot, these questions are answered automatically, support efforts are reduced and customer satisfaction is improved through fast and reliable customer service.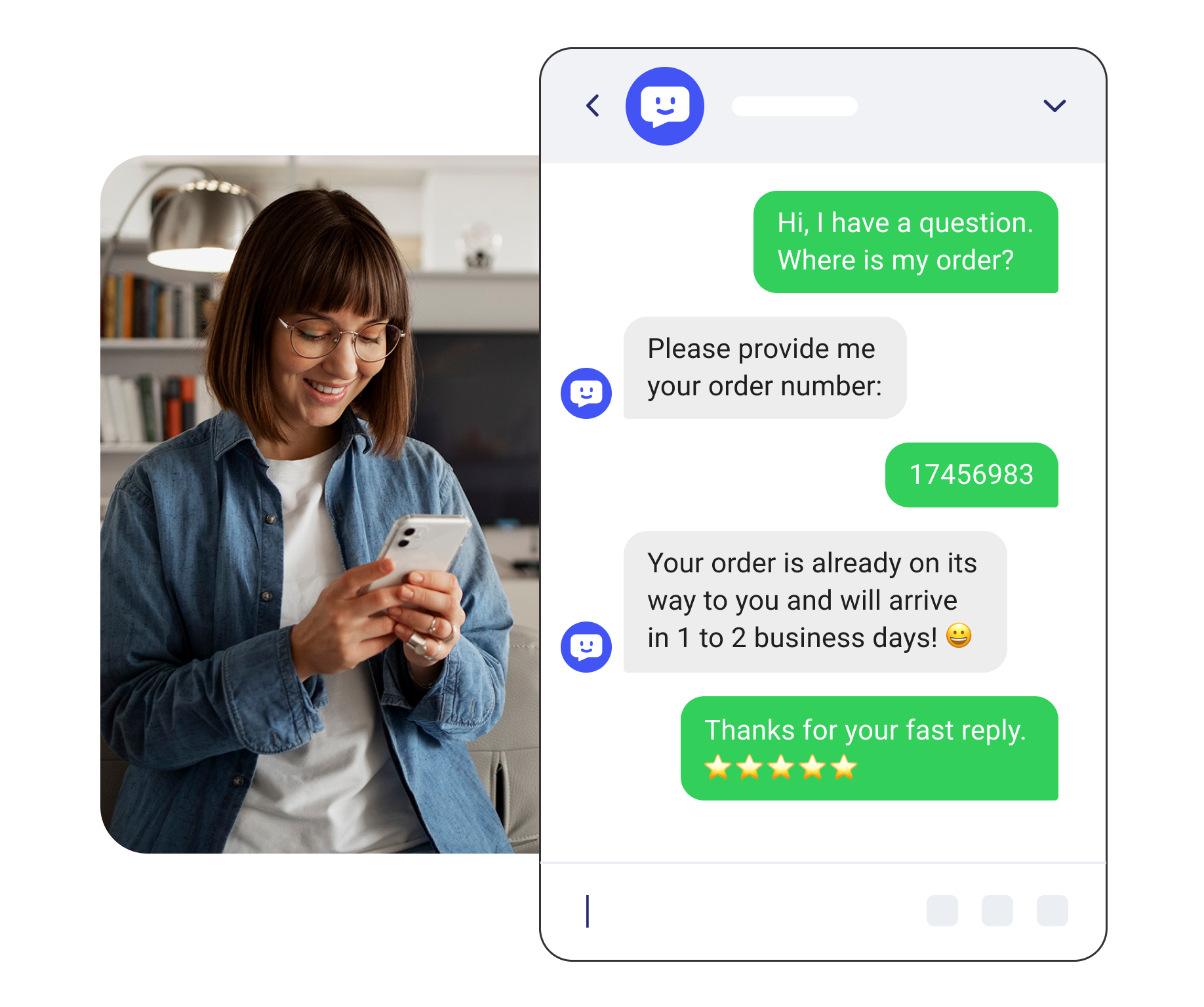 All channels
Ready to use - everywhere and at any time

The most efficient customer service
around the clock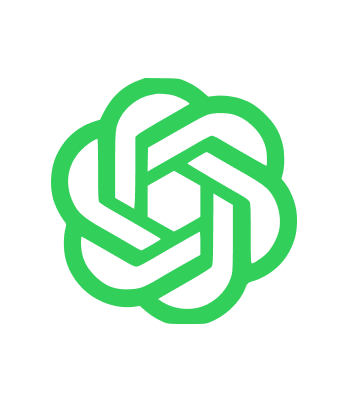 The OMQ GPT Chatbot on ChatGPT level
Help Page

-

Helps your Customers Right Away
Your customers will find answers to their questions autonomously and quickly.
OMQ Help
Dynamic and Self-optimizing Help Page
With OMQ Help, fewer requests end up in your ticket system, because customers find a solution immediately with the help of AI and the auto-completion. At the same time, you also relieve your service team, which now has more time for complex customer requests.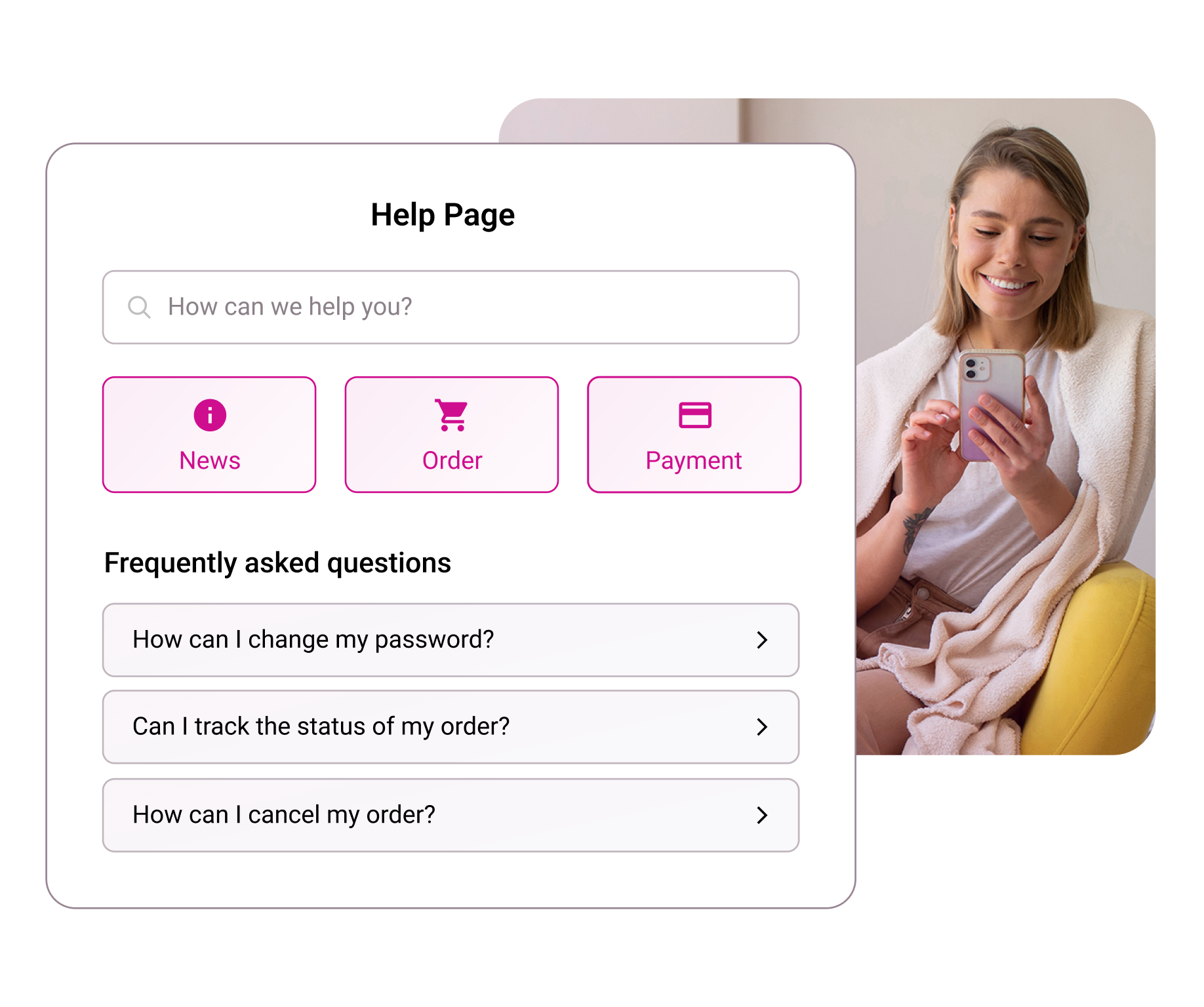 Happy customers due to immediate answers ⭐⭐⭐⭐⭐

Real-time FAQ always up to date
The right design for everyone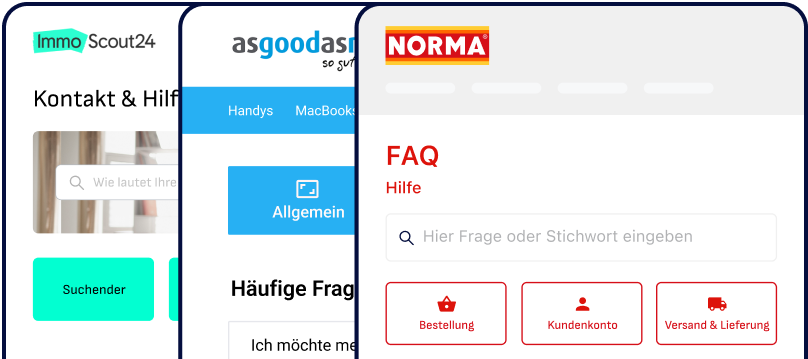 Contact Form

-

Receive a Response Immediately
Customers receive answers immediately - without any waiting time!
OMQ Contact
Real-time Answers for your Contact Form
With OMQ Contact, long waiting times for your customers are a thing of the past. OMQ's AI understands the intention of the customer's request and immediately displays appropriate answers. Best of all, your agents no longer have to answer manually.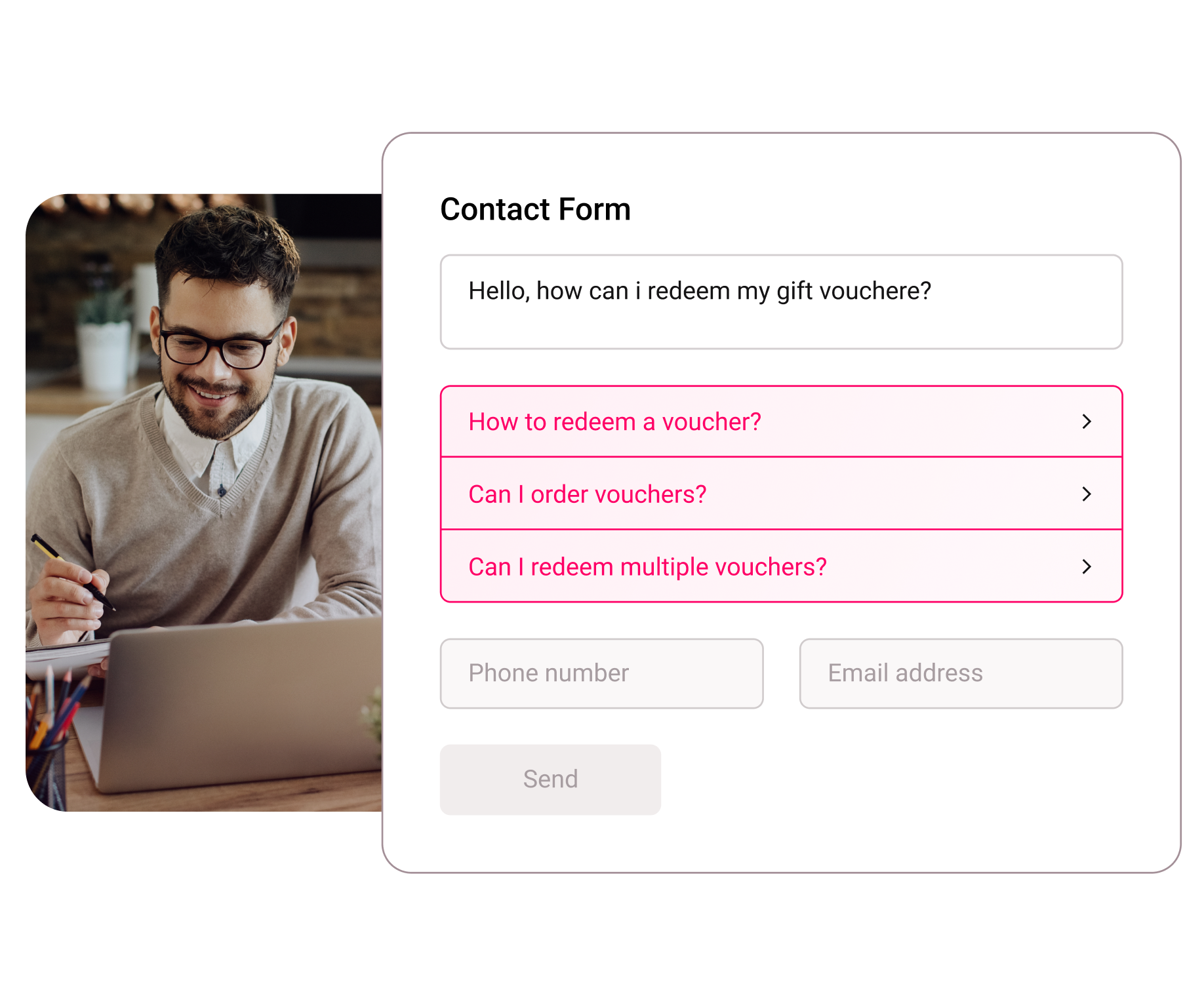 Fastest integration
Setup within 10 minutes
100%
GDPR compliant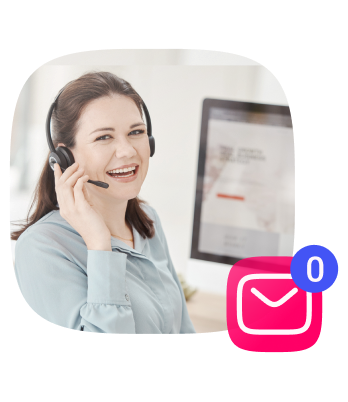 Reduces requests and manual work of agents
Ticket System Assistant

-

Always the right solution
Answer requests in seconds with just one click.
OMQ Assist
Answering Assistant in Your Ticket System
Service agents have to answer the same questions over and over again. OMQ Assist takes over this manual work for your agents by suggesting the correct answers and creating response emails.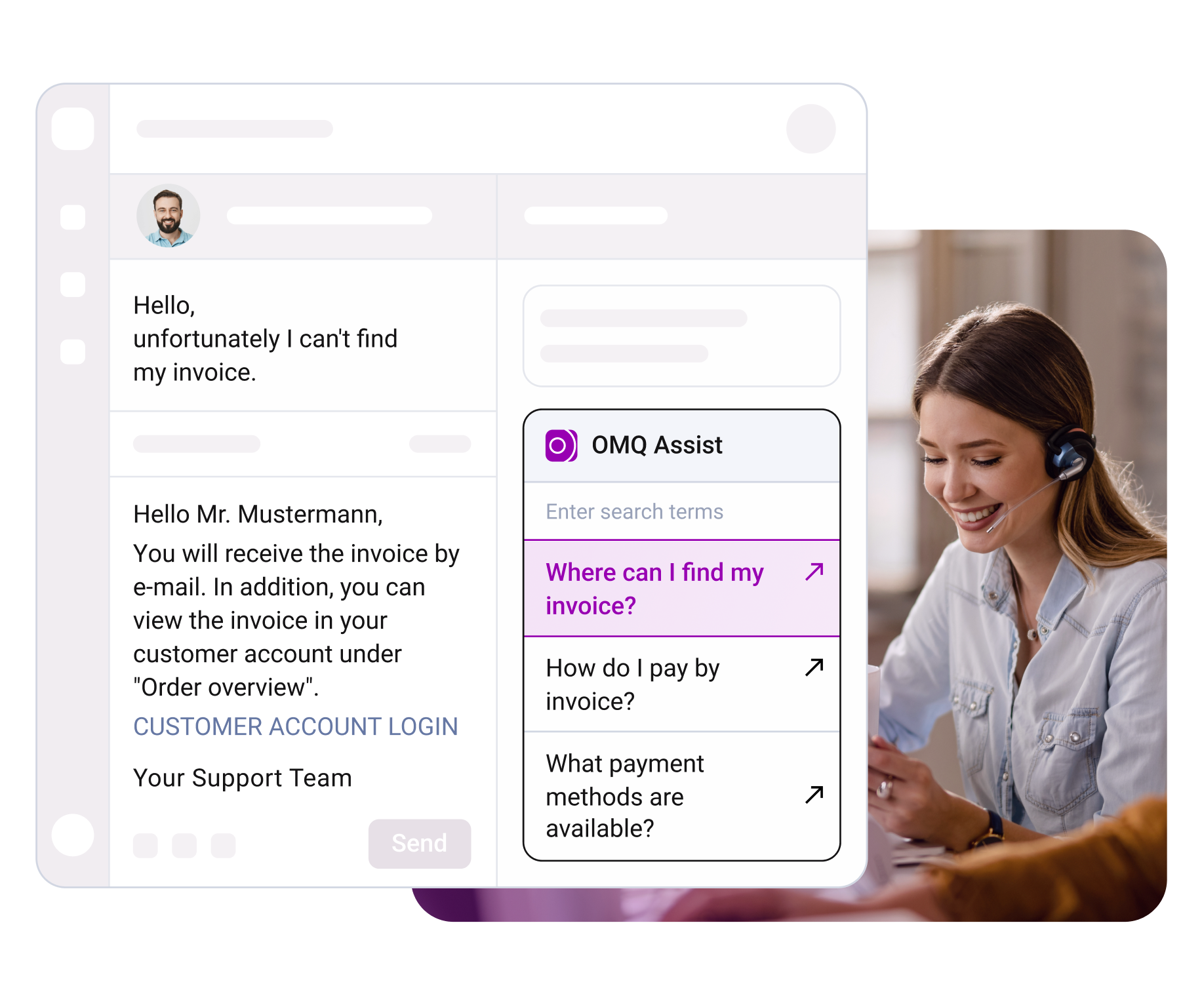 85% faster response time
Agents answer more emails in less time.

All agents respond with
the same level of quality.

Highest customer satisfaction
and minimal waiting time.
-

Understands your Email Inbox
You want to reply to customer e-mails in real time? OMQ Reply makes it possible.
We improve customer service of 100+ leading companies.

"We use OMQ on our help and contact page and can thus answer most of our customer requests directly." ⭐⭐⭐⭐⭐
Meike Schönwandt Senior Manager Voice of Customer at Tchibo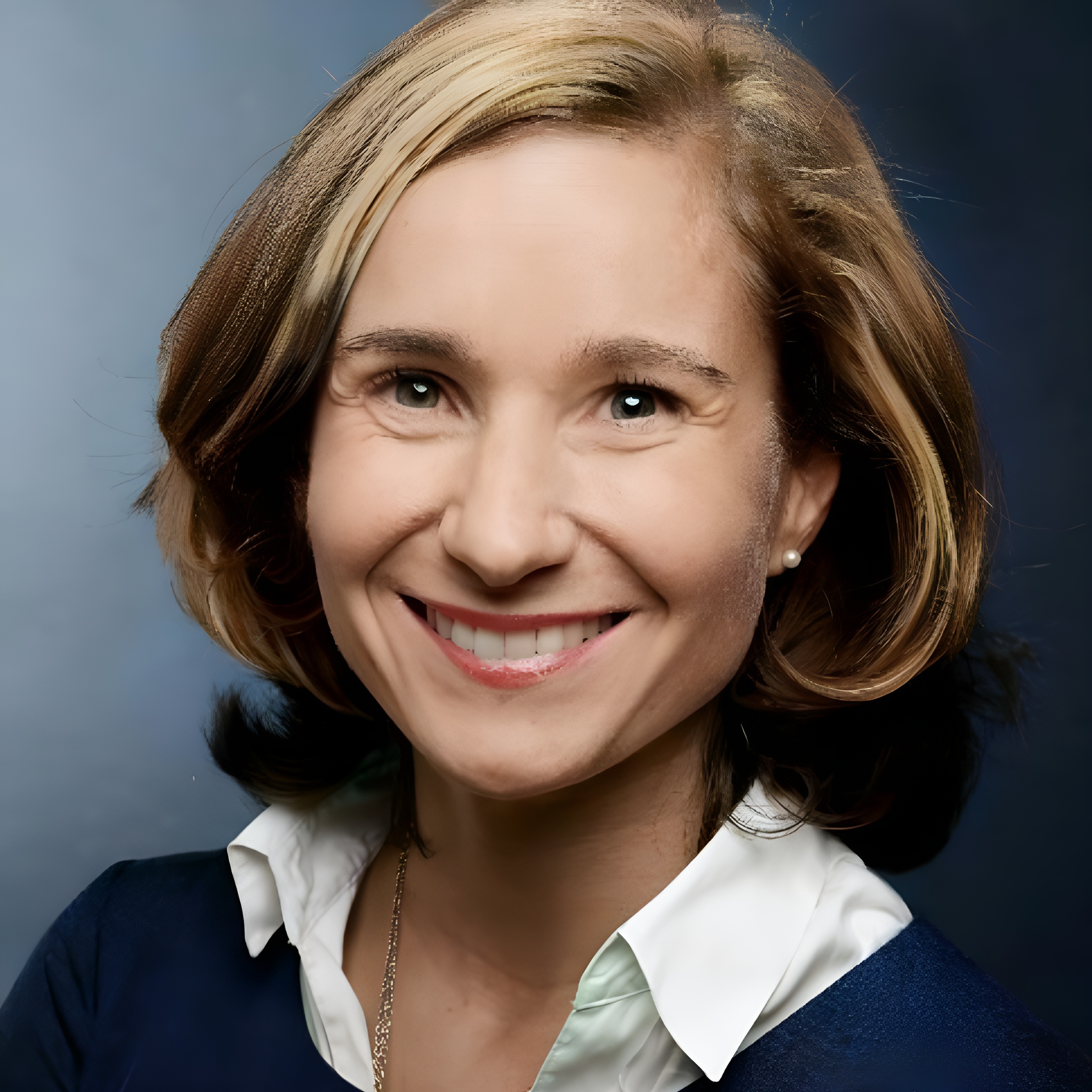 "The technical integration was very easy and fast." 🚀
Bianca Gaede Head of Customer Service at myphotobook GmbH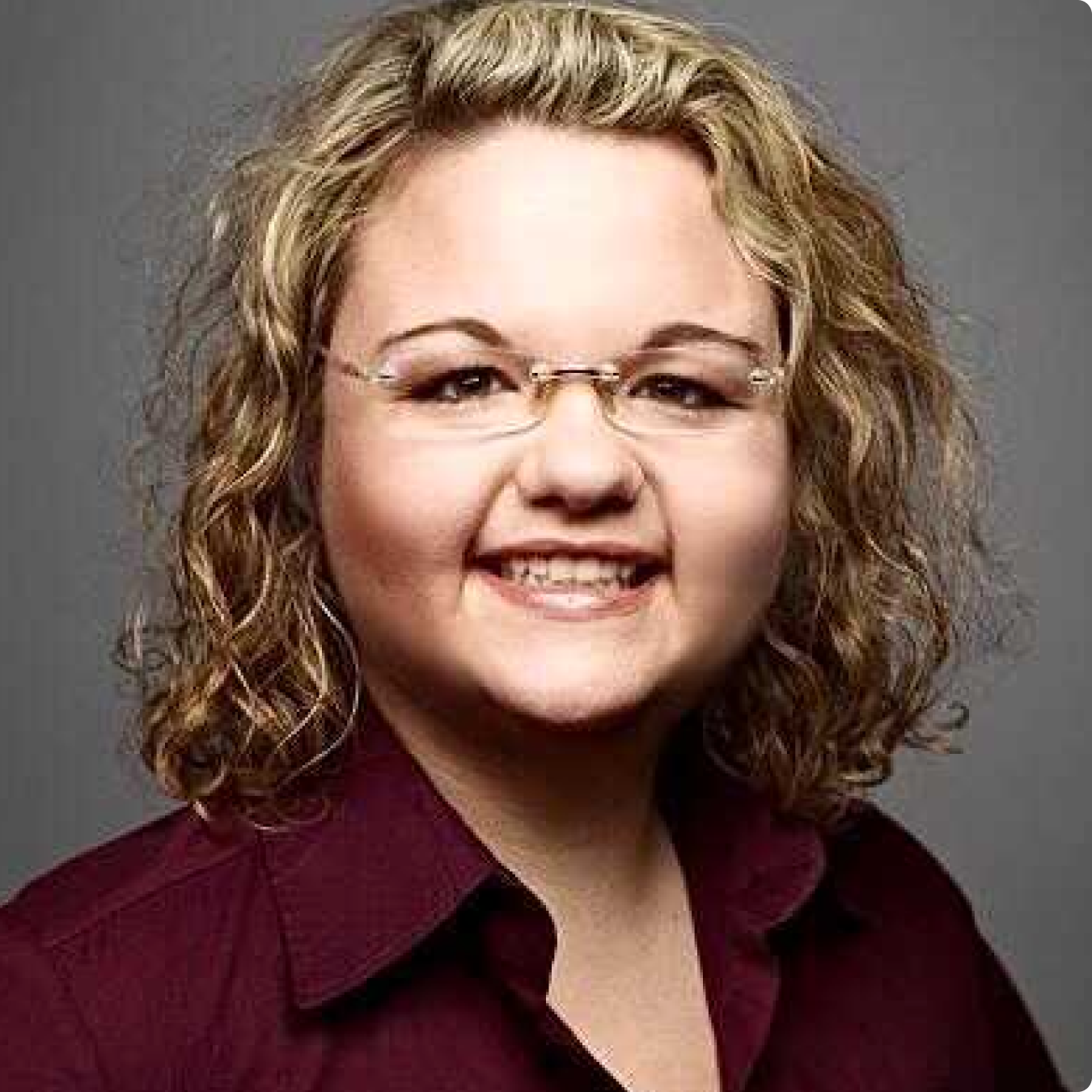 "Since we started using OMQ, the number of phone inquiries and emails on many daily topics has decreased." 😊
Andreas Lindemann Deputy Head of Online Service-Center at alltours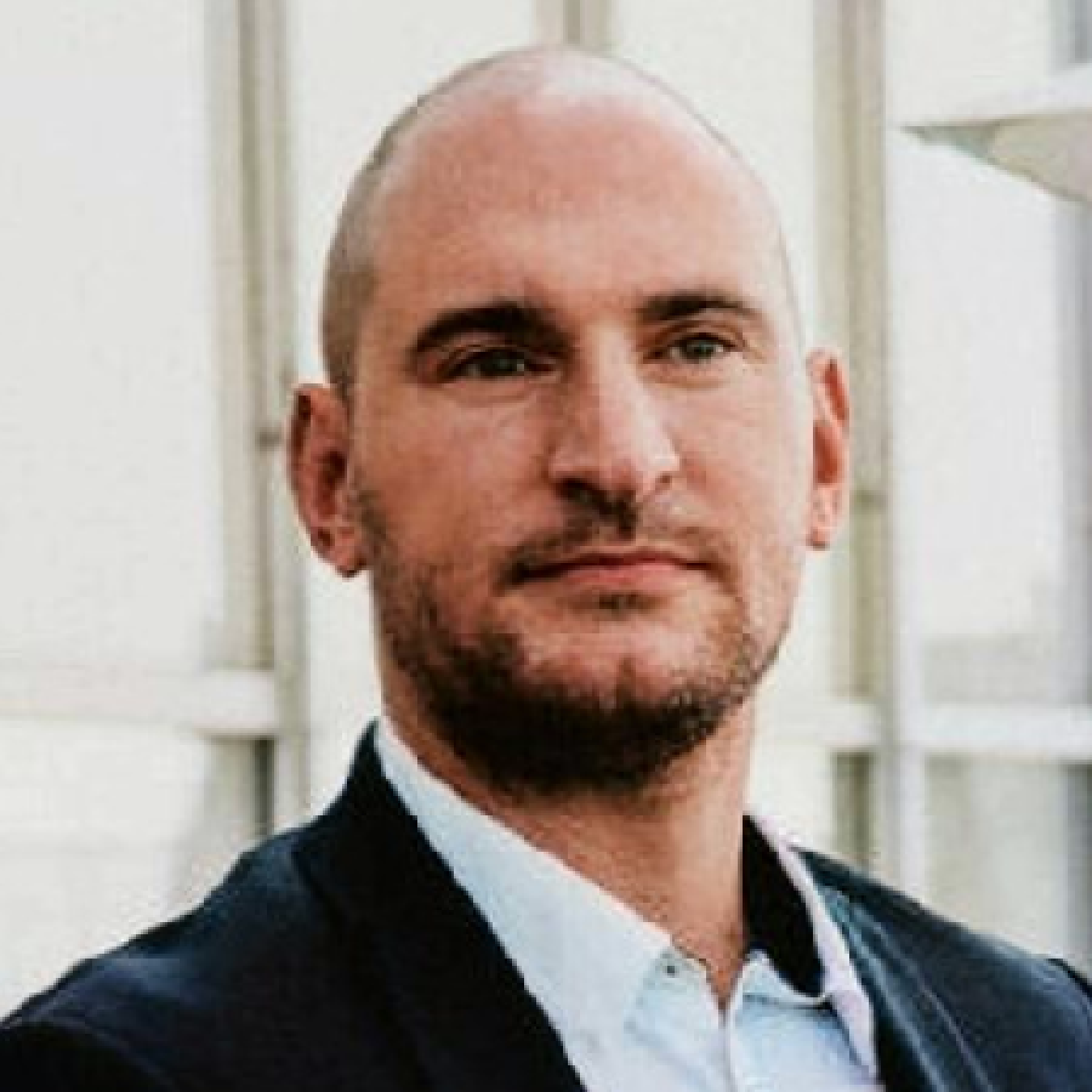 In peak periods, there has been an 80% drop in service requests." 👍
Thomas Raab Editor for content creation/technical documentation & video creation at KKT KOLBE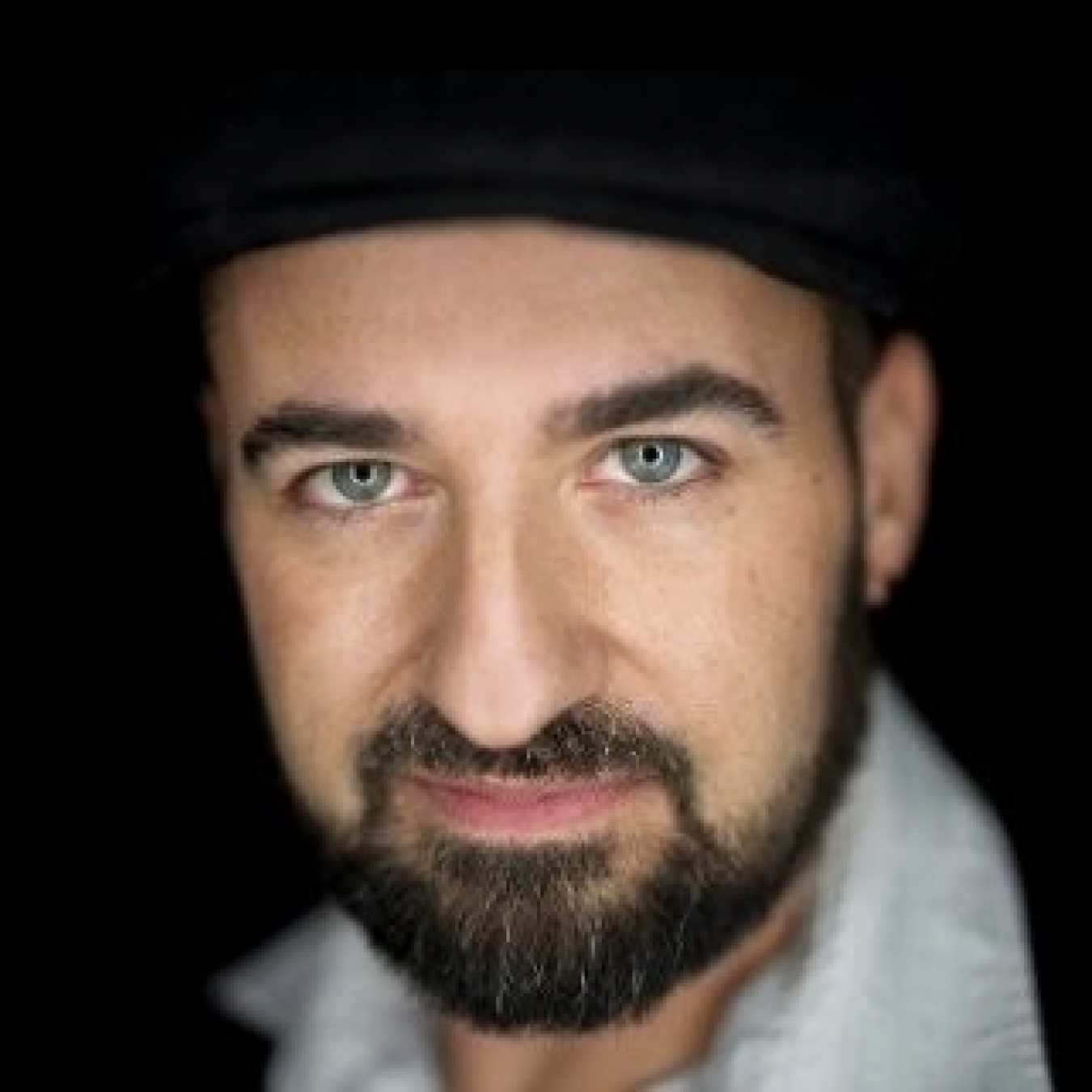 OMQ is a great system for us, with which we can evaluate customer behavior very well at any time." 😎
Rose Schenk Head of Service Excellence at Mister Spex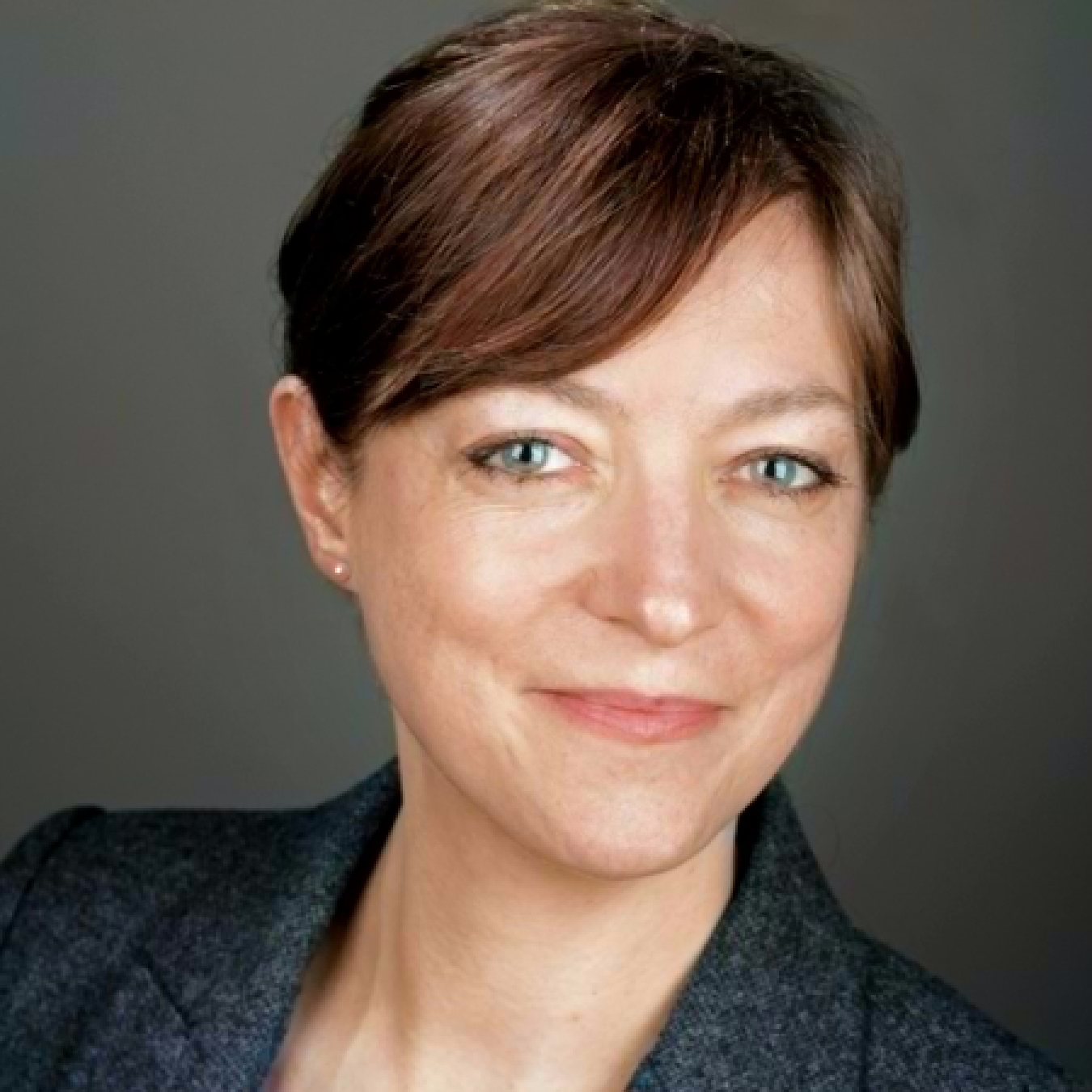 We are happy to answer your questions.
Arrange a non-binding 20-minute demo presentaion with us