How To's
5 Tips to Get Ready for AI - From an AI Company to Your Team
In this article we give you five tips to prepare your team perfectly for the introduction of an AI system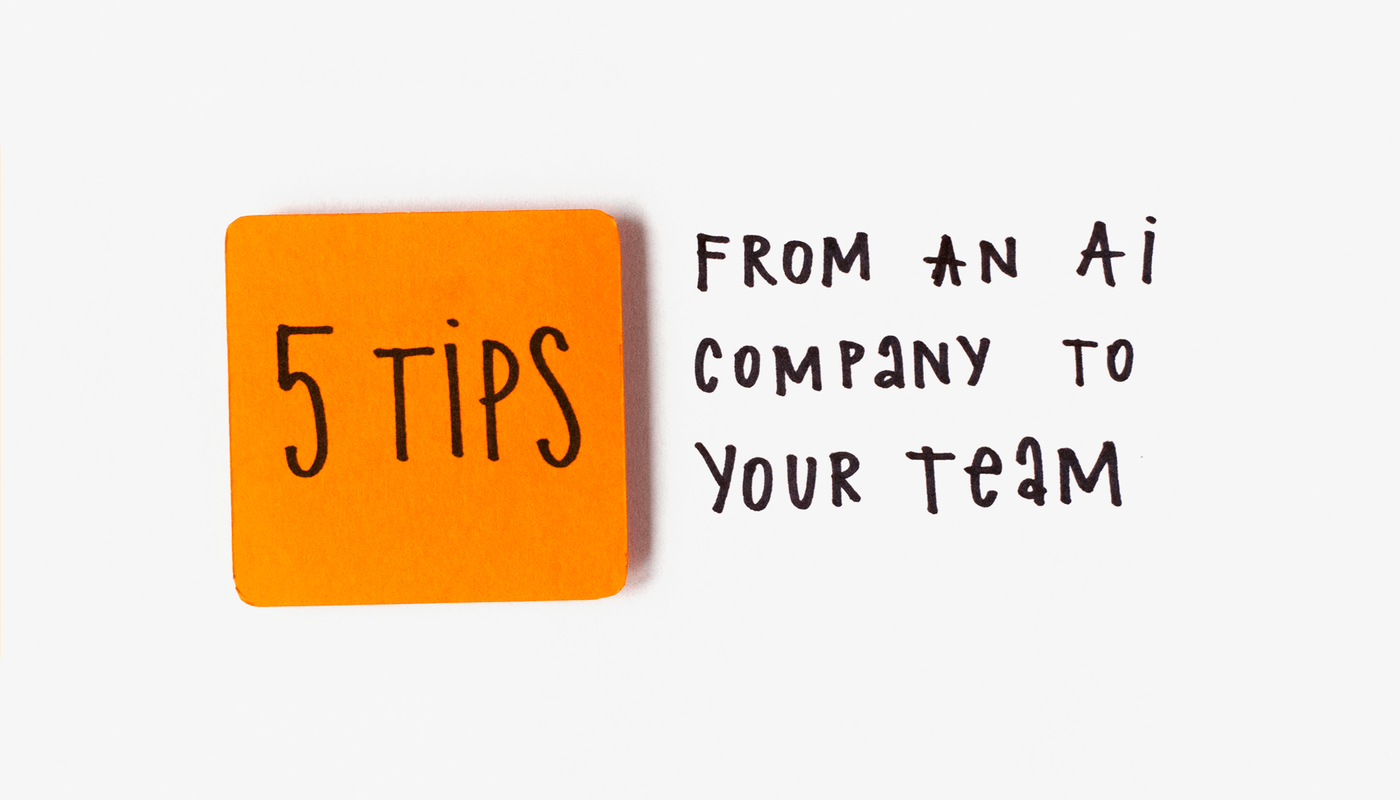 As the years go by, we see how important the role of Artificial Intelligence in customer service really is. The interest is growing and companies are more eager to implement new technologies to their team. This is met, however, by some mistrust among the service agents because they have heard a lot of horror stories: AI is taking over the world.
Being replaced is not a new fear among workforce and technological advances. People had the same fear when it came to weaving machines or e-mail replacing traditional mail, just to give a few examples. Eventually, we were able to overcome those doubts, so we can do it again this time. As an AI company, it is in our best interest to make this transition as smooth as possible, so in this text we are offering five tips to prepare and reassure your team: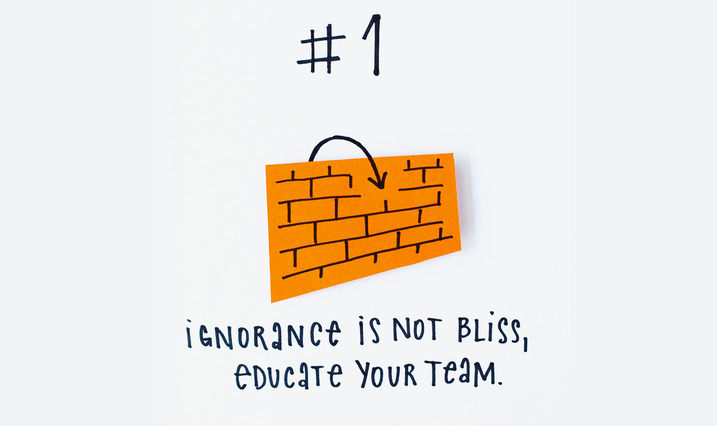 1. Ignorance Is Not Bliss, Educate Your Team.
We have all heard the saying "ignorance is bliss", however this might not always be the case, especially when it comes to making structural changes or introducing new technologies to a process. Being unaware or misinformed about a topic just creates fear, mistrust and rejection to change. Understanding makes everything easier and less threatening.
By investing in education, training and guidance for your employees, you are also creating a solid foundation. Talking about the applications of AI in customer services, its advantages and its limits can also open the conversation about the array of possibilities this brings for employees. Take advantage of the training the software company like us carries, whether it be in person or online, and open the horizons for your service agents.
Some might grow an interest on developing or engineering, some might lean more towards support and public relations or even marketing. There is wonderful success story in Wunderlist about how this happened to them and the great result it brought. We do know it might be an old story, but it's interesting nonetheless, if you want to read about it, you can click here.
It is really important to keep in mind that maybe not all of them are going to be up to take the challenge of further specialize, and would like to keep their positions as they are. Those employees should also be reassured that those positions are still available and will not be taken over completely.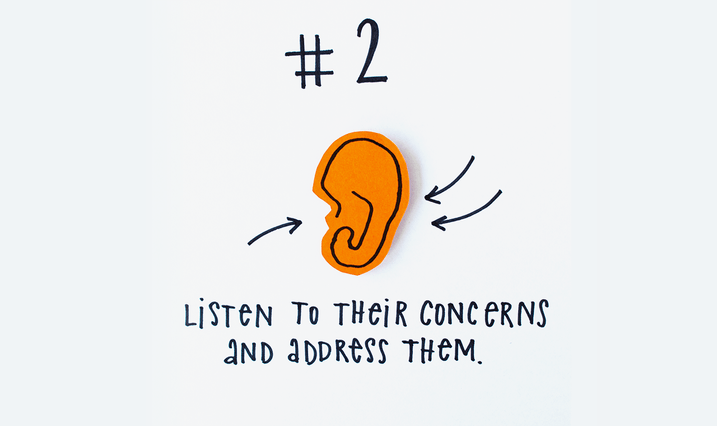 2. Listen to Their Concerns and Address Them.
Although the first point should ease most of their concerns and lift their worries, it is only human to continue having doubts. As an employer, you should listen to them and address them properly.
Their livelihood might feel like it is being threatened which is a huge concern for employees. The security in their job, working conditions and hours, as well as salary reduction can bring people on edge. This also means that you should do your best at researching and gathering information on the subject, so that you can not only listen, but also answer from an informed perspective and give examples if necessary. Empathy and understanding can go a long way, however information is key when it comes to tricky situations.
One great way to get informed is to look into the resources the company you are implementing the technology from offers. For example, OMQ has an extensive and ever-growing collection of articles on our blog and the newsletter always gives you the latest updates, keeping you on the loop of things. Another great source of information are pages such as Userlike, as they not only talk about the technology behind the software, but also touch upon subjects such as customer service, sales and much more.
As an AI company there is an important point we would like to make: there is no real and possible way to replace humans when it comes to customer service. And we highly advise you to also communicate that to your team, so they feel reassured.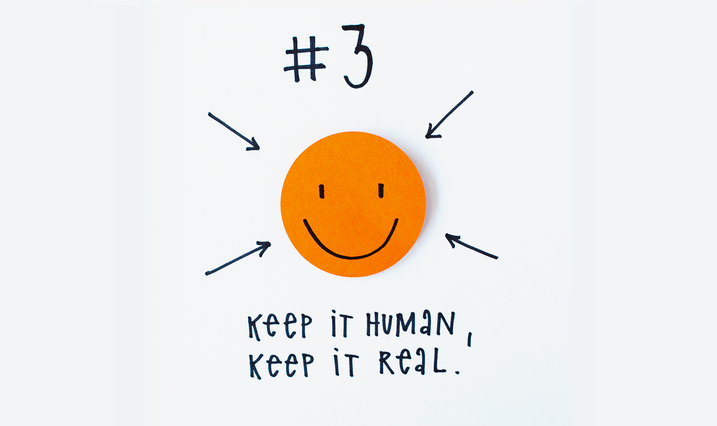 3. Keep It Human, Keep It Real.
Effective and caring customer service is a key element in any successful business: A satisfactory interaction between customers and the support team can make the difference between losing or keeping customers' loyalty. Combining AI and human forces into the team to improve and optimize the answering process brings benefits to both the company and its staff.
Artificial Intelligence can handle larger amounts of data and perform repetitive tedious tasks, 24/7 and without losing its efficiency. Humans are much needed when it comes to customer service because there are matters which call for human interaction. Not only their attentiveness is important but also the human "illogical" thought processes need the input of another human to disentangle themselves and find a resolution. Not only complicated thought processes might be an issue when it comes to finding a solution, but also the understanding of human emotions and how to deal with them play a big role that humans do wonderfully. The implementation of AI technology depends on what are your goals and which areas of improvement you want to tackle: answering time, customer experience, number of tickets, trend tracking, etc.
One important thing to note is that time plays a big role in both customer service and the return on investment for the company. Timeliness is essential when it comes to answering questions and finding solutions, and introducing, for example, a Chatbot to the process will most definitely improve that metric. If on the other hand, you need to customize the customer experience, an intelligent help page might be the right solution as it tracks trends and suggest answers even before the customer asks them. However, this investment is not going to show as an immediate high-rate return, as AI gets better and more precise with each use, so the longer the time has passed since you implemented it, the more improvement you will see. Have this in mind when setting new customer service goals, for both your human and new AI staff.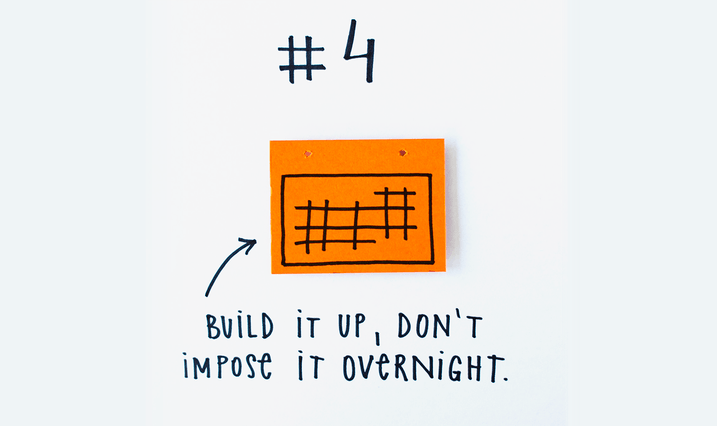 4. Build It Up, Don't Impose It Overnight.
The implementation process can be frightening or disconcerting for some of your employees. Changes are taking place, which may also feel like a threat to their job security. Although for some it is easy to take change overnight and adapt quickly, it is in your best interest to implement new technology step by step. This will not only make it easier for all of your staff to handle, but also ensures the success of the implementation.
As with any other important event: Save the date! By marking a day and time, it makes it easier for people to also prepare themselves for the change. They will keep that in mind and it will not take them by surprise.
Although AI is all over the world now and it takes part in our everyday lives, many people in your staff might not be aware of it, and they do not find it particularly appealing or interesting. By including your staff in the process, you will be able to see what AI can do in the field of customer service, and even take a greater interest in furthering their education towards that field. Their inclusion will also reduce fear or anxiousness, as they saw and had a first-hand experience with the new technology.
The software company should also help you out with this implementation process by giving in depth advice and making some material available to you such as training, How-Tos, presentations about the process or the technology behind the software and even demonstrations of the product before actually putting it in place. Some companies even offer masterclasses about different topics such as best practices or budgeting - we actually offer a OMR Masterclass about customer service and AI :)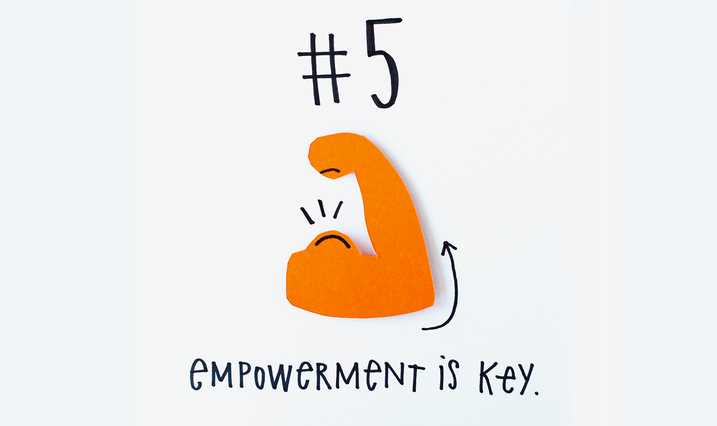 5. Empowerment Is Key.
A great leader encourages their team by empowering them and guiding them towards their strengths. Give them a sense of accomplishment and confidence, that will translate later in bettering their work and giving a chance to the new tools that might help them further their service. We, as humans, need to feel seen and treasured when working or completing tasks because this gives us a sense of security and belonging to the community your company builds.
Do you have a really friendly customer agent? Let them know that you appreciate their warm manners.
Is there a really resourceful customer service manager? Praise them for their clever ways of handling situations and keeping the team on track.
Is there an agent who spends time with the customer to really tackle the problem? Acknowledge their dedication and applaud their efforts.
When the implementation comes, highlight the benefits AI will bring to their job. The message that your customer service team should take with them is: AI products are designed to assist and support service agents. Automation of service requests will lighten their workload by taking care of recurring questions, which are just mind-numbing and not challenging at all. This means their cleverness and dedication is going to be directed towards real unique inquiries, which call for human problem solving skills, creativity, empathy and excellent communication. In a way, you are also making sure their strengths come forward to the requests and shine with the customers who really need it.
From Our AI Team to Your Team
OMQ products offer all the AI support your company and your team needs in customer service. We do not only offer out-of-the-box implementation, but also resources to make this process smoother for everyone involved. We are strong believers in human talent and our basis was built on the purpose of lowering agent frustration with recurring questions. AI implementation does not mean that people are not suddenly needed anymore.
Besides a demo, we also offer webinars, training and tutorials, among other resources to make this step easier. Our system is user-friendly, not only for the customers but also for the company and agents. The dynamic system is self-learning, adapts to the customer's language and can be used across all industries. If you want to keep receiving updates about our products, AI related articles and tutorials, you can always subscribe to our newsletter here! :)