Helping Hands
How the OMQ Chatbot Can Save Your Instant Messaging Customer Services
Save your IM customer service with OMQ Chatbot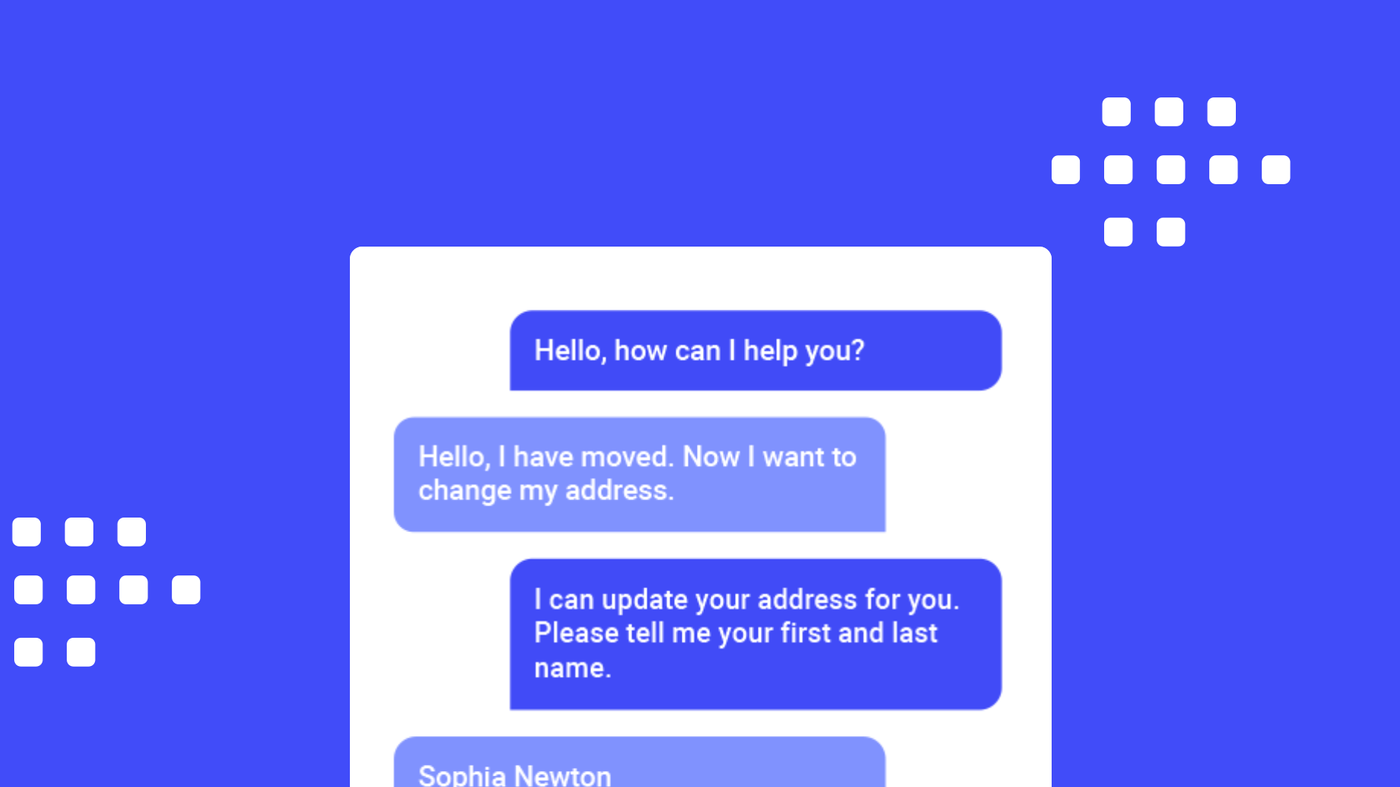 In the OMQ Update Version Lissabon 9.2 we launched the beta version for our OMQ Chatbot. In today's day and age it is important not only to cater to your customers' present needs, but also to their future ones. Customers usually expect to have an immediate answer to their inquiry. The OMQ Chatbot meets exactly the requirements of this particular zeitgeist and takes care of your customers' concerns - 24/7.
We are delighted to introduce the OMQ Chatbot full version to you. In this article, we show you how you can improve your availability in all the channels and always be reachable through different instant messaging platforms for your customers with the chatbot. Through our partner you can integrate this chatbot to Whatsapp, Facebook Messenger, Telegram or to your own website.
Directly to the Point with the OMQ Chatbot
We all have been disappointed at least one time in our lives with customer service. Unfortunately, confusing answers that took too long and do not match the question are not isolated cases. This is rather frustrating for customers! That is the reason why we developed the OMQ Chatbot. With the integration of this chatbot, customer inquiries will be answered swift and accurately.
OMQ's Artificial Intelligence can take care of your customers' inquiries any time, all year round! Truly complicated cases or unique inquiries that seem impossible to find a resolution for, are assessed and redirected to a live customer service agent by the OMQ Chatbot. Some benefits of this product are:
Money and time saving:

Less overtime
Employee training is not necessary
Easy set-up in approx. 10 min

Integration options:

Use of the centralized knowledge base
Learns from all the information channels
Incorporates to different chat and IM platforms
Out in the Field
The OMQ Chatbot has already proved its proficiency to our customers in the first practical implementation. With our continuous data analysis, we were able to identify many positive experiences:
Good conversation flow with the ability to small talk
Simple interactions with precise answers
Manlike demeanor without trying to imitate it
Reduce manual worn for the agent
OMQ System: A Guide into Centralized Knowledge Base
The idea behind having a centralized knowledge base is that service information is gathered from all channels and managed in the central database. That way the system learns through every new inquiry and answers faster every time.
OMQ is a unified system, which allows that connections all the products to the same knowledge base. This knowledge base learns from both from customers and agents feedback. That means that new information and new content is available is instantly available and is usable by every product.
The knowledge base is connected to websites through OMQ Contact with a contact form and via OMQ Help as a Help page (FAQ). OMQ Reply answers the customer requests per e-mail. With OMQ Assist the agents are supported with answering templates in the ticket system. To top it off the OMQ Chatbot takes care of the customers' questions on chat and IM platforms.
How Does OMQ AI Work?
At the heart of the OMQ AI system lies a set of Natural Language Understanding (NLU) engines. The engines are based on modern neural network models, including state-of-the-art deep transformer models (such as Google BERT, or Facebook's XML) optimized and customized for customer domain text understanding.
OMQ's NLU system starts out of the box with a pre-trained understanding of the target language in general. It utilizes both unsupervised training (learning from text itself) and self-supervised training (learning from support agent's behavior), without any human intervention. Thus, it works out of the box with basic knowledge of the language, and gets better with the continuous usage of the system. It works splendidly well for multilingual customer support as it currently supports 32 languages. These include all European and some Asian languages, such as Chinese or Malay. OMQ's NLU engine can take in many expressions of said languages and use domain context to process and identify the issues and needs of each customer interaction.
The Truth about Your Customers' Questions
We know that not all questions require a simple answer like "yes" or "no". In these cases, interactive answers are crucial.The OMQ Automator helps the OMQ Chatbot with that. Together they make replying with interactive answers possible, while keeping simple questions with standardized texts. This is done by taking in information, and triggering an action in the background, without the customer noticing it. At the same time, it carries on with the interaction in the chat with the customer. By doing so, the OMQ Automator makes it possible for customers to receive precise information or make changes, no agent needed.
From receiving real time order status to changing the delivery address: they are just some examples of the tasks that OMQ Automator can perform. It has the advantage of mimicking human dialogue and it goes as follows: The customer makes an inquiry and the system starts asking relevant information. The questions do not come all at once, but rather in separate chat bubbles. This way, it is more natural and ensures it will not be too overwhelming for the customer.
Website Chat Done the Right Way
As previously mentioned, the OMQ Chatbot can also be used in websites' on-site chats, not only in IM platforms, with that the intention is to further unify the knowledge base and maintain the quality of information overall.
Two examples are Userlike and Livezilla, both Live Chat Software commonly used for websites, which are able to support and integrate the OMQ Chatbot. Userlike is a multi-tool Live Chat software that allows integration with CMR platforms and IM platforms such as WhatsApp, Facebook Messenger and Telegram, as well as on websites. It also offers co-browsing, chat analytics and chat-slots among other services. You can easily integrate an the OMQ Chatbot to Userlike.
LiveZilla offers support by creating a user-friendly customizable interface with a simple ticket system that contacts help desk with the customer, allowing a faster processing by the service department. Here you can find out how to integrate the OMQ Chatbot to LiveZilla.
In a Nutshell…
The OMQ Chatbot is now available as a full version, which means that every business can experience an upgrade in their customer service. Just as with all other OMQ products, the OMQ Chatbot is linked to our centralized knowledge base, so there is no need for a complicated set-up process.
The OMQ Chatbot is ready out-of-the-box and customers will get consistently high quality answers. They can get their requests answered over the chat, with flowing conversation and even small talk. Furthermore, it is being assisted by OMQ Automator, so that questions that require it, can also trigger a process, cutting back on manual work and letting OMQ AI take the wheel.
If you are already a customer for any of OMQ products and you are interested in the OMQ Chatbot, it's super easy to integrate it to the already existing ones, so it will be working in no time. Additionally, if you are interested on becoming a new customer, you can always contact us and ask for a demo. We are looking forward to your message! :)