Events
Customer Service high in the sky - The OMQ Rooftop Event 2020
Customer Service with vision - Our OMQ Rooftop Event 2020 with the focus on customer service automation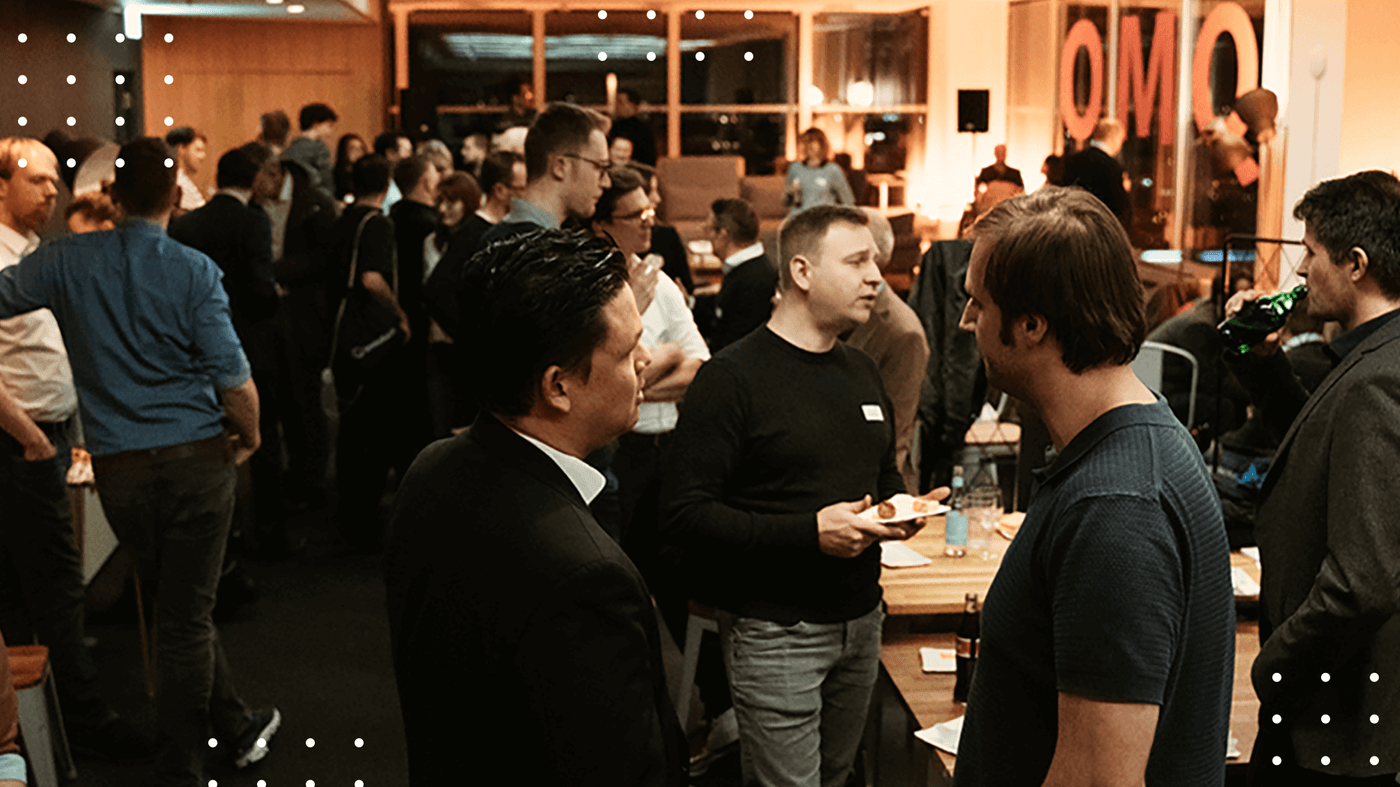 One year ago, we sent invitations to our OMQ Rooftop Event for the first time and were thrilled with the positive feedback we received. Consequently, we are of course all the more pleased to address the exciting 2020 topics, as well as to get in touch with many interesting people.
Because we are so proud of the last event and we are already looking forward to the 3rd and 4th of March, we would like summarize our great impressions from last year once again for you.
<omq-youtube id="aL6AY6Cz9Lo" uploaddate="2019-03-01T06:01:51"></omq-youtube
The OMQ Rooftop Event 2019 in a nutshell
A year ago, at the 19th. and 20. February 2019, we held our Rooftop Event for the first time in the Treptowers. At 5 PM sharp we opened our doors after the CCW and looked forward to numerous interested visitors from the customer service field.
Under the motto "Customer service with vision", to which we will also dedicate ourselves in the year 2020, we welcomed our customers friendsurance and asgoodasnew and had informative discussions with Olaf Seliger and Cindy Schmolling. In addition, our CEO Matthias Meisdrock gave interesting presentations on on his speciality: customer service automation.
We would like to take this opportunity to thank once again the numerous participants of our event, who together with us enjoyed both the view over Berlin and the outlook on the development of customer service!
Customer service like you have never experienced it before
This year we are looking forward to numerous guests as well. Our Rooftop Event takes place on 3rd and 4th of March at 5:30 in the Treptowers. Of course, our event will again run parallel to the customer service fair.
That's an international congress fair, which will take place from 2nd until 4th of March in Berlin. However, participation in the CCW is not a prerequisite for participation in our event! You can participate in our Rooftop Event for free and listen to exciting interviews, but you can also network with other guests. Snacks and drinks are of course provided.
Register today!
Our OMQ Rooftop Event is the perfect place to learn about customer service and gain many new impressions. Thanks to our customers, we have the opportunity to talk directly on stage about exciting topics such as the development of customer service. The evenings come to a close with our Get Together's, where the focus is on networking between the guests.
If you would like to be part of our rooftop event this year, simply register here. But do not forget that the number of attendees to our event is limited! Do you have further questions about our event? Then you are welcome to contact us!
We are looking forward to seeing you! :)