How To's
3 Tips to Support Service Agents in Homeoffice
These tips will support your customer service agents in home office and ensure that your customers always receive the same high quality of response.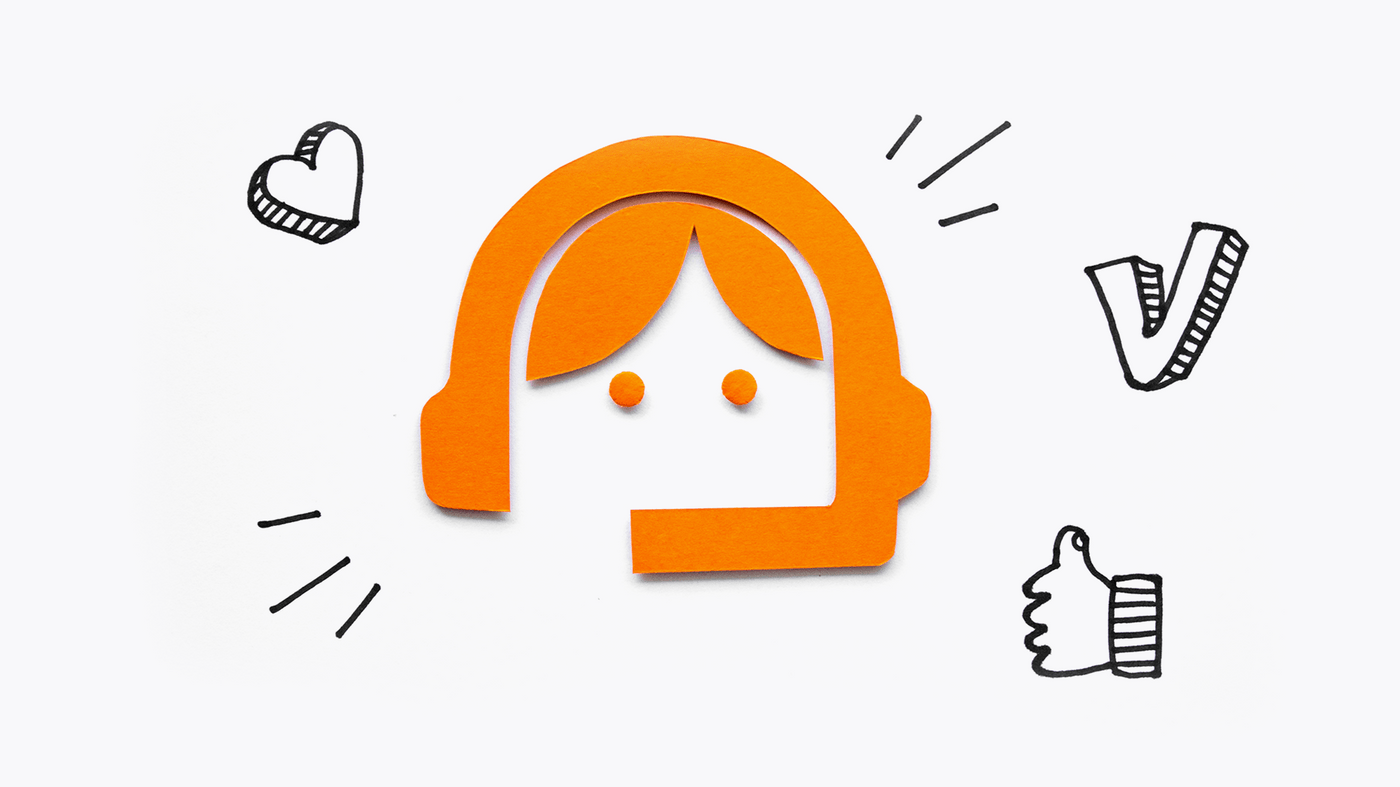 Working from home has been gaining popularity since quite some time ago. Our OMQ team has already had remote employees for quite some years now and we are happy to share that it works perfectly well for both the company and our team members.
This past year made home office and remote interactions the new normal. While everything is now reopening, companies are noticing that workers want to stay working from home. For them, it is clear that the advantages of home office outweigh the disadvantages. Some of the main advantages that make employees want to stay working from home are the following:
No commuting time
Relaxed and customizable working environment
Time and location flexibility
These advantages translate greatly to employee satisfaction and decreases stress, yet there is still one big disadvantage that affects customer service agents worldwide: there is no possibility for instant peer reviewing.
At the end of training, all workers have the same level of service knowledge, however this changes with time because of the requests that each agent has to deal with. Maybe some become experts in shipping, others in paying methods and others in return policies. When the support team is in the office, they are always helping each other with customer requests and there is no delay between the question and the feedback. This delay can greatly affect the efficiency and productivity of customer support, as each agent has to look for the answer themselves and sometimes it might impact their confidence, as they find it overwhelming and the usual tools are not available.
How can you support your agents?
As a company we understand that you worry about the performance of your customer service team, whether it be the performance of your remote agents, or the ones at the office, there are three steps that you can take to help them help your customers better.
1. Boost your digital communication channels
One of the biggest challenges for agents is to juggle between all the communication channels and do it in a promptly way. One of the communication channels that takes the most time out of their day is the phone lines.
The best way to reduce that time is to promote and boost your digital channels so that there are less requests coming into the phone lines. You can distinguish two types of digital channels:
Self-service: this type allows your customers to look for the answers for themselves and do not require any type of human mediation. Under this category, you can find channels such as help pages or FAQs and chatbots. This last one has gained popularity in the past years, if you want to know more about them, you can read this article.
Supported by Agenst: as the name suggests these channels do require some type of human interaction. They rely on an inbox and the exchange of messages between the customer and the agent. Channels that require human intervention are contact forms, tickets system and email inbox.
The addition of more digital channels for your customers can already create a better and stronger platform that not only supports your customers but also your agents. If you want to go a step further, you should consider the automation of answering processes.
Pro-Tip: Look for a CRM that offers a wide range of communication channels and is open to integrate automation software.
2. Support your Agents with AI
Integrating new tools or new technology can be a bit intimidating at the beginning, but Artificial Intelligence is the best tool to support your customer service channels and therefore your agents too.
For the self-service channels it organizes, updates and filters the answers automatically and smartly, as it analyzes trends and can offer updated information. For help pages and FAQs, it not only offers categorization and autocomplete, but also makes the pages dynamic by analyzing customers' behavior and showing the most commonly asked questions on top.
In the case of chatbots, it makes the interaction more enjoyable by having a natural flow and conversational answers. It understands the customers' intentions, even when there are grammatical and writing mistakes, and relies the information in speech bubbles to make the communication easier.
For the agent channels, AI means they will have their own personal smart assistant. In the office it can supplement the peer review feedback and for remote employees, it can act as a peer that helps them find the answer to the customers' request. AI can make their job much easier, and can also increase customer satisfaction by improving the time it takes to answer each question. Some of the benefits AI bring to your agents are:
less manual labor
Less time training
more time for unique requests
3. Centralize customer service knowledge
A good training can set the basis for policies and customer services style, however time will bring many changes and updates. Using a new post service can change delivery dates, or having a new return policy can change the requirements. All of those details are important for your customers to know, but even more important for your agents, who have to answer these questions.
Adding and changing information while keeping both office and remote agents on the loop can be really challenging. Continuous training is possible, but it can be expensive and it does not guarantee that the new answers will be immediately available. Our advice is to take advantage of new systems and centralize the knowledge base in just one place, so your agents have direct access to the updated information and they do not need to learn over and over again about policies or new sales.
Having a centralized knowledge base does not only lower training expenses, but it also boosts agent confidence. They know that if they have any questions about service knowledge, there is a reliable source of information. It also means that the information your office agents have, is the same that your remote agents have, as well as the same that your self-service channels display. By unifying that information, it increases customer satisfaction because they will receive the same information whether they send a ticket, open a conversation with the chatbot or look for the answer on the help page.
OMQ Assist: The smart assistant for your agents
Supporting your agents while applying those tips does not have to be stressful. There are solutions ready to be implemented with ease that cover all of the points above.
OMQ offers an array of different products that support your agents with KI. Our recommendation to create a strong support system is to begin with the integration of OMQ Assist. Why?
Our OMQ Assist is the perfect smart assistant for your workers, both for office and for remote agents. It is the perfect combination of digital channel boosting and upkeep, plus automation and a centralized knowledge base. Our AI-based solution supports your agents with the ticket system, by helping them answer the requests.
It works by automatically reading the ticket when opened and identifying the questions. Then it suggests matching answers from the knowledge base for agents to choose and click on it to add it to the email response. It also helps composing the answer itself as it has read-to-use email templates that can be easily filled in and sent with just a couple of clicks.
The central OMQ knowledge database
The OMQ knowledge base stores the service information and improves the answer matching by receiving feedback from customers and agents alike, and learning how to best help the agents. This is the meaning of central, as it receives the information of all the supported channels and picks it up directly from them. The service knowledge is learnt and shared automatically in real time, so that there is no need for continuous training.
As mentioned before, there are two types of digital communication channels: Self-service and supported by agents. Our central knowledge base supports all of these communication channels, so that you can automate processes and help your agents even more. As we offer a product family that uses the same knowledge base, you can easily expand your service channels and integrate other solutions.
Our solutions include:
If you have any questions or would like to request a demo, you can contact us here. We will be more than happy to help you! :)