Helping Hands
Tips for Great E-mail Communication in Customer Service
The email is a popular customer service channel and is used to communicate information between customers and companies. In this article, we provide tips for e-mail communication and for optimal, efficient customer service with email automation.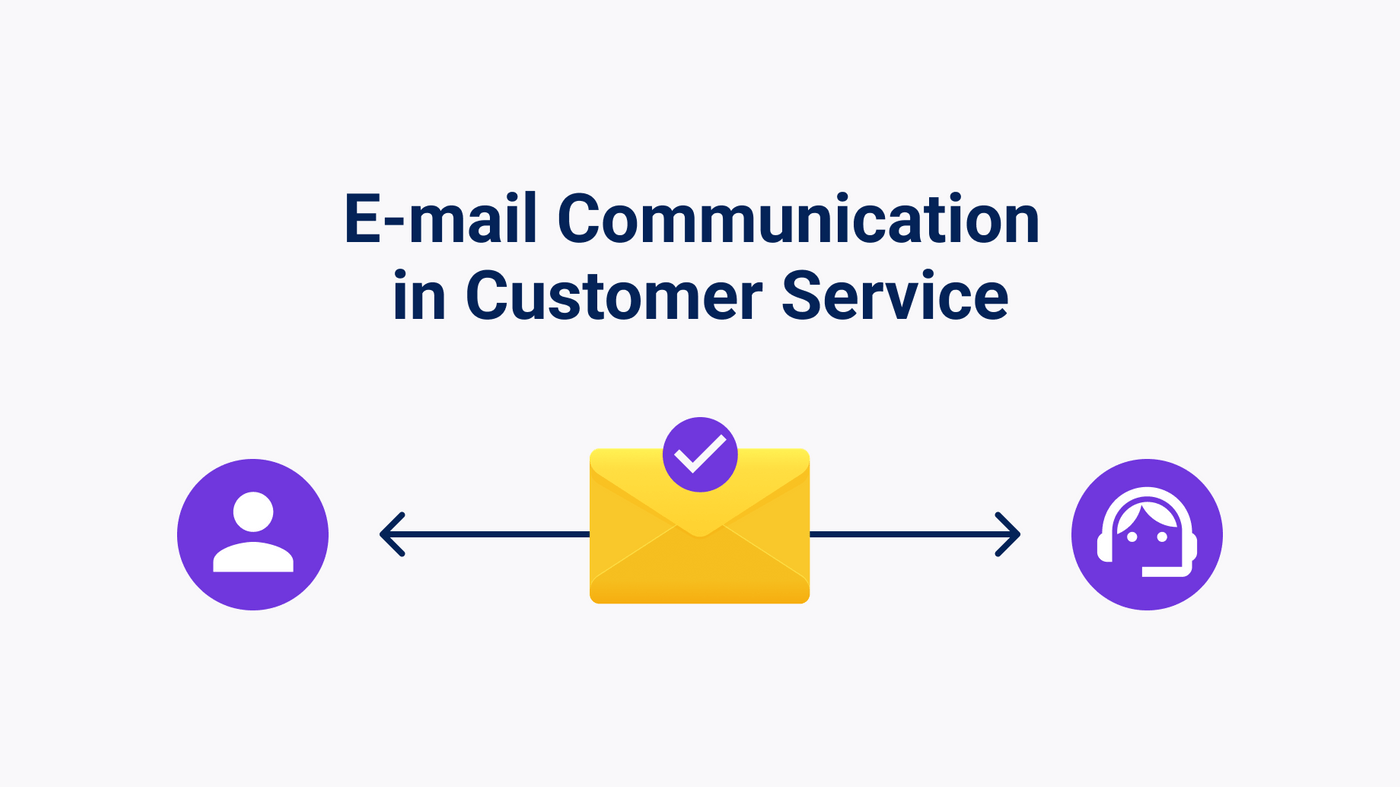 The e-mail customer service channel has been an established part of most companies since the 1990s and is still one of the most popular support channels today. Contact via e-mail is a common means of conveying information and is used by many customers.
Advantages of the email
Common means of communication: The forecast on the number of e-mail users worldwide shows that there are already 4.29 billion e-mail users - and the trend is rising. In addition, billions of e-mails are sent and received every day, and here, too, a further increase is forecast in the next few years.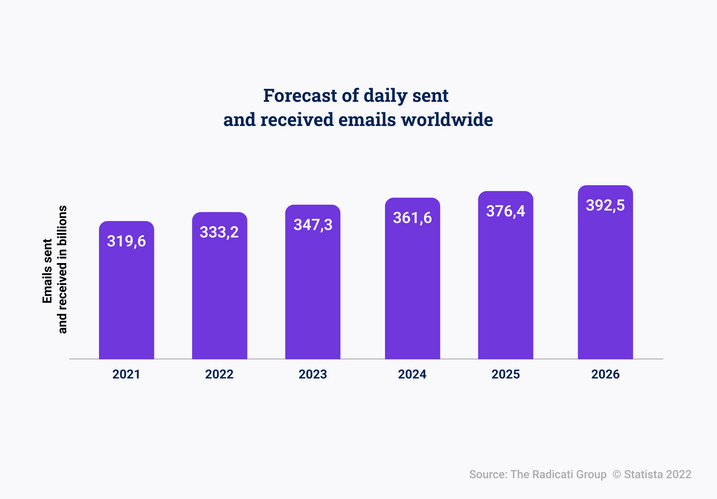 Multimedia: With an e-mail, pictures or videos can be sent in addition to text. This makes it possible to present a problem pictorially instead of just describing it.

Documentation: Information is stored directly and can be retrieved again and again - both by customers and employees.
Disadvantages of e-mail
Waiting times: The channel is bound to service times. So while customers can always contact the company by email, they still have to wait until agents are online and can take care of their concerns. This can lead to long waiting times and customers do not receive an immediate answer. Especially at peak times, it is difficult to provide adequate, fast customer service by email.
Back and forth: E-mail communication involves constant switching between messages. An enquiry is then followed by a reply email, this may be followed by a query, which then has to be answered in another email, and so on. E-mails are shuffled back and forth and communication becomes protracted.

Time-consuming and costly: The creation of an email takes a lot of time and money. It has to be individually tailored to the respective customers and their enquiries. Even if there are template texts, which also take time to create, they usually have to be adapted before they can be sent.
Limits of email communication
Email customer service is a real classic, but it also has some limitations. There are long waiting times, messages are lost and there is often a backlog that the service agents can hardly process, which in turn leads to delayed response times.
So while the channel is very popular, it also creates a lot of tension, because normally customers want to get an answer to their questions quickly. Waiting times are no longer tolerated and the e-mail should preferably be answered on the same day.
Normally, each email must be read individually by service staff and then answered. Agents must therefore…
Read emails
Search for solutions; possibly even within the company
Compose reply emails
These steps are very time-consuming and inefficient when done manually. If the agents are working on an email for a long time, it automatically means that other requests cannot be considered at that time.
Tips for an optimal response email
If the service staff have enough time to deal intensively with an enquiry, they have to consider the next important step: The form of the email. A good response email looks like this:
Short and crisp: A reply email should get to the point quickly. Customers write to the company because they have a question and want to have it answered immediately.

Clear and structured: Here too, a clear structure with a focus on the solution is the be-all and end-all. The friendly salutation should immediately address the concern. Round off the e-mail with a farewell, as is also normal. The obvious difference here is that personal opinions and phrasing are dispensed with. Phrases like: "How are you?" or similar are not important for the case. Simple, short sentences and paragraphs make for good readability. Texts are often simply skimmed over, so the most important arguments must immediately catch the eye.

Address all concerns: Sometimes there are several questions in a single email, which need to be addressed in each case. It is important to filter out each question and then address it in the reply email.
A perfect response email does not always have to be time- and resource-consuming, even if it seems so. With small tips and tricks, the email channel can be quickly automated and thus improved.
The OMQ Reply email bot
As mentioned above, the email inbox usually requires a lot of manual work and time. Standard enquiries can be answered quickly, but they usually go unanswered and it takes some time for customers to receive a reply. Automating email responses guarantees that increased service workloads can be dealt with directly.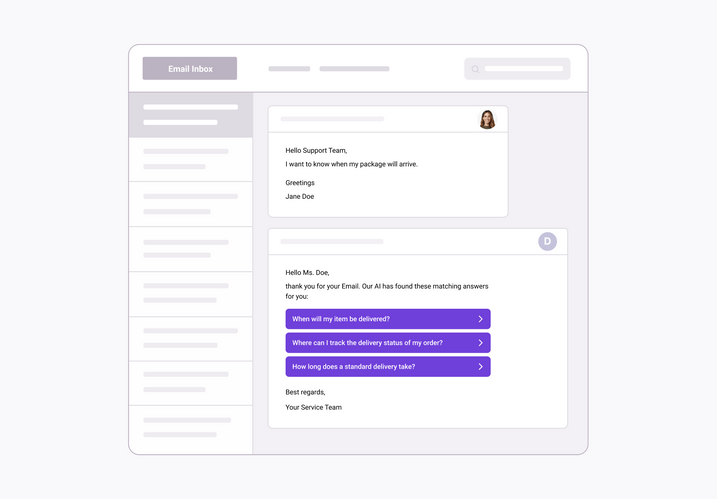 Email bots are able to answer questions immediately and without manual work. Our mail bot OMQ Reply is integrated into the ticket system as a plug-in. The OMQ AI then ensures that the email bot understands the intentions of the message and then answers it independently. As soon as the AI is sure of the answer, it is sent out. If a message contains several questions, these are also understood and resolved.
The tool integrates the following benefits into the inbox:
AI email response
if there are several questions in one e-mail, each one is answered individually
solution is highlighted in the reply text
resolved queries are saved as tickets
So there is no need to invest time in answering all incoming emails, nor in composing a new, individual reply email each time.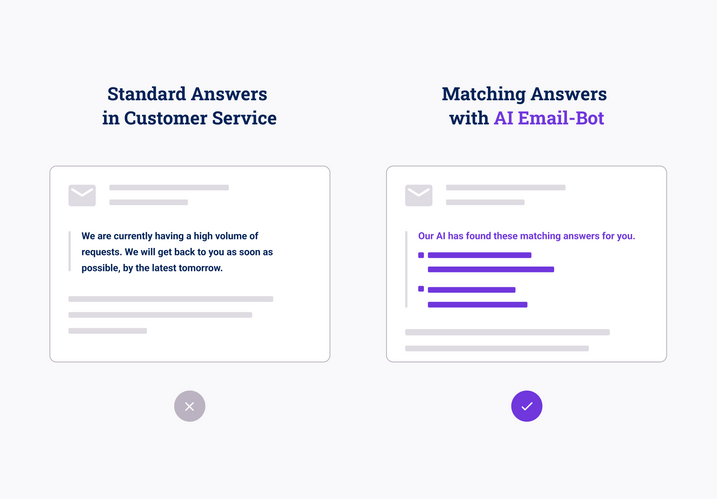 Answering e-mails in the ticket system
With OMQ Assist it is possible to answer tickets simply by clicking. When the ticket is opened, the software automatically reads the e-mail and then provides suitable suggestions for solutions, which the service agents can use to compile a reply e-mail.
The advantage of this is that the workload is minimised by reading the email automatically and suggesting answers directly.
PRO-TIP: Try to send proactive emails to your customers. This means, for example, that you send order confirmations to verify the receipt of the order. If there are problems with the order, e.g. delays, these should also be communicated to the customers. Even after receiving the goods, you can send an e-mail to your customers to proactively clarify questions.
If something is wrong with the order, customers can reply directly to your email. You can also redirect your customers to other service channels by email. To intercept all inquiries, for example, it is a good idea to make more use of the contact form.
Additional relief with further tools
Manual work is very costly and time-consuming and thus not efficient. Customer service can be relieved and optimised by automating more channels. In addition to the automated email bot, which is integrated directly into the inbox and minimises the frequency of enquiries there, other channels can also be improved with helpful tools. This ensures that generally more standard requests can be answered immediately and the manual burden is reduced.
In general, it is important to offer several communication channels in order to reach as many customers as possible. Self-service, for example, is a good way to map standard questions and ensure that customers can search for their questions themselves in the intelligent FAQ to find an immediate solution.
Many customers also like to use the live chat for their concerns. Here, they can contact the service directly. In contrast to e-mail, however, answers are given immediately. With a chatbot, these enquiries can also be answered directly and automatically, which means no extra work for the employees.
Holistic customer service with OMQ
Our AI tools can be deployed across multiple channels. Whether it's the email inbox, the help page, the contact form or the chat: OMQ's holistic automation ensures that all communication channels function optimally, learn from each other and answer customer queries immediately.
Would you like to know how you can optimise your service? Then simply arrange a no-obligation demo with us or contact us. We are looking forward to meeting you. :)
FAQ
What does an optimal email look like?
How do I achieve good customer service?
What is excellent service?
What does customer service include?
How to write an e-mail to customers
What characterises good customer service?