Magix: reduces customer service costs
Magix AG improves internal and external customer service with the help of an intelligent knowledge database.
Overview
Industry: Software
Customer since: June 2012
Region: Worldwide
Employee: 350
Summary:
Holding company that offers multimedia software to edit pictures, videos and music.
OMQ Assist in use
Magix AG is an international company and has been distributing software, online services and digital content for multimedia communication worldwide since 1993. Magix's requirements are very high. The company puts special value on latest developments and innovations to fulfill their customers demands. The goal is to provide all customers with an all-round solution for digital content from a single source. Thus, Magix AG would like to implement a customer service with steady corporate communication and consistent quality at all times, no matter where.
With the OMQ Assist, MAGIX AG saves time in processing support requests, simplifies the research process for the agents and reduces training time for new employees. A variety of customer requests reach the company every day via email.; therefore, helping the customer quickly and competently is the highest priority, as well as an improvement in customer service and an increase of support quality.
This extension of the OTRS system accelerates the editing process of the customer requests and makes the work of the agents easier. The self-learning knowledge base of the OMQ plug-in shortens the research time for possible solutions. All problems, which were already described in the conventional, internal base, as well as their solutions, are now saved in the OMQ knowledge base. The knowledge base is the core element of the support. The editors of MAGIX formulate suitable solutions for the customer requests to provide a collected and comprehensive form in an appealing way for all employees.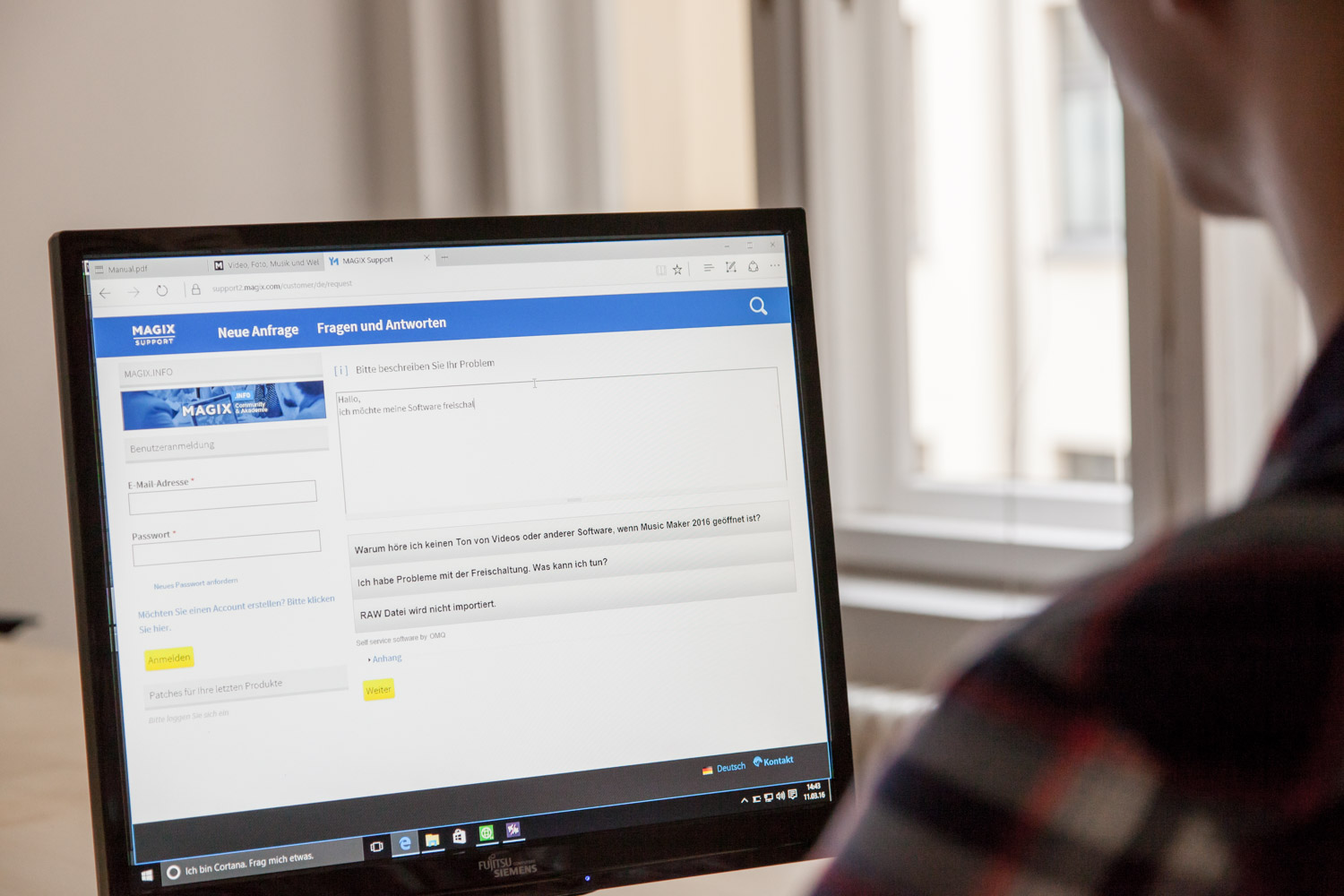 Success
OMQ Assist simplifies the working process due to cluster-based ranking procedures and tolerant keyword recognition. The possible answers, which are sorted by relevance, reduce the time of the editing process by up to 20 %. One decisive advantage of OMQ Assist is that employees don't have to search tediously and elaborately for suitable answers. Dynamic and standardised solutions will be suggested to each particular problem. The quality of the answers is increased and permanently saved thanks to the usage of pre-formulated text blocks of the OMQ knowledge base. Further advantages of the OMQ plug-in are a distinct reduction of the training period or rather the reduction of the training effort of employees. Thus, MAGIX AG was able to save 40 % time in the training of new agents.
OMQ is for us the best intelligent customer service software. For more than 6 years we have been using all products, from the OMQ Contact for our customers to the OMQ Assist for our ticket system as a Support of our employees.
Free trial version
With only little effort you can reduce your service volume by half.
14-day trial

Simple setup

Can be cancelled at any time