How To's
Customer Service Automation | Automate the 5 Most Important Communication Channels with AI
This is how you can automate the 5 most common customer service channels using Artificial Intelligence and automation tools.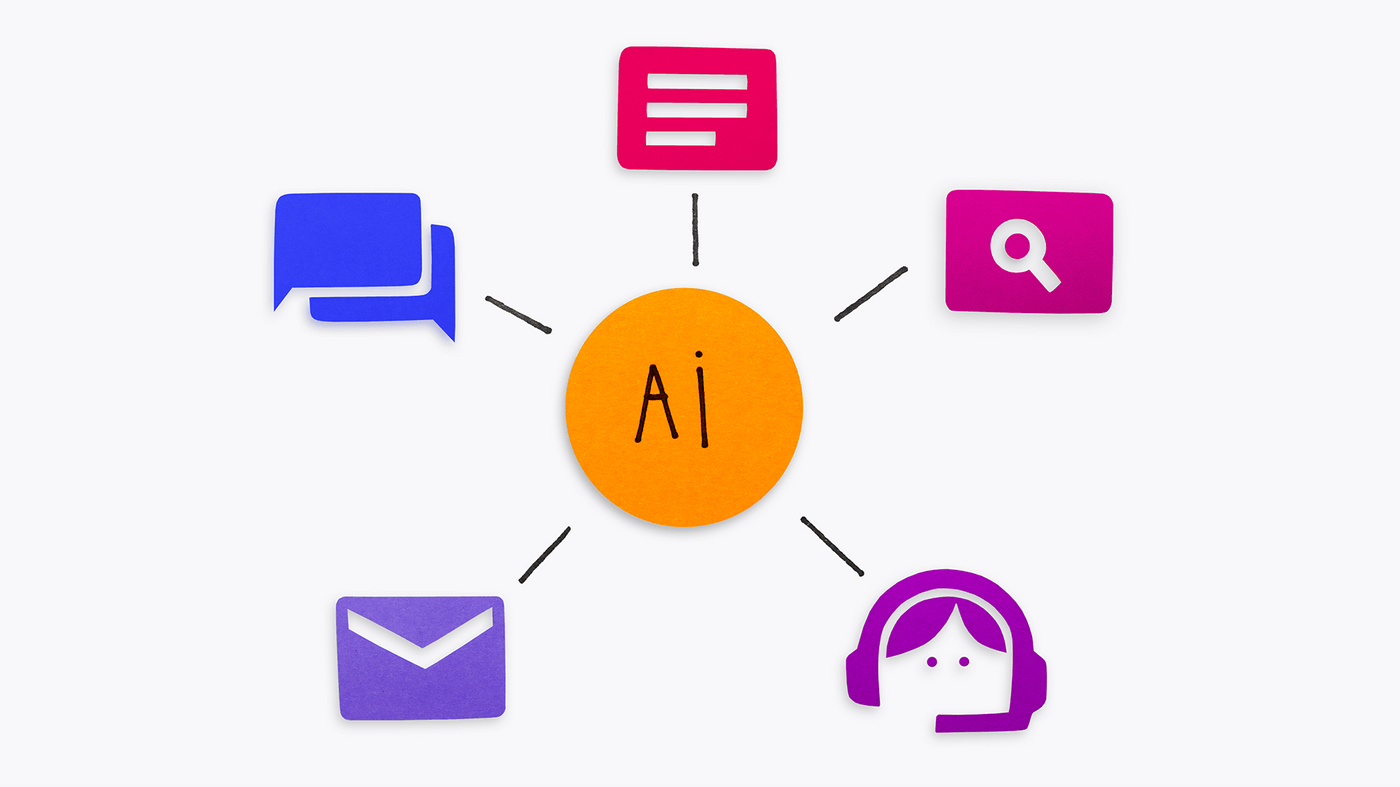 Every industry looks for ways to improve processes and enhance customer experience while also keeping costs down. By using the right software solutions, companies can increase their revenue, because good service keeps their customers loyal and they can also attract more and more new customers. This is how these companies can ultimately expand.
More and more companies are integrating AI to their communication channels, so that their processes are updated and up to standard, while also improving the experience itself.
In this article, we list the advantages of automating customer service channels and how to integrate AI in 5 most used communication channels.
Advantages of Automating Customer Service
Companies are automating a lot of their processes, so that they are able to reap great benefits with the least amount of effort, by being able to save time and money while also answering customers' requests more quickly. An added reason to go through with automation is to keep up with the trends set by leading companies, who offer great customer service.
Automating customer service reduces manual work on the company side, such as responding to standard requests, while providing faster responses to customers. This improves the overall customer experience. Other benefits of automating customer service processes include:
Improving the customer experience
Reduction in manual work and ticket backlogs
Real-time responses for customers (no long wait times)
Time and effort savings
5 Channels that benefit from AI-based solutions
The best way to start automating customer service is to integrate smart AI-powered digital solutions. These solutions do not only take on repetitive tasks but are able to cater directly to customers needs with little to no agent input, without disrupting the interaction between the customer and the support team.
Artificial Intelligence or AI is able to handle customer requests because it understands the intention of the message, matches it with the entries in a central knowledge base and then it shows the appropriate answer without losing a beat. All service knowledge is stored and managed by this central knowledge base, which both distributes to and receives information from the different communication channels. AI is also able to understand when an inquiry is unique to the customer or when they want to contact a service agent and forwards them to the agents.
These are the five main communication channels that benefit greatly from automation with artificial intelligence: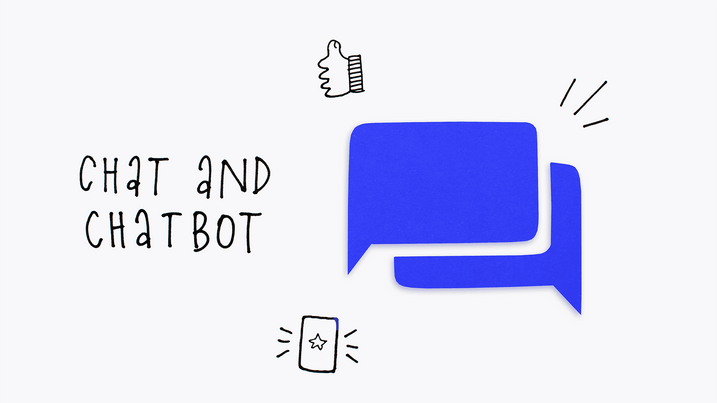 Chats and Messengers became a customer favourite and are the channel most often used to contact a company. They have been trending among customers because of how convenient and available they are. They also allow fluent interactions through conversations, which are comforting without losing efficacy.
To automate this communication channel, you can integrate a conversational tool to your Live Chat system such as a chatbot. A good AI-based chatbot answers customer requests directly in the chat, while mimicking a conversation with a support agent without impersonating one. It's best if it sends the information in separate paragraphs by creating speech bubbles, as they are easy to read and follow. A great additional feature to have is the ability to attach different resources such as links, images or videos among others, that clarify and expand the solution further. It should also be able to answer in different instant messenger platforms such as :
Facebook Messenger
WhatsApp
Telegram
SMS
OMQ Chatbot checks all the boxes above plus it has an easy integration. These integrations can be done through already existing chat systems like Userlike and Zendesk.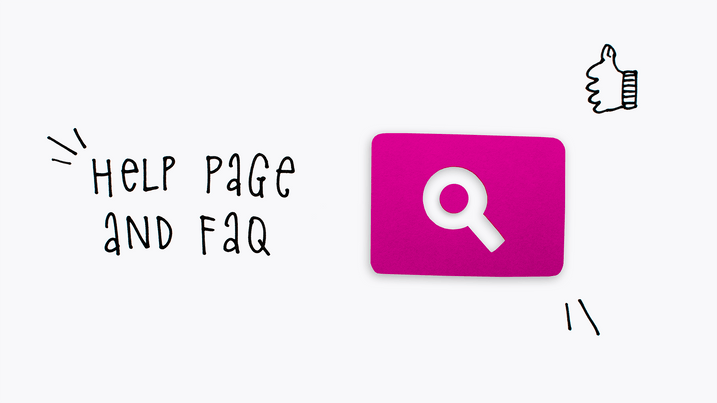 Self-service channels are the first line of customer support, as customers usually try to solve their questions on their own before actually contacting customer service. This is why having a clean and categorised help page is important. You can optimise even further with a dynamic page and additional smart tools.
A great automated help page can track trends and push those current questions to the top. The help page should also suggest matching questions and answers by using autocompletion to complete the customer's entries to then display matching entries.
We developed a product that accomplishes just that :OMQ Help. This dynamic help page is similar to a FAQ, which can be easily integrated into an existing help page and provide any customer service team with these great automation features. It can also be customised to match the brand's personality and customer approach. You can read more about the advantages of automating your help page in our OMQ Help article.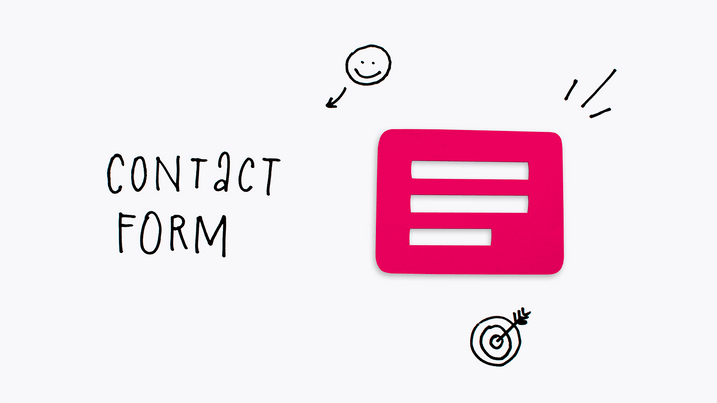 Since the beginning of customer service, contact forms have been a common way to establish written communication between customers and the company, as they can directly address the company with their questions or inquiries. As it is an open communication channel, it risks losing engagement when there are long waiting times between the initial contact and the following answer.
A way to avoid long waiting times is by automating the contact form itself. To do this you can use smart AI-based tools in the form that answer the customers questions immediately. Automating processes right in the contact form enhances the customer experience by expediting answers and reducing the volume of tickets waiting to be answered. This also allows agents to focus on more demanding requests.
OMQ Contact is just this tool that can be easily integrated into your contact form. It doesn't matter whether it is in a shop system such as Shopware or your own form on your website. OMQ Contact makes sure that appropriate answers are being displayed directly next to the form. By doing so, the customers don't submit their questions and the ticket system isn't flooded with recurring requests. It displays on the side the questions that match those keywords and if you click on it, it shows the answer to that question right there.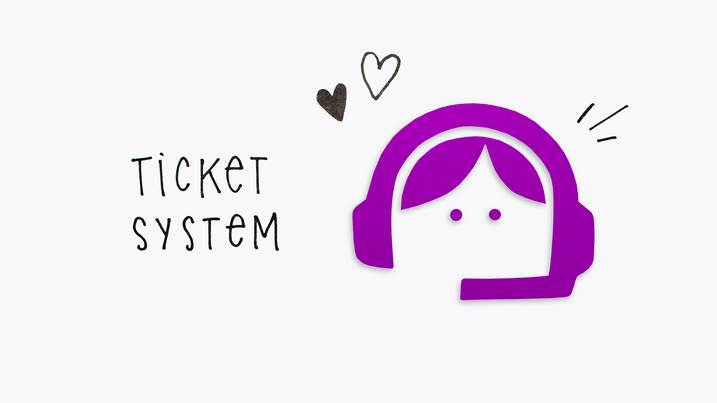 Ticket systems create a nice way to keep track of customer' requests because they assign a number to each request, which also allows for better internal organisation. Numbered tickets make it easier for your customers and agents to keep track of their request by giving them a reference number that they can follow up on with questions if needed; however answering each and all questions manually also comes with a long waiting time.
Enhancing a ticket system with smart tools improves agents' productivity. The AI can open tickets, scan for questions and suggest answers in text blocks. Agents simply click on those suggested text blocks and add answers to a reply email, structuring it without hard manual labour.
OMQ Assist works with such technology and is compatible with many CMR ticket systems. Just as the other OMQ products, the integration takes little to no time with the help of an API Key. You can read some examples of its easy integration in these following articles: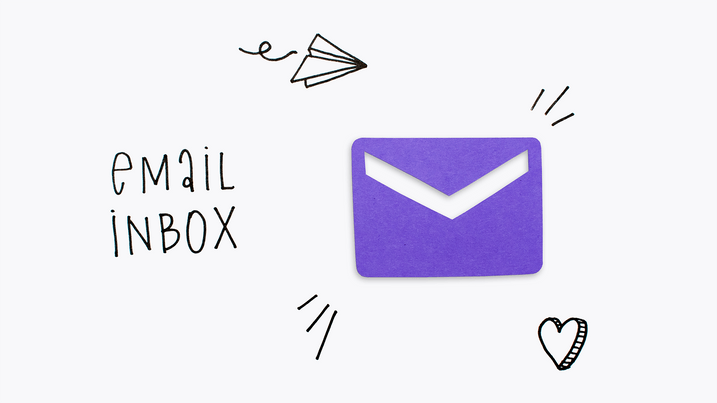 Another great way to receive your customers' requests is by email. One key difference is that the email inbox allows for a feeling of closeness and creates trust because it feels like you are writing a letter to the company directly, however the waiting time to receive an answer might feel just as long as if you were communicating via traditional post.
To avoid these long waiting times, you can automate your email inbox with an AI-based solution. The bot takes over the reply process by opening the emails and scanning the message for questions, to finally send the correct answer by composing an auto-reply email. All of these steps are performed automatically, offering instant replies without overwhelming the customer service team. When the AI is sure it has found the right solution, the response email is sent automatically.
OMQ Reply is a bot that works just like it was mentioned before and just as with the ticket systems and all of our product range, it is an automation solution that can be easily integrated into other CMR. Our email bot delivers quick responses, effectively reducing customer inquiries.
All Channels - One Knowledge Base: The OMQ System
The OMQ Knowledge Base is the heart of the OMQ system, as it is responsible for managing and distributing all service knowledge. All of the above communication channels are linked to the central knowledge base and thus all use the same service knowledge. The knowledge is entered into the database in the form of questions and answer pairs. Changes in the database are immediately visible on all channels, so your answers are always up to date.
These changes can be made directly by service agents and no website experts are needed. Additionally, the AI learns across all these channels and gets better with each incoming question. It uses feedback from customers and agents to continuously learn. Moreover, OMQ AI works out-of-the-box, is pre-trained and self-learning.
If you have multilingual requirements, the knowledge base can also handle over 32 languages by storing and retrieving the questions and answers in the new target language.
We would like to hear from you…
Our team at OMQ is always open to help you and your company find the best solutions. We are experts in automation and would love to start integrating new tools with you. If you would like to get a demo or have any further questions, do not hesitate to contact us! :)